Make new friends, help your little one develop social skills, and have a whole lot of fun at these fab playgroups in Singapore – our top picks for infants up to five years old!
While there are a ton of cool indoor playgrounds and top-notch preschools here in Singapore, we love taking our toddlers to a good old-fashioned playgroup too. If your nursery rhyme repertoire needs some new material, or you've exhausted your art and crafts stash, these organised playgroups offer loads of fun. At these Singapore playgroups, little ones will improve their motor skills, be introduced to music, and they'll even build on their social skills too. All of which will help kids settle into school when they're ready for the next big leap!
So if you fancy a bit of parent participation (go on, you know you have just as much fun with playdough as the kids do!) and are looking for somewhere where your under-fives can hang out and make some new buddies before they start school, then we have some super fun picks for you and your little one. We give you our guide to the best playgroups in Singapore!
All the best playgroups in Singapore
1. The more mess the better: Mucky Pups Messy Play
If your small bundle of energy is a fan of getting a little bit grubby and a whole lot creative, then you would be barking mad to miss out on Mucky Pups. Run by a mum who knows her messy stuff (she has two boys of her own), this is a 45-minute parent participation group that involves singing, dancing, games, bubbles and art: aka mess! We love that this is a flexible class to suit busy lives, with trial, monthly and drop-in tickets available for all classes through an easy online booking platform. Plus, you don't have to tidy up once the messy mayhem has finished! Psst, there's also a Mini Mucky Pups Babies and Mucky Pups Mandarin!
Where: Various locations 
2. A toddler's wonderland: Tea & Tots
Get out of the house and let the tiny people aged eight to 18 months take part in circle time, storytelling, sensory play, music and movement and arts and crafts – all in a 75-minute session at IIS's Tea & Tots! What's more, tots a little older can head to the Reggio Emilia-inspired drop-off programme, Little Tykes. Be sure to check out the Ocean Snoezelen Room for peaceful sensory pleasure. And if you fancy a break from all the fun, you and the toddler can help yourself to tea and snacks.
Where: Tea & Tots, Clementi Arcade, 41 Sunset Way, #01-01, Singapore 597071
3. Playgroup in your own home with Lucy Sparkles and Friends
Keen to organise a playgroup session in the comfort of your own home with an expert instructor? Look no further than Lucy Sparkles and Friends. Dance, drama, music, and even ukulele classes for little ones are all available. You can choose a class from one already running or start your own class with friends from your condo – check out their website for all the details!
Where: Various locations 
4. b_together Make and Do Classes and Drop-Off Play
If you haven't explored this lovely family club, b_together, in the heart of Dempsey, then make a date to visit! Not only is there delicious coffee and an outdoor playground in the cosy cafe AT feast, but there are also loads of fun-themed classes for little ones to boost their confidence and develop social and fine motor skills. Check out their events program to find out more!
Where: 16A Dempsey Rd, Singapore 247695
5. State-of-the-art sensory play: Infant and Toddler Atelier at Blue House
If themed tactile play is the name of your little one's game, mixed in with a great big dose of singing with musical instruments, plus a dash of art and craft, the Infant and Toddler Atelier at Blue House Nursery and International School is where it is all happening. This beautiful Reggio Emilia-inspired space at Turf City is a toddler's dream come true. They can explore a wind tunnel, splash paint, examine leaves against a lightbox and make new friends… all with the security of mum on hand for those wobbly, shy moments. For little ones aged six months to three years – drop-in sessions and packages are available.
Infant and Toddler Atelier, 2 Turf Club Road, Singapore 287988
6. Wee Care Parent-Toddler Playgroup
Wee Care Playgroup is for parent-child participation and offers opportunities for kiddos to explore, discover and learn about themselves and the world in which they live, with input from their parents! Parents at Wee Care are encouraged to participate in the learning activities each week, creating special bonds and fun memories.
Where: 71 Oxley Rise, #02-02 to #02-08, Singapore 238698 
7. Creative Hearts Bilingual playgroup
What better way to learn Mandarin than exposing your child to it at a young age?​ Creative Hearts Bilingual Bubs Musical Playgroup is a mixed-aged parent/guardian-accompanied program for children aged 12 to 30 months. The playgroup aims to expose your child to mandarin in a fun and relaxed environment.
With an emphasis on music and movement, Creative Hearts playgroup also includes storytime, as well as sensory play and art and craft. Did we mention it's also heaps of fun (for everyone!) Don't worry if you don't speak Mandarin; it's suitable for parents/guardians with no mandarin knowledge, so head along and learn some Mandarin at the same time as your baby!
Where: 2 Pandan Valley, #01-200, Acacia Court, Singapore 597626
8. Beloved Bumps postnatal support groups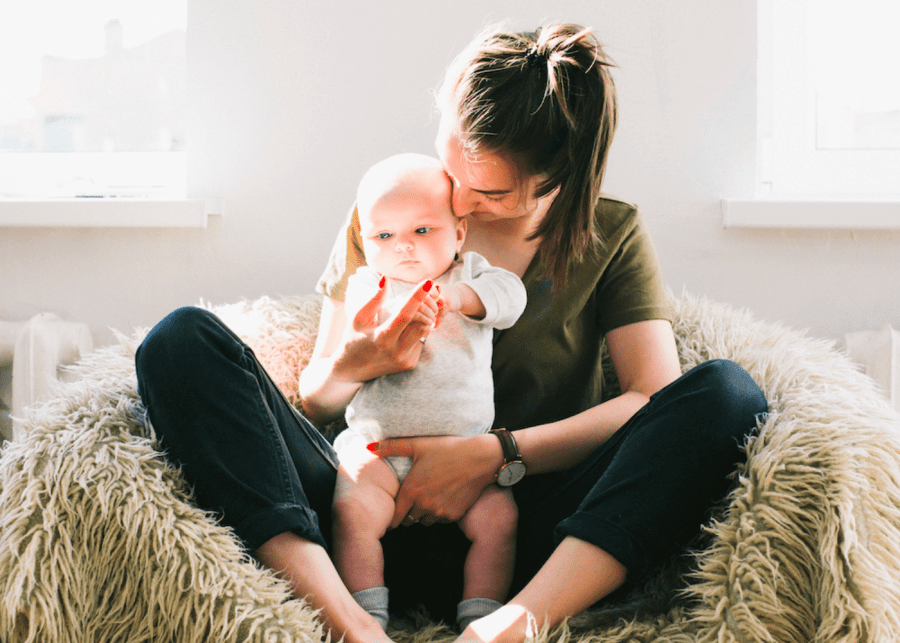 The support offered by the stellar team at Beloved Bumps doesn't cease once you've given birth. Join a mum and bub playgroup and find support on breastfeeding and your postpartum recovery while also meeting like-minded new mums and their babies (a ready-made group of first friends for your baby!)
Where: Various locations
9. Mother & Child postnatal classes (for mum and bub!)
Just had a baby and ready to socialise (and get fit at the same time?). Mother and Child at Tanglin Mall offer lots of great exercise classes for new mums, where you can take along your baby and meet other mums. It's a great way to gently re-enter the world after your newborn bubble, and the best part is everyone is in the same boat, so no one minds if your baby starts crying or needs breastfeeding in the middle of a class!
Where: Mother & Child, #03-109/110 Tanglin Mall, 163 Tanglin Road, Singapore 247933
Love this list of playgroups in Singapore? Check out these preschools too!
Lead image: Vlada Karpovich via Pexels