Browse the online shelves and pick up a practically pretty tote or backpack
Stepping out of the house with a newborn baby or a toddler in tow is much needed for everyone's sanity – we're all for avoiding the dreaded cabin fever! But heading out comes with its own challenge… what to use to cart around all your baby's stuff! That vintage bag bought on your honeymoon definitely won't cut it, so it might be time to browse the online shelves and pick out something a bit more sensible and stylish. Here are our picks of some of the roomiest, practical but also stunning totes and backpacks to carry around diapers, formula, bottles, wipes… everything but the kitchen sink!
Desti Saint
Go from the playground to date night with this tote bag from Desti Saint. We love that it's  reversible – two in one! – and slouches in for a more feminine silhouette. Yes, yes, you may not have the opportunity to style it that way if it's full of diapers, rash cream and snacks… but there's no harm in trying!
The Italian Leather Shopper is available for pre-order from Desti Saint at $440; www.destisaint.com
Elyse & i
Go boho chic with the Finlay Fringe tote bag from Elyse & i. The inside is lined with soft cotton and an internal pocket to keep all of your personal items intact and away from bub's stuff. Oh, believe us, there's loads of it! If small hands like to pull on the fringe, good news: it's detachable! We love a versatile bag.
The Finlay Fringe tote bag byElyse & i is available for US$220; www.elyseandi.com
MISCHA
Hong Kong brand MISCHA is famed for canvas fabric in its bags – think easy to wipe down and weatherproof but still so stylish. The iconic hexagon print has been on the brand's bags since 2010! The Jet Set Tote in Rosewood is a great catch all for all of your mini me's bits and bobs, including your own. It makes a solid travel bag, too.
MISCHA's Jet Set Tote is available for $304.42; www.mischadesigns.com
The Noon Label
Local label The Noon Label handmakes all of its bags – think tote bags made of the softest leather. We love how roomy the Karree Leather bags are: perfect to fill up with stuff for your little cutie when you're heading out and about.
The Karree Leather Tote in Tan Beige is available for S$40 on Carousell. The Noon Label, www.instagram.com/thenoonlabel
Skip Hop
Skip Hop makes the mother of all stylish diaper bags! With pockets and compartments galore, take your pick between a tote bag, cross-body or backpack (so you're hands-free to hold bub!). We love the Greenwich Simply Chic Backpack, which comes with a changing pad in case you're ever stuck without one.
Skip Hop's Greenwich Simply Chic Backpack is S$139 from Pupsik; www.skiphop.com
Freshly Picked
Freshly Picked was made for mommas by a momma. Known for its super-soft moccasins for cheeky chubsters, the brand has branched out and created diaper bags for mums. The Classic Diaper Bag has an interior that's nylon (easy to wipe clean!), and the outer fabric is vegan leather. This one also comes with a changing pad.
The Classic Diaper Bag is available for $242.74. Freshly Picked, www.freshlypicked.com
Kate Spade New York
You might have a couple of Kate Spade bags in your wardrobe from your pre-baby days! The Taylor Large Diaper Bag is made entirely of nylon, making it easy to wipe down in case of any spills. It comes with a separate pouch for you to slot in important mum things – phone, cash, credit cards and more.
The Taylor Large Diaper Bag is US$298. Kate Spade New York, www.katespade.com
State of Escape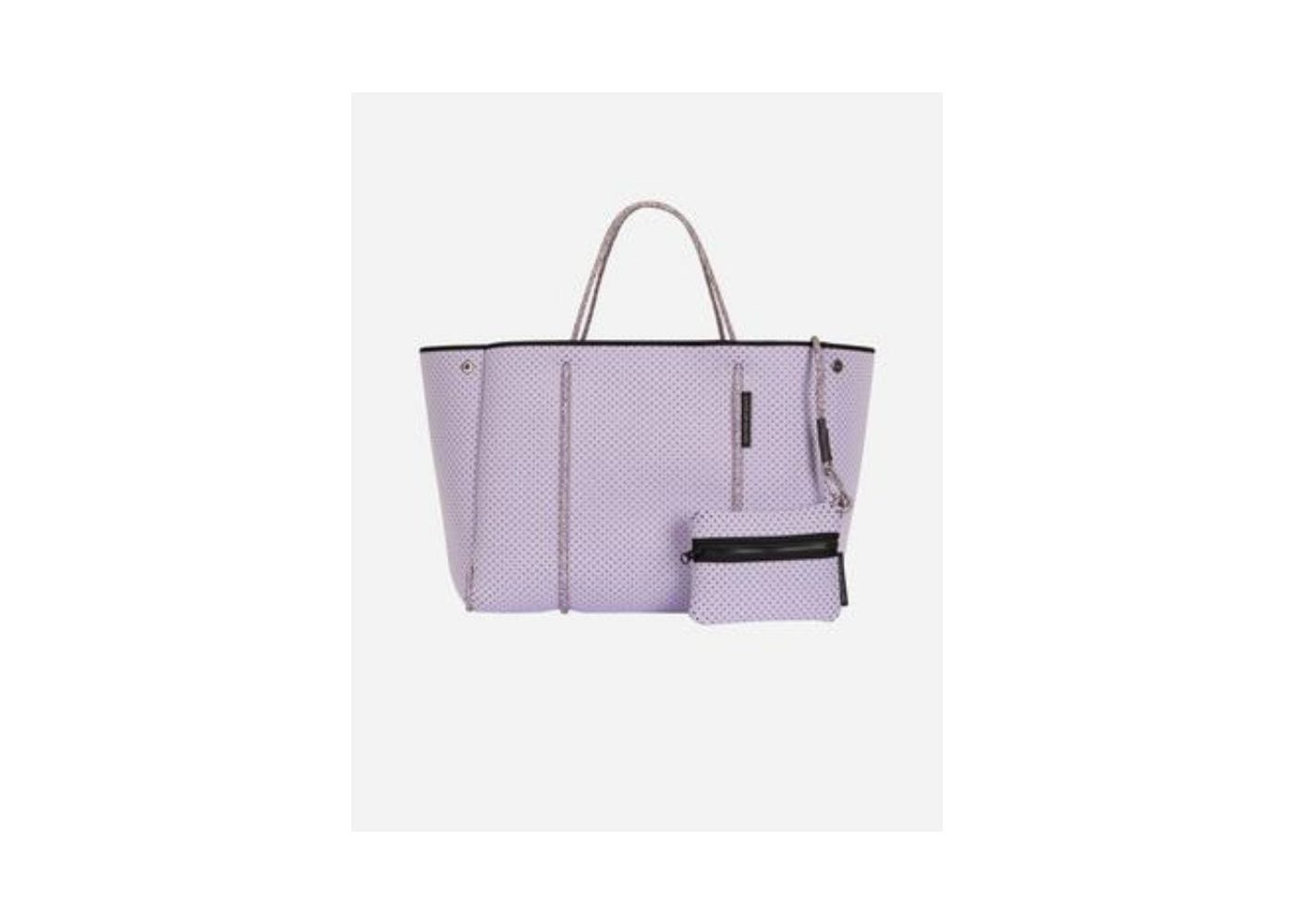 Australian brand State of Escape makes neoprene totes that are large enough to haul around all of your munchkin's stuff: baby bottles, sippy cups, containers of snacks, toys… the list goes on! We love the original roomy Escape totes.
The Escape totes are available from State of Escape at Pedder on Scotts, 6 Scott's Road, Singapore 228209; www.stateofescape.com
Fjallraven
The Kanken backpack from Swedish company Fjallraven is designed for school kids lugging heavy textbooks back and forth, so you'll definitely be able to cart bubba's stuff around comfortably.
The Kanken bag is available on Zalora for S$139. Fjallraven, www.fjallravenasia.com
Top image from Freshly Picked.
Like this story? Here's more we think you'll enjoy:
Where to donate to charity in Singapore
Silk scarves with a hidden message
Personalised jewellery to honour your tiny tot
Ditch the disposables with these eco-friendly wins
Don't forget to subscribe to our weekly newsletter and follow us for fun moments on HoneyKids Instagram!