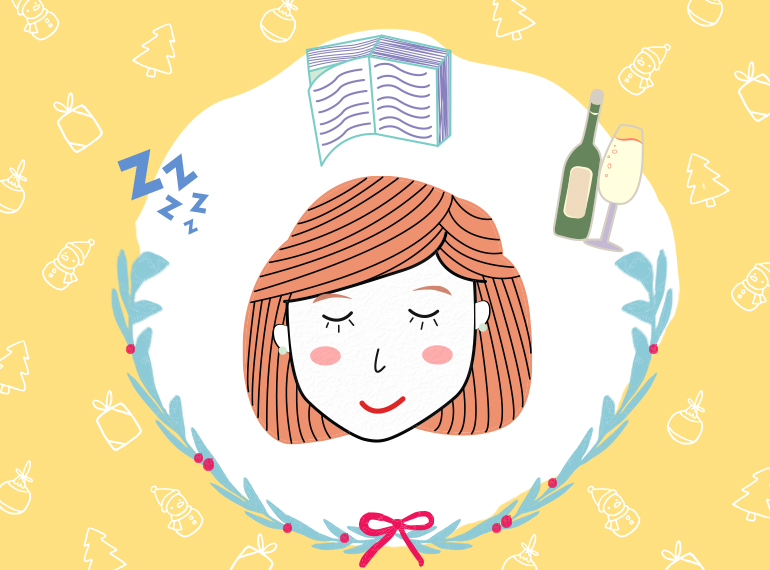 Forget slippers, perfume and wonky homemade mugs. Here are the gifts we mums really want this Christmas. Over to you, Santa...
No offence to all the husbands and partners out there, but we're pretty sure the mum version of "All I Want For Christmas…" would end with a deafening yelp of "sleep" from Mariah Carey rather than "you". And we want a lot of it. But, we're realists around here, so we've pulled together a little guide to the Christmas gifts mums really want that can can be procured or arranged easily enough in time for the big day. Husbands, dads, and teens with access to the aforementioned dad's credit card: we're looking at you. Do your mum/wife/partner a favour and get her one (or all) of these six things that we know she really wants (and do her another favour by helping out with the Christmas prep: here's everything you need to know to have a great Christmas in Singapore and beyond)…
1. Time to herself
That's right, you can't get this one at the shops. Or online. But it's all she really, truly wants. Don't get us wrong, she loves you all, and would probably take a bullet for (most of) you. But sometimes, she just needs a break. She's a busy lady who's made many sacrifices to bear the title of 'Mum', so show how much you appreciate her by just. Taking. Care. Of. Things. Here are 52 ideas to get you started. If you can't figure it out from there, it's probably time your mum/wife/partner took you back to the shops for a refund.
2. Books
Mum probably doesn't have time to read books (see Gift Idea No. 1), but she definitely loves pretending that she does. For the mums here at HoneyKids, even the act of unwrapping a fresh read and taking in that delicious new book smell and then having the books hanging around the house is enough. We loved Jennifer Egan's A Visit From the Goon Squad so we're keen to dive into her new novel, Manhattan Beach. If you think mum needs a good laugh, try Parenting the sh*t out of life by Mother & Papa Pukka, or for some feminist inspiration disguised as a kids' storybook, Goodnight Stories For Rebel Girls by Elena Favilli and Francesca Cavallo is a fun treat with a purpose.
3. Dyson Supersonic hair dryer
Sure, it's just a hair dryer, but trust us – this one is a godsend for any busy mum. The high pressure, high velocity jet of air from this thing makes drying and styling super fast (supersonic, even), meaning more opportunity for Gift Idea No. 1 in her life, and the intelligent heat control protects the hair. The Dyson Supersonic is tiny by usual standards (other than those rubbish travel hair dryers that couldn't dry sandpaper if they tried), making it very handy for travelling. It's also much quieter than standard hair dryers, so if Mum's sneaking a night out after the kids have gone to bed, prying ears won't cotton on to her cunning plan. Which, Dad, is probably in your best interests. For bonus points, book Mum into a complimentary styling session at the Dyson Supersonic Hair Experience at the Robinsons Glasshouse until 8 January 2018.
4. A spa session
It's a cliché, but most mums really do feel like a whole new person after a couple of hours of pampering, which, funnily enough, marries well with Gift Idea No. 1. Book her in for a facial, a massage, and maybe a body scrub. She really won't care what you've booked, as long as there's quiet time and it's all about her. Make a beeline for our guide to the best facials in Singapore or head straight to Auriga Spa at Capella or Damai Spa at the Grand Hyatt for pampering to the max.
5. Clothing
Anything breezy and lovely from Matter, The Punch List or Mister Zimi is always a winner. Or, if you're not willing to take the gamble, get her a gift voucher and plenty of Gift Idea No. 1 (see above).
6. Champagne
The perfect pairing with Gift Idea No. 1. Enough said.

Like this story? Here's more we think you'll enjoy:
Your ultimate guide to Christmas in Singapore
How mum can bring a little weekly peace back into her life
Mobile beauty services for busy mums
Best facials in Singapore
Lazy Christmas dinners: catering & home delivery