Photography: Photo by Yan Krukov via Pexels
This Children's Day, celebrate the joys of childhood by hanging with your wee ones at these cool hotspots!
Friday 7th October is all about the kids. Yep, it's Children's Day in Singapore! So we've rounded up our picks of the best things to do! So whether you're planning to head out, or enjoy the day at home, take your pick and reward your kids for, well, just being kids!
THINGS TO DO ON CHILDREN'S DAY 2022 IN SINGAPORE
1. Head for a day at Gardens by the Bay
We love Gardens by the Bay, and it's always high on our kid's list of fave places to visit in Singapore. There's plenty to explore, including the water play, the Cloud Forest and those awesome SuperTrees. Take your pick from the many restaurants and cafes at the gardens like Shake Shack, and Petit Coco @ Children's Garden cafe or simply fill those little tummies with a variety of local delicacies at Satay by the Bay. How about making a staycation out of it? Book the fam for an overnight retreat into the Garden Pod @ Gardens by the Bay, for an eco-friendly garden stay. The perfect Children's Day, we say!
2. Grab a picnic and explore Singapore Botanic Gardens
Go on a picnic with Bees' Knees at The Garage this Children's Day! Their special picnic Buzz-kets allow you to enjoy a picnic in the Botanic Gardens, fully equipped with decorative picnic mats, a foldable table, fluffy cushions, food & beverages. If you want to treat your little ones this Children's Day, this could be just the ticket.
Where: Cluny Park Rd, Level 1 The Garage, 50, Singapore 257488
3. Bouncy Paradise
We're going to just put it out there – Singapore's. Largest. Indoor. Bouncy. Castle. Playground. If that has you jumping for joy this Children's Day, hotfoot it down to Bouncy Paradise on the double! It's good, active, air-conditioned fun, meaning it's the perfect indoor activity. Don't forget your socks and make sure you book a slot before going!
Where: 200 Pandan Gardens, Singapore 609336
4. STEAM Festival: An UNTAME 2022 event at Science Centre Singapore!
The UNTAME learning festival is back this year and we reckon this annual blockbuster will be a hit with the kiddos this Children's Day. The KidsSTOP's STEAM Festival, which is part of the UNTAME immersive-blended festival, has a whole lineup of science-themed activities planned for the little ones to highlight the power of STEM (Science, Technology, Engineering and Mathematics). So kit out the fam and hop on over to KidsSTOP for a blast into space – your littlies will get to experience a sensory theatre and immersive zones, and participate in hands-on activities at the STEAM Play yard.
When: 4 – 9 October 2022, Tuesday – Sunday
Where: Science Centre Singapore – Annexe Hall 3 & The Marquee
5. Re-Route Festival at Little India (Singapore Design Week 2022)
How about a history excursion at the Re-Route Festival with the fam? The placemaking fest is all about rediscovering Little India through alternative storytelling of the district and will demonstrate how design can be used as a tool to shine the spotlight on the lesser-known history of Little India. Each pit stop along the tour will offer a window into Little India's past through themed experiences, installations, design fixtures, activities, and performances! A super fun for a Children's day treat!
Re-route by Plus Collaboratives, 16 September 2022 to 9 October 2022, Little India
6. The Gruffalo at Victoria Theatre
This Children's Day, join Mouse on a daring adventure through the deep, dark wood in Tall Stories' magical, musical adaptation of the classic picture book by Julia Donaldson and Axel Scheffler. Searching for hazelnuts, Mouse meets the cunning Fox, the eccentric old Owl and the party-mad Snake. Will the story of the terrifying Gruffalo save Mouse from ending up as dinner for these hungry woodland creatures? After all, there's no such thing as a Gruffalo – is there? There's only one way to find out. Psst, tickets selling fast on this one!
When: Friday 7 October – Saturday 15 October 2022
Where: The Gruffalo, Victoria Theatre and Concert Hall, 9 Empress Place, Singapore 179556
7. Pinkfong World Adventure: An Immersive event
Calling all you Baby Shark fans! Are you ready for a spectacular adventure this Children's Day? Join Pinkfong, Baby Shark and friends as they explore the marvellous universe through fin-static song and dance. Head on over to Let's Play at Marina Square with the fam to venture into different worlds, ride on the Spring Shark Rider, sledge down the grass, go on a space exploration, and so much more!
Pinkfong World Adventure is Singapore's first immersive event with over ten game stations, including motion interactive games, a soft playground and joyful song and dance.
When: Friday 2 October 2022 – Monday 2 January 2023
Where: Pink Fong World Adventure, Let's Play @ #03-208/209 – Marina Square
8. Japan Matsuri Fair at Jurong Point
Here's a fun fair alert! Head over to Jurong Point for its first-ever Matsuri with the fam this Children's Day to enjoy traditional Japanese performances, and embrace the rich heritage and culture of the country! Dive into a food exploration and fill those tiny tummies with an array of Japanese Street Food like takoyaki, okonomiyaki, sushi, and much more. Put your gaming hat on with fun matsuri games like Goldfish Scooping, Senbonbiki, and Water Balloon Yoyo and win prizes! Psst…don't miss out on the photo ops with a polaroid at the Japanese-themed photo booths.
Where: Jurong Point, JP1 Centre Stage on level 1
When: 26 September to 9 October
9. Meet Toots, Shangri-La Rasa Sentosa, Singapore's Green Ambassador
To mark Children's Day, the resort rolls out its refreshed mascot to enliven the stay experiences of its young guests amid its host of family-friendly facilities. Toots is an Asian Tree Frog who lives by the motto "green and good vibes only". He will make appearances to mingle, take photos with guests, and give free hugs as he shares his love for travelling and making new friends.
Can't get enough of Toots cuteness? Guests can take Toots home by purchasing a plush toy at the Resort's Rasa Shop (SGD 29.90+). His lime green tones and cheerful expression are sure to charm children and keep them happy.
When: from 7 October 2022
Where: Shangri-La Rasa Sentosa
THINGS TO DO AT HOME ON CHILDREN'S DAY 2022 IN SINGAPORE
If you don't fancy heading out to celebrate Children's Day in Singapore this year, don't fret – here are a few kid-pleasers you can enjoy in the comfort of your own home…
10. Create your own home cinema!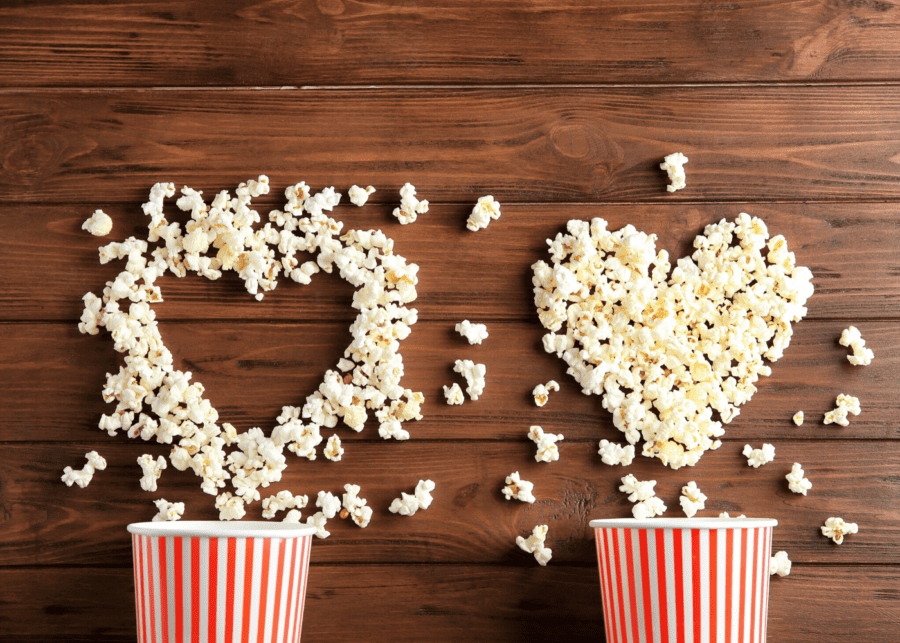 Popcorn? Check. Comfy sofa? Check. New kid-pleaser movie? Check! Although you can head on down to the cinema this Children's Day, you can also recreate this treat at home with no need to get out of your PJs. If you're all about the latest movie action, check out The Sea Beast on Netflix!
11. Check out the Children's Biennale!
If you haven't taken a look at the National Gallery Singapore's Children's Biennale yet, then add it to your list of things to do this Children's Day! The site is full of fun online activities and games for kids to explore, including immersive animated stories and digital art-making. You'll get to see the works of renowned local and international artists too! Very cool!
12. Get crafting this Children's Day
If you are planning to stay home this Children's Day and need to keep the littlies entertained, then look no further than crafting! From trying your hand at origami to making your own play dough, we've got a list of 66 boredom busters to keep everyone busy. You're welcome!
13. Celebrate Children's Day and dine out (at home!)
If heading out for dinner is tricky, you can still do something special to celebrate with the kids (and avoid the washing up) by ordering in. There's a whole host of options that are sure to go down a storm with all the fam, from delicious burgers to perfect pizza, and of course, that all-important dessert. Yup – we've got the intel on all the best takeout deals to celebrate in style!
Bonus: Gifts to give your child this Children's Day
Psst! Want to make it extra special for the kids this Children's Day? Here are our top picks for Children's Day gifts…
14. Magical Water floating pen
If there's anything kids love to collect, it's stationery. We know there might be a huge stash of stationery in the cubby, but for now, let's ignore it. Let's collect more! These magical water floating pens are so cool you can use them to draw a picture on any smooth surface. Try a cool doodle on a soup spoon, dip it in water and see the drawing magically lift off its surface. You can customise anything from bags to boxes with your doodle by transferring them from the water onto any surface.
15. Educational 3D Printing pen
What if your lil ones drawing turned into something three-dimensional and tangible? Yep, a 3D printing pen ought to be a winner with the kiddos as they engineer 3-dimensional drawings with this easy-to-use tool. They'll feel super proud of their creations.
16. Thermos
What about a new water bottle for school? Check out Thermos Singapore's range of adorable bottles for kids, including Frozen and Disney-themed, and small bottles for everyday use. Psst – they're also available at special prices on Qoo10, Lazada and Shopee.
17. Creamier
In the mood for some ice cream? Bring a smile to the kiddies faces with some ice cream pots from Creamier! Purchase the bestseller selection online, and you're sure to make your kid's day (or month for that matter!).
18. Blinking Cartoon Mosquito Repellent Bracelet
Mosquitoes in tropical Sg? They are pretty common, especially at parks and waterbodies. But how are you protecting the littlies from those nasty bites? Here's a super cool way to keep those mozzies at bay! This blinking cartoon mosquito repellent bracelet not only looks cool in all those bright colours and toony images, but its water/sweatproof straps will make it comfy wear for the little ones. We are all for that blinking effect and the kiddos will love it!
19. HaruPlate and Olsen Bakehouse sets
The lovely folks at HaruPlate have teamed up with Olsen Bakehouse to bring you a delicious yet wholesome treat for the kids this Children's Day… in the form of Fundae Roti and Rainbow Loaf sets! Available until the end of October, we love this option as a great way to treat the kids and keep it healthy – winner!
Happy Children's Day, everyone!