This Children's Day, celebrate the joys of childhood by hanging with your wee ones at these cool hotspots!
It's all about the kids on Children's Day! This year, it's happening on 6 October 2023 and we've rounded up our picks of the best things to do! So whether you plan to head out or enjoy the day at home, take your pick and reward your kids for being kids!
Click below to read more:
Things to do on Children's Day 2023 in Singapore
Things to do at home
Bonus: Gifts to give your child this Children's Day

THINGS TO DO ON CHILDREN'S DAY 2023 IN SINGAPORE
1. Octoburst! 2023
This October, get ready for some seriously awesome family fun as the Octoburst! children's festival makes its grand comeback. The little ones are in for a blast with tons of artsy playtime and loads of cool stuff to do. They can get creative with their very own Octoburst! hats, groove along to some funky dance and sing-along sessions with their favourite tunes, and guess what? They can even hang out, dance, clap, and sing with Humpty and the gang! Super cool!
When: 6 October 2023
Where: happening at various locations including the Esplanade concourse, Esplanade concert hall, PIP's PLAYbox and other locations
2. National Gallery Singapore The Gallery Children's Biennale 2023
This Children's Day, gear up your little Picassos and take them to this perennial kid-favorite spot where they can dive into a world of art and exploration. The Gallery Children's Biennale 2023 has an exciting showcase that's bound to captivate the kids. And here's the kicker – they've got 11 interactive and immersive artworks that echo the theme, "Let's make a better place." The kids can embark on a journey to build a world founded on values like care, respect, imagination, and collaboration. Get ready for engaging conversations and a lineup of digital and on-site programs that the little ones will absolutely adore!
Where: National Gallery Singapore, 1 St Andrews Road, Singapore 178957
3. Head for a day at Gardens by the Bay
We love Gardens by the Bay, and it's always high on our kid's list of fave places to visit in Singapore. There's plenty to explore, including the water play, the Cloud Forest and those awesome SuperTrees. Take your pick from the many restaurants and cafes at the gardens, like Shake Shack and Finnwood @ Children's Garden cafe, or simply fill those little tummies with various local delicacies at Satay by the Bay. How about making a staycation out of it? Book the fam for an overnight retreat into the Garden Pod @ Gardens by the Bay for an eco-friendly garden stay. The perfect Children's Day, we say!
4. Explore the Children's Museum
Why not treat the little ones to a day of adventure and learning at The Children's Museum Singapore? This place is tailor-made for kids aged 12 and under, and it's loaded with interactive exhibits and all sorts of cool stuff that'll ignite their curiosity and let their imaginations run wild. With multimedia displays and intriguing artefacts, they'll embark on a journey through Singapore's heritage and culture while having an absolute blast. It's the ultimate way to celebrate Children's Day in style!
5. Embark on space adventures with IKEA
Calling all space fans, big and small! Ikea Singapore is celebrating Children's Day with an amazing space-themed event. Join in for hands-on activities, games, and meet the Astronaut Mascot. And the excitement doesn't stop there – Ikea is launching their AFTONSPARV collection featuring space-themed goodies. Don't miss the delicious space-themed cookies and macarons at the IKEA Swedish Market from September 28 to November 30, 2023. Plus, for every soft toy sold from September 28 to October 15, Ikea Singapore will donate $1 to the Association for Persons with Special Needs (APSN). Get ready for an interstellar adventure and some heartfelt giving!
Children's Day celebration: activities and games, 6 to 8 October 2023, IKEA Singapore stores island wide
Meet and greet with the Astronaut Mascot: 6 and 29 October 2023, for kids aged 5 years and above, IKEA Singapore stores island wide
AFTONSPARV collection: Available in-stores on 28 September 2023, and online on 1 October
6. Cafes where kids eat free
Get ready for a mouthwatering adventure that's not just about keeping the little ones grinning from ear to ear but also about giving mom and dad a reason to do a happy dance. Why? Because here's the scoop: you can snag some seriously sweet meal deals! We've got the inside scoop on the best places in town where kids eat for free. And here's the icing on the cake – many of these cool cafes even throw in play areas for the kiddos, earning them extra brownie points for a full-on awesome family outing!
7. Have free-flow ice cream at Ministry of Ice Cream
This Children's Day, let's turn it into an ice cream bonanza at the Ministry of Ice Cream, and bring the whole crew along! We've got the juicy details on the city's hottest ice cream joint, and it's a big hit here at our HQ for some seriously delicious reasons. This spot is basically a treasure chest of fun, flavours, and pure imagination, all packed into one sweet scoop. Honestly, what more could you want? It's a surefire recipe for an unforgettable family outing!
8. Have a jumping good time at Bouncy Paradise
We're going just to put it out there – Singapore's. Largest. Indoor. Bouncy. Castle. Playground. If that has you jumping for joy this Children's Day, hotfoot it down to Bouncy Paradise on the double! It's good, active, air-conditioned fun, meaning it's the perfect indoor activity. Don't forget your socks, and make sure you book a slot before going!
Where: 200 Pandan Gardens, Singapore 609336
9. Check out the STEAM Festival at Science Centre Singapore!
The UNTAME learning festival is back this year, and we reckon this annual blockbuster will be a hit with the kiddos this Children's Day. The KidsSTOP's STEAM Festival, which is part of the UNTAME immersive-blended festival, has a whole lineup of science-themed activities planned for the little ones to highlight the power of STEM (Science, Technology, Engineering and Mathematics).
This year, the theme is food! What makes all things yummy and more! Do not miss the 'Magic Mee Goreng,' an interactive and exciting show focusing on various food and science-related topics. Inspired by the theme of food, the show aims to engender an appreciation of the joys of food in children. Head along on a journey to a town famous for its food and tell the story of a man determined to discover the secrets behind the success of a Mee Goreng store. Your budding foodie will love this!
When: 3 – 8 October 2023, Tuesday – Sunday
Where: Science Centre Singapore, 15 Science Centre Road, Singapore 609081
10. Have a Disney-themed celebration!
Join in the celebrations of 100 years with Disney because Disney will be a perennial favourite amongst generations of kiddos! We're sure you've got the Frozen soundtrack stuck in your head, alongside those from your own childhood. Amp up the celebrations this year with these cool ways! Not only that, how about heading to Disney in Concert: The Sound of Music at The Esplanade? Kiddos will be entranced by how their favourite characters come alive! You might also like to stay tuned for the Immersive Disney Experience coming soon in November.
When: 7 – 8 October 2023
Where: Disney in Concert: The Sound of Magic, Esplanade Theatre
11. Immerse kiddos in the art world at The Van Gogh exhibit!
If your kiddo is a budding art lover, then this exhibit is right up your alley!  Tap into the artist's world of wonder at the Van Gogh: The Immersive Experience, now at Resorts World Sentosa! Prepare to be inspired in a multi-sensorial exhibition where art meets VR; surround yourselves with over 300 artworks by renowned artist Vincent Van Gogh. Kids can even try their hands at creating their own masterpieces!
Where: Resorts World Sentosa, 8 Sentosa Gateway, Singapore 098269
12. Head over to Legoland Hotel!
How about stepping into a Lego-filled world to celebrate your little Lego enthusiast? Just a quick hop, skip, and jump from our little red dot is the Legoland Hotel. Brace yourselves for a family staycation that's totally out of this world. Find out more in our guide – we dish on all of its secrets too.

THINGS TO DO AT HOME ON CHILDREN'S DAY 2023 IN SINGAPORE
If you don't fancy heading out to celebrate Children's Day in Singapore this year, don't fret – here are a few kid-pleasers you can enjoy in the comfort of your own home…
13. Create your own home cinema!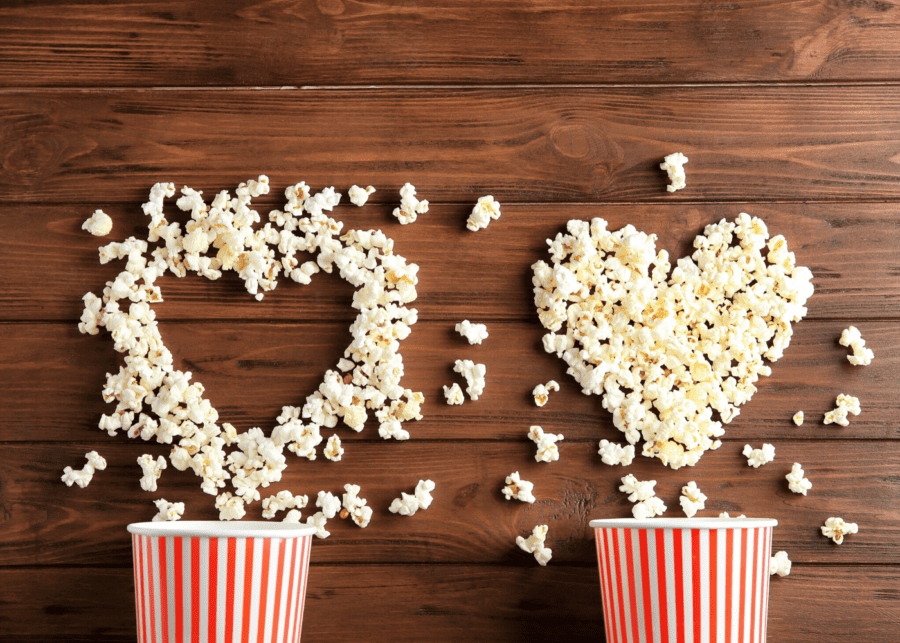 Popcorn? Check. Comfy sofa? Check. New kid-pleaser movie? Check! Although you can head to the cinema this Children's Day, you can recreate this treat at home without getting out of your PJs.
14. Get crafting this Children's Day
If you are planning to stay home this Children's Day and must keep the littlies entertained, look no further than crafting! From trying your hand at origami to making your own play dough, we've got a list of 66 boredom busters to keep everyone busy. You're welcome!
15. Dine at home!
If heading out for dinner is tricky, you can still do something special to celebrate with the kids (and avoid the washing up) by ordering in. There's a whole host of options that will go down a storm with all the fam, from delicious burgers to perfect pizza, and of course, that all-important dessert. Yup – we've got the intel on all the best takeout deals to celebrate in style!
16. Baking fun
You definitely don't want to miss our awesome list, chock-full of finger-licking bakes that the whole gang can whip up together and savour every delectable bite! It's the ultimate bonding activity that's sure to create sweet memories and even sweeter treats. So, toss on those aprons and let's dive into some baking fun for an unforgettable and mouth watering Children's Day celebration!

Bonus: Gifts to give your child this Children's Day
Psst! Want to make it extra special for the kids this Children's Day? Here are our top picks for Children's Day gifts…
17. Level up your kids' learning with tech toys
On this Children's Day, why not awaken your little one's inner inventor with a cool tech toy that they'll absolutely love? Before you start scouring the market for the latest and greatest tech gadgets, why not take a look at our nifty listicle of fun tech toys for kids? We've got the inside scoop on the best options to keep your kiddo entertained and engaged!
18. Magical Water floating pen
If there's anything kids love to collect, it's stationery. We know there might be a huge stash of stationery in the cubby, but let's ignore it for now. Let's collect more! These magical water floating pens are so cool you can use them to draw a picture on any smooth surface. Try a cool doodle on a soup spoon, dip it in water and see the drawing magically lift off its surface. You can customise anything from bags to boxes with your doodle by transferring them from the water onto any surface.
19. Personalised Kids' Books
How about a personalised book that features your little one? We simply love this search-and-find book by Wonderbly, where your littlie can browse through the pages searching for themselves. They can explore six different universes, featuring any of the 750-different versions of themselves in super fun search activities. We say this is quite a unique prezzie and the kiddos will love it! Best part? You can also add an inspiring message for free!
20. Educational 3D Printing pen
What if your lil ones drawing turned into something three-dimensional and tangible? Yep, a 3D printing pen ought to be a winner with the kiddos as they engineer 3-dimensional drawings with this easy-to-use tool. They'll feel super proud of their creations.
21. A cutlery set
We are on a green mission and feel introducing the topic while the kiddos are young is a great way to start. Gift your little one a colourful and reusable cutlery set which comes in a portable box, perfect for school, picnics, trips, etc. Best part? You can also have your littlie's name customised on the box. Very cool!
22. Thermos
What about a new water bottle for school? Check out Thermos Singapore's range of adorable bottles for kids, including Frozen and Disney-themed and small bottles for everyday use. Psst – they're also available at special prices on Qoo10, Lazada and Shopee.
23. Blinking Cartoon Mosquito Repellent Bracelet
Mosquitoes in tropical Singapore? They are pretty common, especially at parks and waterbodies. But how are you protecting the littlies from those nasty bites? Here's a super cool way to keep those mozzies at bay! This blinking cartoon mosquito repellent bracelet not only looks cool in all those bright colours and toony images, but its water/sweatproof straps will make it comfy wear for the little ones. We are all for that blinking effect, and the kiddos will love it!
24. Get some Legos!
Your little brick enthusiast will have hours of fun assembling the Lego structures. Here's all the info on where to find them on this little red dot!
Happy Children's Day, everyone!