Photography: The Roald Dahl Museum and Story Centre via Facebook
Plucky kids, delicious sweets and revolting villains… Roald Dahl knew how to tell a story! Celebrate the much-loved author by picking up one of our all-time favourite children's books and reading it with your little one!
Did you know that today is Roald Dahl Day? Yep, it's in honour of his birthday (13 September, FYI)! Therefore we dedicated a HoneyKids Book Club to our favourite children's author of all time. Accompanied by the whimsical illustrations of Quentin Blake, kids of all ages can relate to Dahl's works. From childhood favourites like Charlie and the Chocolate Factory to lesser-known titles like The Vicar of Nibbleswicke, we love 'em all. He's even written gruesome short stories, like Skin and The Great Automatic Grammatizator. There really is a Dahl story for everyone! We've rounded up our team's top picks of Roald Dahl books – all in celebration of this unique, mercurial, beloved man!
The HoneyKids team's favourite Roald Dahl books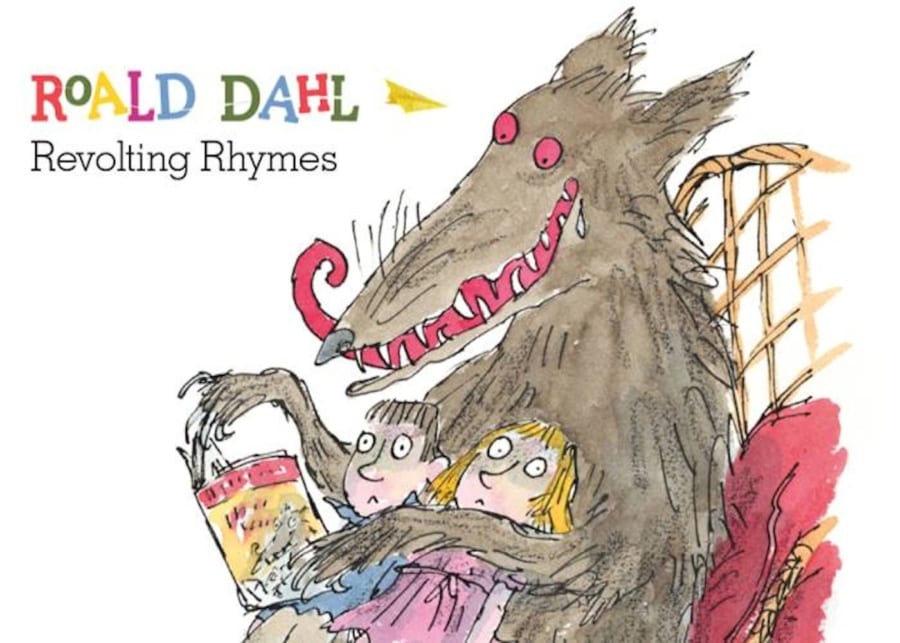 "I was and still am a HUGE Roald Dahl fan. All of my copies of his books from my '80s childhood are some of my most precious possessions… I can't let my kids near them! Revolting Rhymes and Dirty Beasts were the funniest things ever to my younger self… my potty mouth and dark humour definitely appreciated Dahl's rhyming wizardry! Other (more adult) faves: the short-story collections of The Wonderful Story of Henry Sugar, Kiss Kiss and Skin." – Amy
"We all know just how passionate Dahl was about chocolates and candies (he definitely knew his audience well). The Giraffe and the Pelly and Me was no stranger to tantalising descriptions. The story has everything: quirky characters including a pelican with an upper beak that retracts and a giraffe with an extendable neck that dreams of owning a sweet shop. Short and sweet, everyone wins in the end." – Sheralyn
"Even if you haven't read the book, you're sure to have seen the 1996 film! Played by Mara Wilson, Matilda has some of the most iconic scenes where she trumps the bully principal Miss Trunchbull with her cool powers. And if you've ever seen or read Matilda, you've definitely stared at a glass willing it to tip over." – Jana
"The idea of having a Big Friendly Giant who blows sweet dreams into children's bedrooms and sucks bad dreams out is endearing. But the opposite – bad giants who eat people – is the stuff straight out of nightmares. Luckily it all works out in the end, and the heroes of the story, Sophie and The BFG, even get to meet the Queen of England!" – Kate R
"I love Dahl's evocative storytelling, his perverse sense of humour and, of course, his hallmark underdog winning against the odds. The way that Roald Dahl writes is so effortless and natural, it's a pleasure to read his stories out loud to the kids. Charlie and the Chocolate Factory is special to me because I am a HUGE lolly fiend and the idea that you can swim in a chocolate river and eat flowers blows my mind!" – Kate
"Most people would know of Charlie and the Chocolate Factory, but I truly and thoroughly enjoyed the follow-up, Charlie and the Great Glass Elevator. It's the perfect continuation of Charlie's whimsical journey, which sees him travelling in a – wait for it  – glass elevator. Who wouldn't want that? Plus, the fact that an elevator can accommodate a whole bucket (pun intended) of people is just beyond fun. Who needs an aeroplane or a jet!" – Sufyan
"It's a well-known fact that I'm a huge sweet tooth in the crew, or should I say I've got like 32 sweet teeth! And the only book that truly satisfied my sweet tooth cravings was Charlie and the Chocolate Factory. That book has it all, from the humble beginnings of a sensitive little guy named Charlie to the thrill of discovering the secrets behind Willy Wonka's chocolate factory. It's packed with fantastical characters like the Oompa-Loompas and tons of mouth watering treats. All in all, that book was nothing short of delicious!"– Rohini
"The Twits is hands down my favourite. I loved the dirty tricks Mr and Mrs Twit would play on each other (which taught me everything I need to know about marriage), and Quentin Blake's illustrations of hairy beards and wonky eyes are the best thing ever. I have a vintage hardcover signed by Mr Blake – is it mean to not want to share it with the kids?" – Selina
"One of my fondest memories of this book is the many little pieces of food in Mr Twit's beard that he would graze on throughout the day – absolutely disgusting now that I think about it, but it's sure to get a chuckle out of most kids because it's so darn silly! Besides the great writing, I love that The Twits teaches kids it's more important than anything to be kind. It's one of the first books I learned to read as a child and I can't wait to introduce it to my kids soon."– Syaz
"I was a huge Roald Dahl fan as a kid and the one that got me hooked was The Witches – the premise was dark and diabolical, and the villains were, of course, unapologetically nasty. But there was always the theme of courage, love and innocence, all packaged in a wonderfully written and fantastical story. Roald Dahl never shied from being snarky and irreverent in his portrayal of grown-ups who are both cruel and conceited, something which appeals to my dark sense of humour." – Chelsia
"The Witches was probably the first novel I ever read in my life. It was through the witty, imaginative stories of Roald Dahl that I fell in love with words and language. As a child, I remember receiving a Roald Dahl book as a gift on occasion and happily retreating to a corner of the house to relish it gleefully. The renegade inside me loved the darker Red Riding Hood of Revolting Rhymes, who shoots and skins her 'captor,' dumping her notorious coat for his fur! While choosing a favourite is hard, his highly amusing and romantic novel, Esio Trot, has been on my mind lately. As a child, I enjoyed deciphering the 'spells' Mr. Hoppy conjured to help Mrs. Silverman's beloved pet grow. I look back on it today and see the love story at its centre, at Alfie's expense!" – Jay
"I am sure we've all had a relative we would like to give a dose of George's medicine treatment to… George was infinitely cool and made me want to be a pharmacist when I grew up (I also wanted to travel the world on a giant peach. And hang out with the BFG. Also, who doesn't still look for golden tickets in their chocolate bars?)." – Tracy
"This is an easy read due to its length, but because of that, I keep going back and rereading it from time to time. Everyone knows how crafty foxes can be and I enjoy how Mr Fox is able to outsmart the farmers every single time. Oh, to be as smart as him! If you want a Roald Dahl book on your shelf, get this one." – Sophie
About Roald Dahl
Roald Dahl was born on 13 September 1916. If he were still alive today, he'd be a whopping 107 years old! Apart from being a prolific writer of children's stories, this British novelist also wrote scripts, poems, and was a fighter pilot in World War II. Dahl lived an exciting life. He had a prank-filled childhood, a harrowing time spent in Kenya and Tanzania, and then a spell in the Royal Air Force performing death-defying feats. He spills the warts-and-all details of his escapades in his autobiographies, 'Boy, Going Solo' and 'My Year' – the latter of which depicts the final year of his life. Plenty of his hijinks have made it into his stories too, with lots of witty commentary on how kids view the world.
Love this roundup of Roald Dahl books? Check out our HoneyKids Book Club!