There's no better way to celebrate International Women's Day than by getting your read on with these seriously inspiring feminist books.
We don't know about you, but we can always find a great excuse to squirrel up at home with a good book. And if you're like us, there's nothing we like better than a nice glass of pinot noir and some peace and quiet to go with it. So, this International Women's Day (Tuesday 8 March, woot woot!), send the kids to a park with their scooters and settle down with one of these feminist books. And here's to empowering yo'self, and your sister-friends!
Books about women, feminism and empowerment
1. Paper Girls by Brian K Vaughan, Cliff Chiang, Matt Wilson, and Jared K. Fletcher
Let's start off this list with an easy read: this mystery sci-fi comic book series chronicles four tween newspaper delivery girls who inadvertently get caught in between two warring factions. If you're a fan of Stranger Things and want to read something thematically similar with colours that pop out, then this graphic novel comes highly recommended!
How could we talk about Greta Gerwig's adaptation without featuring the book in this list? This well-known beloved novel follows the story of the March sisters – Meg, Jo, Beth and Amy – as they navigate womanhood, sisterhood, and survival in New England during the American Civil War. Despite its title, Little Women is far from being a "girl's book". A classic that should be read at least once in your life.
Nothing screams female empowerment than a story about a female serial killer! Korede and Ayoola are sisters who are close to each other. However, the latter has a sociopathic tendency of stabbing her lovers to death. Luckily for Ayoola, her older sister is always there to (thanklessly) help clean up her messes. Fun and frightening, this quick and easy read will keep you on edge as you flip through the pages.
Reese Witherspoon chose this novel by local author Balli Kaur Jaswal for her book club, and that's a big deal! When her father's death leaves Nikki's family financially strapped, she takes up a job teaching creative writing at the community centre. The Sikh widows who turn up thought it's a basic English literacy class, not expecting it to be a short story writing course. However, that's where the fun and excitement of this book starts.
5. The Power by Naomi Alderman
Imagine if one day, people developed the ability to produce electricity inside of them. Now imagine if those people were women and that they could use this power to kill, destroy and torture people. Well, that's exactly what happens in Alderman's dystopian, feminist book about a world formerly built on patriarchy that has gone all topsy turvy. Women now have the power and the strength, and men are the ones who have to watch their back. Talk about crazy times!
Formerly known to the public as Emily Doe, the survivor of the Stanford swimmer rape case, Chanel Miller finally tells her story and most importantly, reveals her real name. Her statement was posted on Buzzfeed, which instantly went viral. It inspired millions and shook up some changes in Californian law (the judge in the case was recalled). In her novel, Miller bravely shares her story, giving courage to women who were once afraid to speak out in fear of being shamed.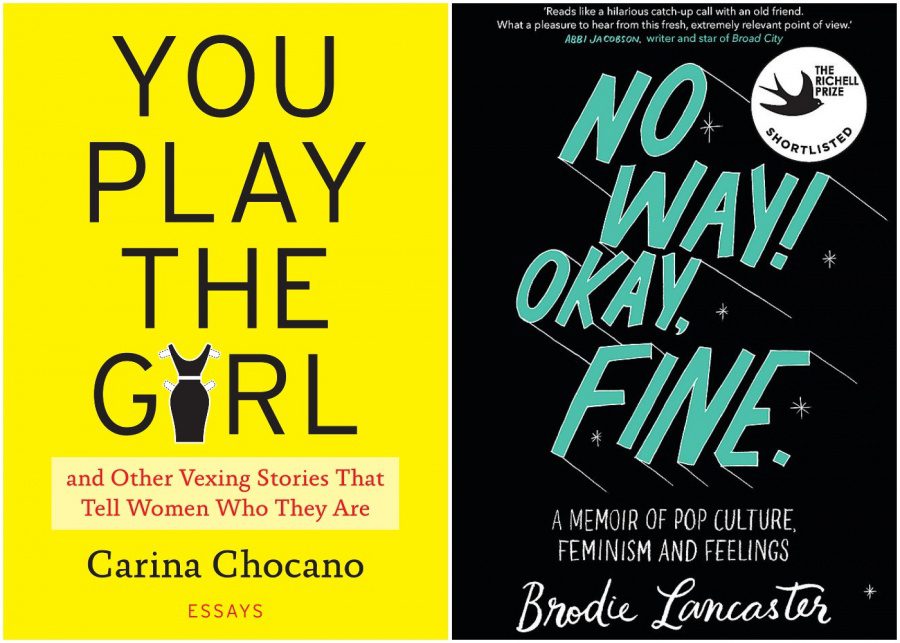 What is it like to be "the girl", according to the media? In this collection of personal essays and analyses, Carina Chocano takes a look at how to be an actual woman, compared to a man's idea of what a woman should be. Smart and enjoyable, this is one of those feminist books that every woman should have on their shelves.
If you're a big fan of pop culture and pop music, get your hands on this memoir. Brodie Lancaster writes about her personal experiences – from being told that "girls can't play the drums" to searching for girls who loved each other – with a generous dollop of pop culture references and whip-smart humour. We particularly enjoyed the chapter on Kanye West. Try to hold your laughter in while reading this book. We dare you.
Simone is the new cool girl in school but she has a secret: she's HIV-positive. She starts dating Miles, the resident cutie and as things start to get more physical, she starts to question herself and whether or not she should tell Miles. Things get worse when she finds an anonymous note in her locker threatening to reveal her secret if she doesn't break up with Miles. Will she stand up for herself or keep on living in the shadows? You'll have to read this book to find out.
10. The Mercies by Kiran Millwood Hargrave
On Christmas Eve in 1617, on the Norwegian island of Vardo, a crazy storm kills every man in the village. The women left behind need to learn to fend for themselves, and some do it in more unusual ways than others. When a new leader (who happens to be a witch-hunter) arrives with his young wife and tries to take control of Vardo, he faces something he's never experienced: strong-willed, independent women. Based on the Salem witch trials, this book shows how strong women really are.
11. Circe by Madeline Miller
Did you read The Odyssey in high school? Yes? Then you'll probably remember Circe, the beautiful, powerful goddess that turned all of Odysseus's men into pigs. Turns out, there's so much more to Circe than this. Unlike your typical stories of Ancient Greek goddesses, Circe is not a lovelorn woman pining for some kind of connection. Instead, she's a multi-faceted character with family issues, awesome powers, a great heart and inner strength who is all about living life to the fullest. She's basically a badass b*tch. We love, love, love it. It's one of our fave feminist books.
What does it mean to be a woman? In her book, Estés uses classic fables and fairy tales to challenge everything we've been taught about being a woman. We're talking painful experiences and transforming them into metaphors and stories that will help us reconnect with our true wild woman selves. From why we fear what we do and why we ignore our instincts, to the kind of romantic relationships we're supposed to have and the suppression of creativity in our professional and personal lives – it's all in there.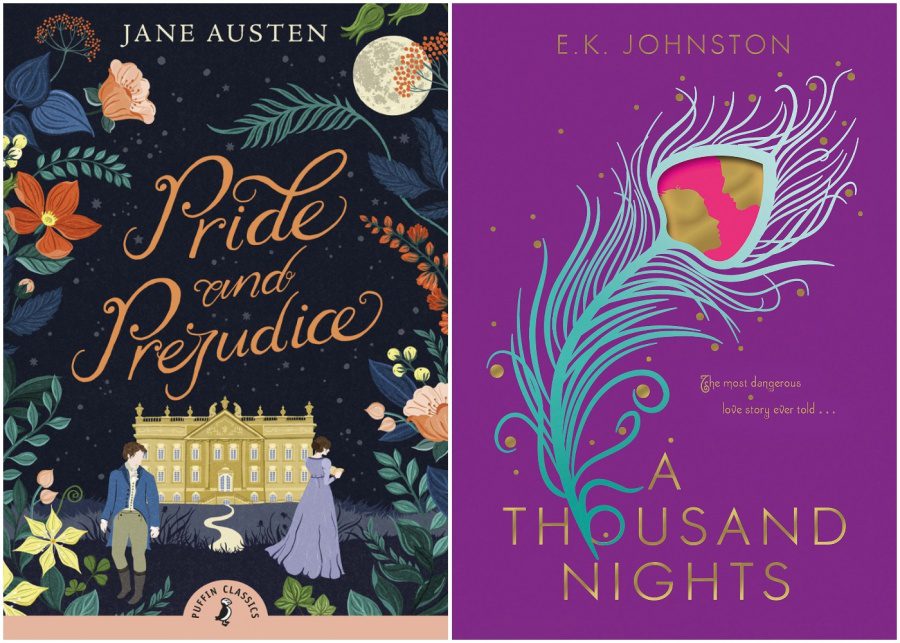 Here's another feminist classic that (obviously) deserves a spot on this list. We follow Elizabeth Bennett, the daughter of a country gentleman and our dynamic protagonist, whose relationship with rich aristocrat Fitzwilliam Darcy started off on the wrong foot. Through various meet-cutes and misunderstandings, the two slowly fall in love with each other, culminating in the ending that we all know and love.
Loosely inspired by One Thousand and One Nights, this contemporary young adult fiction weaves an evocative tale with themes of love, mystery, and magic. How did the protagonist manage to survive night after night? What kind of stories did she tell the king? Pick up this page-turner and satiate your curiosity.
This "autobiographical comedy" book, which topped The New York Times Best Seller list for five weeks, is all about the author, Tina Fey. It follows her life growing up, delving into the working world, and of course, becoming a mother. It's a must-read if you are a fan of Ms Fey and/or into reading laugh-out-loud memoirs.
How could we feature Tina Fey in this list and not include her BFF, Amy Poehler? Wise beyond her years, Amy dispenses inspirational stories, mantras and advice for readers of all ages. Warmhearted and filled with her trademark humour but also serious and reflective, Yes Please is a good reminder that it's okay not to be perfect. Rather, being yourself is what makes you perfect.
Love these feminist books? Check out these LGBTQ+ books too!