Bookworms, there's no better way to fly the rainbow flag than with a bookshelf full of queer stories and compelling gay novels...
Hurrah! It's Pride Day – the most colourful and diversity-loving time of the year. And when it comes to our HoneyKids Book Club and recommended reads? That means an entire bookshelf's worth of thought-provoking, educational and downright lovely gay novels to get stuck into. From rom-com fiction to powerful bestsellers, you'll want to carve out extra kid-free quiet time for these LGBTQ+ books.
And psst! As an added bonus, we've even included a selection of YA reads for teens and tweens, too, as well as some heartwarming kids' books that introduce the younger ones to diversity, equality and identity. Oh, how we love Gay Pride!
The best LGBTQ+ books to read for Pride Month 2022
Naughty novel alert! Mums and Dads, you won't want to leave this one lying around the house for the kids to get their mitts on. This raunchy read is all about exploring sexual freedom and every X-rated experience that follows. Ooh-la-la! In between the (many) polyamorous escapades of Julia the protagonist, there are also plenty of laugh-out-loud moments of honest (and very real) sexual mishaps and blush-worthy bloopers.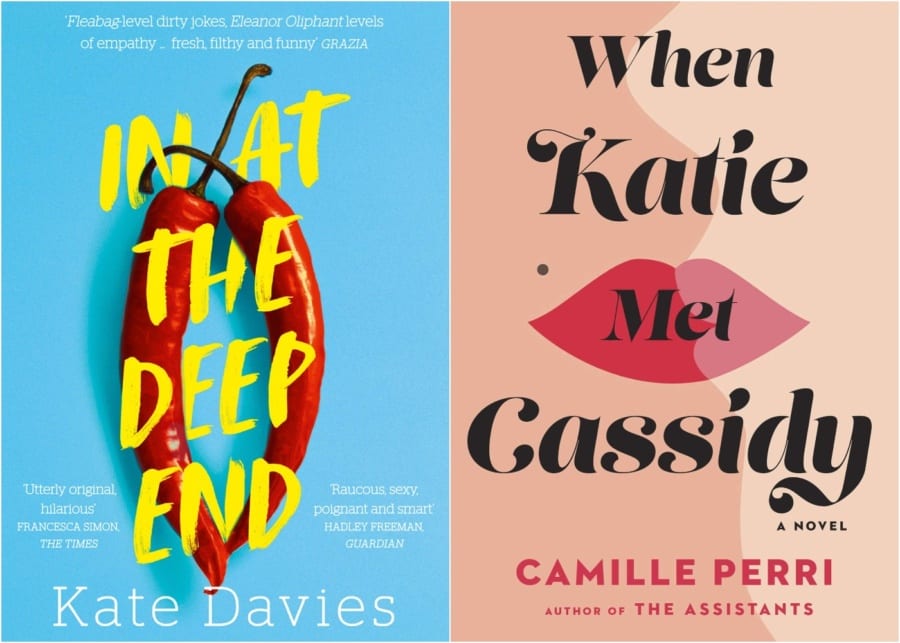 If romantic comedies are your thing, then this lovey-dovey fictional novel will be right up your alley. Hilarious and heartwarming, follow straight-laced Katie as she leaves one 'conventional' relationship and embarks on a wild ride with Cassidy, forcing her to confront what she deserves, and what she truly wants.
This coming-of-age novel tells the story of Molly Bolt, the adoptive daughter of a dirt-poor couple in America. Beautiful and witty, Molly later finds that wherever she goes, women are drawn to her. And she's not afraid to love them back. Molly's journey is all about defying the odds and being true to herself, no matter the stigma in society or what life throws at her. Cue the tears and laughter as you follow her rollercoaster ride of lesbian relationships in all shapes and sizes.
A collection of essays, this heartfelt memoir examines what it means to be "different" – all through the lens of the author's own experiences. From Christian identity to sexuality and all the mishaps and life-shifts that college brings, this book is all about self-acceptance, chasing success, and questioning what "normal" really is.
This New York Times bestseller is from Emmy award-winning comedy writer Jessi Klein. Candidly exploring the journey of the 21st-century woman, it's at once hilarious and relatable. As a tomboy and a late bloomer, Klein takes you through a collection of real-life stories, including her own awkward journey to womanhood. Prepare for some big belly laughs.
6. Fairest by Meredith Talusan
This eye-opening memoir from Meredith Talusan follows her transition from a young Albino boy in the Philippines, to becoming a woman living in America. With her light skin tone, Talisan is considered part of the 'white' community. As such, she finds herself with access to elite circles of privilege. Talusan navigates the complex topics of race, class, sexuality and her place within the gay community. It's poignant and powerful, covering every aspect of love, identity, gender and the fairness of life.
7. Nevada by Imogen Binnie
This dark-but-funny fictional read tells the story of Maria, a young trans woman living in New York City. As she juggles her job and New York's punk scene, her life falls apart when her girlfriend cheats on her. Cue a life-changing road trip and a connection with someone feeling just as upside-down as she is. We love how this book shines a whole new light on the trans experience and self-identity.
Any list of gay reads wouldn't be complete without this historic chronicle from LGBTQ activists. It sees a compilation of accounts, diaries, literature and magazine snippets from the Stonewall uprising, considered the most significant event in the gay liberation movement. If you want to learn more about the history of the LGBTQ community, there's no better place to start than here.
If you're after a lighthearted read filled with laugh-out-loud moments – here's your book. Patrick, or Gay Uncle Patrick (GUP, for short), finds himself suddenly taking on the role of primary guardians for his niece and nephew. Despite having a set of "Guncle Rules" ready to go, Patrick has no idea what to expect; cue the hilarious moments as GUP gets to grips with parenting on the job!
Set in New York City and Minneapolis at the peak of the AIDS crisis, this story shares the life of Kevin, who has lost his partner, Francesco, to AIDS. This is a moving, emotional, and insightful read; this book shines a light on the crisis, as well as pays tribute to those lost and survivors who've lived with the scars like Kevin. One to have on your list.
11. Less by Andrew Sean Greer
Nothing's worst than getting your heart broken. The second worst thing is finding out your ex is getting married. Arthur, a failed novelist turning 50, receives a wedding invitation from his ex-boyfriend of nine years. He can't say yes, but he also can't say no. So what did Arthur do instead? He goes on a literary tour all over the world. What a convenient excuse!
12. Carol by Patricia Highsmith
Originally known as The Price of Salt, this novel is one of the most well-regarded lesbian reads. It was adapted into a best-reviewed film in 2015 starring Cate Blanchett and Rooney Mara. Set in New York in the 1950s, the story follows the forbidden affair between Therese, an aspiring photographer, and Carol, a woman who's going through a divorce.
K is in love with Sumire, his best friend, but she's not keen on starting a relationship due to her lifestyle… until she got to know an older woman. When Sumire suddenly disappears during a trip in Greece, K is called upon to join the search party – and where he finds himself drawn into her world once again.
If you liked The Iliad, then this is a must-read. A reimagining of the literary classic, this New York Times bestseller details the inseparable bond of Achilles, AKA "the best of all Greeks", and Patroclus, an awkward young prince exiled from his homeland. When word spreads that Helen of Sparta has been kidnapped, the two characters decided to join a cause that might test and tear the two apart.
Books for YA & younger kids this Pride Month
For ages 12+.
You've probably watched the hit Netflix series of the same name. Now relive Charlie and Nick's meet-cute through this graphic novel collection. Prepare to swoon and smile all over again as you follow the adorable twosome's journey from being strangers to getting together. Be still, our beating hearts!
For ages 14-18.
What happens when you finally decide to ditch a toxic relationship that you've been in? Frederica Riley thought she's managed to nab her dream girl. Unfortunately, Laura Dean is perhaps not the greatest girlfriend in the world. Still reeling from their latest break-up, Freddy was introduced to a medium who imparted cryptic advice to her. Can she do what the medium tells her to do?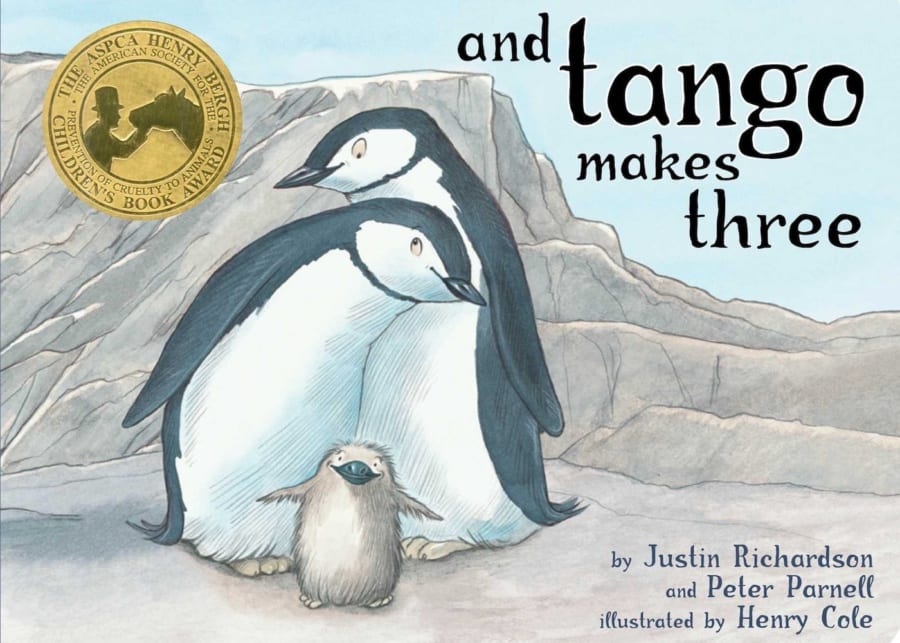 For ages 2-5.
We love this fantastic book about adoption and gay parents. Based on a true story of two male penguins in New York's Central Park Zoo, little ones will learn about non-traditional families and that love has no bounds.
18. I am Jazz by Jessica Herthel
For ages 4-8.
Based on the true story of LGBTQ rights advocate Jazz Jennings, this heartwarming read is about a girl born in a boy's body. She loves mermaids, the colour pink, and wearing princess dresses. But people keep telling her she should dress and act like a boy. Finally, her family comes to accept her, teaching kiddos that we are who we are. Not who other people tell us we should be…
For ages 5-9.
This one's essentially a modern-day LGBTQ fairytale. Bailey dreams of a 10,000-step staircase with a beautiful dress on each step. These dresses are magical, adorned with diamonds, flowers and even windows! But every time she tells someone about her dresses, they say, "You're a boy! Boys don't wear dresses!". The fairytale ending? Acceptance.
For ages 13+.
Sixteen-year-old Simon Spier has a secret: he's gay. And he doesn't want this secret coming out. But, an email threatens his hidden identity, forcing him to step out of his comfort zone and handle this situation head on. Now, he must balance his friendships with his own happiness. And a shot with the boy he's got a huge crush on…
For ages 13+.
Seventeen-year-old Lexi would do anything to keep her broken family together, even if it means denying who she really is. But ever since her Christian mother found out she was in love with a girl, her family has been pulled even further apart. After promising her mum that she can change (and trying hard to deny her feelings), finally, she gives in to who she really is when she falls head over heels for a girl at the New Horizons summer camp. The one place that was supposed to "make her straight".
22. Release by Patrick Ness
For ages 15+.
A great YA read, this book navigates the teenage struggle of Adam Thorn. A 17-year-old student, he learns about identity, self-acceptance and defining himself. From sexual harassment at work to heartbreak and ongoing family disputes, Adam tackles all sorts of coming-of-age hurdles, later learning to just let go.
Have fun reading these LGBTQ+ books this Pride Month!