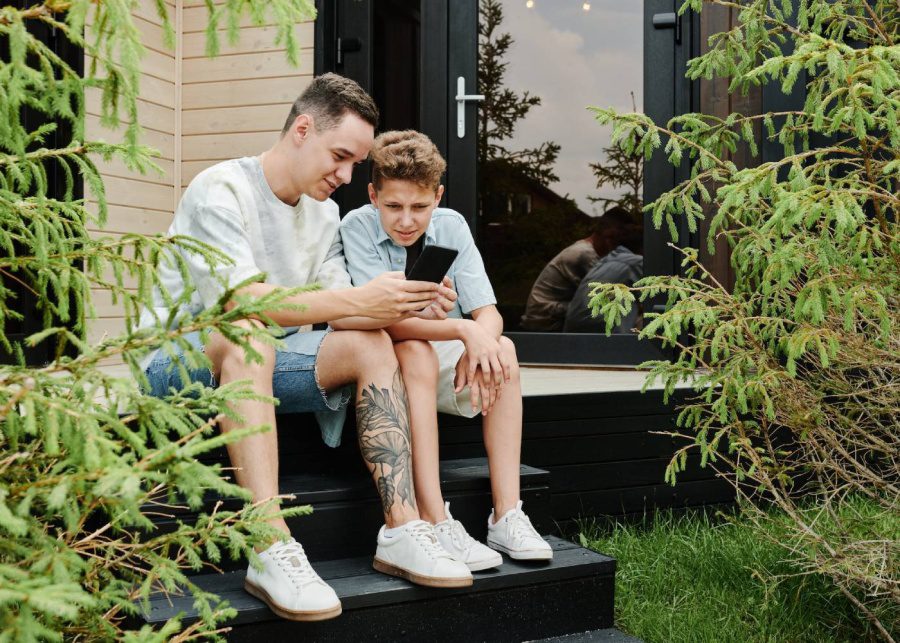 Dive into a world of AI with the kids and unravel all the answers to your questions with the click of a button.
ChatGPT is the topic of the hour, and it's taking the world of AI (Artificial intelligence) by storm! Most of us mums and dads might have caught wind of it by now, and it probably sounds like tech jargon that does not concern us. But before you brush the topic aside, have you wondered what the buzz is about? What if we told you that Microsoft made a multi-billion dollar investment in ChatGPT-maker OpenAI earlier this year? Yep, the chatbot is definitely worth talking about, and it could concern your kid's learning journey too.
We give you the lowdown on what ChatGPT means to parents and how it changes the way forward in the world of education. This newbie is also only a few months old (launched in November 2022), so you are not late to the game!
What is ChatGPT?
ChatGPT (Generative Pre-trained Transformers) is an AI chatbot that generates information based on written prompts, like Google. In simple words, it imitates a chat between friends like on Whatsapp, except this friend has the answers to all your questions. Plus, it can generate entire essays, papers, poetry and even limericks in different languages and styles based on a wide range of topics. Essentially it is pandora's box to the written word!
We love that it's user-friendly, even for kids – the chat interface is designed to make the user feel comfortable. It's easily accessible to the masses for text-based tasks. Plus, you don't have to be a tech wiz to use it. In our books, it's a great learning tool for kids if used ethically.
10 fun ways to use ChatGPT with the kids
ChatGPT is useful in tons of ways for kids. Need we mention what a big time-saver it is for us parents too? From learning fun facts to seeking itineraries, the chatbot has you well covered.
1. Project ideas
If you are looking for ideas to help your kiddo create a project on a topic, look no further. ChatGPT can assist with great project tips and ideas that the kids will love!
Here's an example of what you can ask the chatbot: "I want to make a project about plastic waste using recycled materials with my toddler". We got a list of age-appropriate project ideas in line with the topic, a list of recycled materials that can be used, suggested child-safe stationery suitable for the littlies, and lessons you can teach your toddler too. Perfecto!
2. Fun itinerary with the kids
One of the unique features of the chatbot is that it can assist in making some cool itineraries. Type in your location, the time you would like to spend there and other deets to get specific, like lunch opps etc. The bot will have a great itinerary op ready for you in a jiffy.
For example, you can enter a prompt like this: "Fun itinerary for the family to spend four hours at Sentosa with the kids and including a lunch break".
Our chatbot buddy scooped up a doable itinerary with locations to visit at Sentosa, a schedule plan for each pit stop with the littlies, the commute time between locations and a great lunch spot with many cuisine options to explore.
3. Language learning
Teaching your littlie a second language can finally be a fun experience. Simply enter a sentence or word into the chatbot, and you have a translation in the language of your choice in no time.
Give it a go with this simple prompt: "Say hello in 10 different languages."
Not only will you get ten different language translations, but you will also be pleasantly surprised to find the translations in their respective scripts. Pretty cool!
4. Conquer your kiddo's funny questions
Kids can shoot the strangest questions sometimes, and it can catch us mums and dads off guard. If you have been racking your brain on how to answer it in the simplest way possible or simply have no answer to it – enter the question into ChatGPT. Voila!
5. A teaching tool for educators
Educators are resorting to the abilities of tech like ChatGPT in education and are getting creative with it too.
Tan Wei Jie, Co-Founder of Good School Learning Hub, whose forte is in teaching computing and the English language, implements ChatGPT in his English lessons. He found that more students were able to grasp his English equations approach more quickly and deepen their understanding of the processes.
6. Activities to keep the littlies engaged
With the school hols just around the corner, you might need a fresh roster of activities to keep the littlies engaged. Thanks to ChatGPT, you don't have to scour the streets for those opps – simply ask the chatbot a specific question like, "where to find sports activities for kids in Singapore" and you're away. Although you don't really need ChatGPT for this one, when you've got our list of over 60 holiday activity ideas  – you're welcome!
7. Lunchbox ideas and recipes
Are you running out of lunchbox ideas? Fret not! Just share your tiffin woes with ChatGPT, and it will generate a great list of delish things to make for the littlies. From what we found, the ideas are great, and the recipes are yummy! Ask the chatbot: "healthy lunchbox ideas for kids" OR "healthy vegan lunchbox recipes for kids", and you'll be happy to see seven great options in each category pop up right in front of you. Easy-peasy!
8. Stories, poetry and kids literature
ChatGPT wears many hats, and some of them include storytelling and poetry. It can even recommend fun storybooks for your tiny bookworm going into genres, characters and much more. If fairy stories are what capture your kid's interest, you know exactly where to find your answer.
9. Fitness schedule
If you and the brood are on the road to fitness and looking for a schedule to maintain together, the chatbot even suggests a flexible routine (daily/weekly) by time and day. You can try a simple prompt like this: "family fitness daily schedule". The chatbot reveals a flexible routine plan by the hour and activity. Yep, we mean from wake-up time to the last meal of the day. Pretty cool!
10. Discover interesting facts with the brood
The AI chatbot is a great tool for learning about interesting facts. You can explore a wide range of topics to get the most out of the experience with the kids. Here is a simple prompt the kids will love to know more about: "Lesser known facts about blue whales and their habitats". The facts that pop up will have the littlies squealing with amazement.
The ethics of AI in education
ChatGPT may be a great quick fix, but in education, a line has to be drawn for a child to evolve intellectually. We all know we'll need to be mindful to ensure it's not being exploited for school assignments (which is the reason it is banned in some education systems across the world). Use it with parental supervision to ensure kids are on the right learning track.
And there you have it! A 101 to leverage the most out of AI with the fam. If you know of other fun ways to use ChatGPT with the kiddos, we would love to hear about them. Drop us a DM!
Featured image: Julia M Cameron via Pexels