It's time to minimise plastic usage and waste. Photography: Bo Eide via Flickr
Look around: plastic and single-use items are everywhere and, unless we start taking action as individuals, our kids and planet will pay the price. Ditch the plastic for good with these eco-friendly alternatives
Waste is a HUGE worldwide problem and one that everyone needs to pull together to tackle. We've been taking a look at some shocking statistics around environmental issues and looking for ways the whole family can reduce plastic waste in Singapore, one plastic bag at a time. And what better time to start, or continue, doing our bit than now.
According to Singapore Environment Council,
Singapore uses around 820 million plastic bags from supermarkets every year.
People here use about 1.76 billion pieces of single-use plastic a year!
Our recycling rate is just six per cent.
And here's another scary fact: if we continue sending waste to Singapore's only landfill at Pulau Semakau at our current rate, we'll run out of space by 2035. Shudder.
They say that without struggle, there is no progress, which is how we feel about ditching plastic and other single-use items. We're all going to have to make some uncomfortable changes to make sure our planet thrives. So we thought we'd put together our list of simple swaps your family can make right now to help reduce your plastic footprint.
How to reduce plastic usage and waste in Singapore
1. Shopping bags
It's almost like stores are begging you to take a bag. And is it just us, or is it a bit OTT that a lone apple ends up being packed by staff in its own bag? We say get on the front foot and keep a stash of reusable shopping bags in your nappy bag, pram or car. Our pick is the sturdy RuMe bag that folds down to a dinky little size. And while you're at it, grab some reusable transparent produce bags so you can say adieu to bagging up your bread, fruit, and veg too. Neis Haus has some great produce bags too. You can also nab a bread bag from Onya.
2. Water bottles
Take a walk along Singapore's coastline and the object you're most likely to find is a plastic bottle. In Singapore's 2017 International Coastal Cleanup, over 18,000 plastic drink bottles were collected. This is a sad yet unsurprising statistic. But we can all reduce our plastic footprint by refusing to buy single-use water bottles.
We don't think we've ever been as thirsty as we have been since living in Singapore. Like an umbrella is to a Londoner, a water bottle should be to a Singaporean. And Singapore's water is some of the cleanest in the world – so clean that it's safe to drink tap water without any filtration at all. So, carry a reusable drink bottle at all times, and make it a good-looking one with some of our top picks. We love our Cheeki insulated bottle from Outdoor Life, Lifefactory glass bottle from The Naturally Better Company, EcoVessel, and if you like your water icy cold, we love our Thermos from Tangs.
3. Coffee cups
Make it a rule – if you don't have your reusable cup with you, either drink your coffee at the cafe or go without (or, if you must have a takeaway, refuse the plastic lid). There are so many pretty reusable cups out there, we're spoilt for choice. Our faves are the delightfully colourful KeepCup (available at Tangs or online at ASOS) and the uber-chic Frank Green Originals cup (available at Carrotsticks & Cravings).
4. Straws
If you must drink through a straw, use your own. We admit, drinking through a metal or bamboo straw does take some getting used to, but this is a super-easy change to make to your everyday habits. Check out Neis Haus for its impressive selection of glass, bamboo, and metal straws of all shapes and sizes.
5. Food wraps and bags
When our kids are older, hopefully they'll think that 'cling film' is a movie genre about obsessive stalkers. Take a step in the right direction and significantly cut down your use of plastic wrap with one of the many food wrap options out there, or invest in a snazzy lunchbox with lots of compartments.
6. Cutlery
We have those days where we just want to order food delivery or takeaway. That happens. But rather than getting the plastic cutlery, opt out and grab the reusable ones! The First Green Store sells basic, utilitarian ones. Prefer bamboo cutlery? Get them at Your Sustainable Store, which comes with a pouch that allows you to separate clean and used cutlery. If you're looking for something a little more snaz, we love the options available at Gift Market.
7. Sanitary products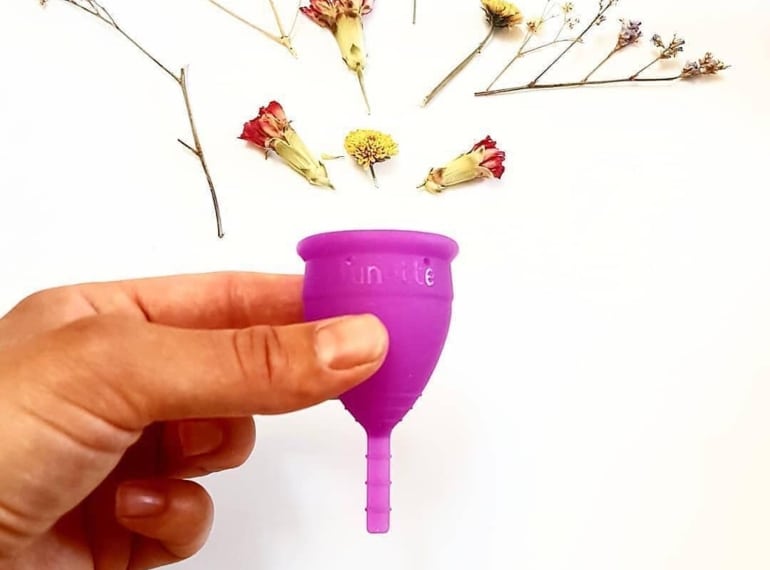 Most women are pretty committed to using either tampons or pads (such fierce debate hasn't erupted in the office since #TeamAniston versus #TeamJolie). And then we throw a menstrual cup into the mix? It's pandemonium. But consider us converted. While there are too many pros to ignore, the most compelling is the environmental impact. Did you know that the average woman will use 9,600 sanitary products in her lifetime? That's a lot of waste we can avoid.
A menstrual cup (terrible name, BTW… who was its marketing person? Let's call him Barry. Barry should've thought a bit harder about the product name before committing 'menstrual cup' to the modern vernacular). Admittedly this form of sanitary wear does definitely take some getting used to. Sorry for the oversharing, but there will be leaks and spills and a couple of awkward bathroom moments until you get the hang of things, but please persevere. Once you're used to using the menstrual cup, you'll love the idea of not having a bag full of sanitary products and feeling more in control of your flow.
Our top pick is the Lunette menstrual cup, which we bought through Live Love Luna. There are loads of choices – they come in all different sizes, shapes and colours, so you can choose what suits you.
8. Beauty products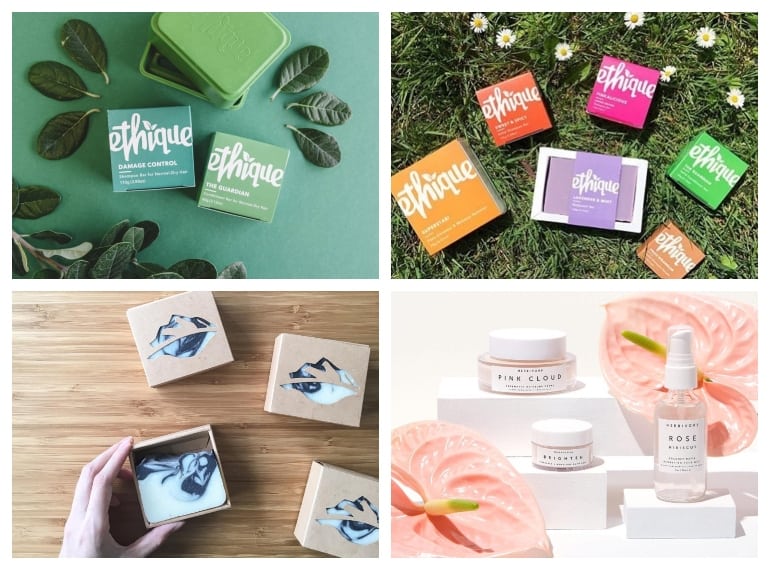 We'd not given much thought to how much waste we generate through the use of body washes, deodorants and beauty products. Well, it's a lot! So we're slowly making the switch to unpackaged or recycled packaging products. What a fantabulous excuse to buy some more beauty products, eh?
And the other huge benefit is that the majority of eco-friendly brands generally make products without chemical nasties like parabens and sulfates. Hurrah! Our fave finds are the Ethique solid shampoo bar (smells like a big bowl of tropical fruit!) and Saving Face Serum, Rough Beauty 'the roughies' body soaps, and Herbivore Botanicals bamboo charcoal deep cleanse detoxifying soap bar available from Sephora.