Not only have we got a fun-filled week lined up, but we've got an extra day off school and work to fill with cool activities! Here's where you'll find us...
Monday morning has rolled around again, and with it the prospect of a brand new week to fill with fun. What have we got lined up this week? You'll find us getting mucky in a bubble field, hanging out with a phantom and lounging on the lawns of the Istana. Oh, and did we mention it's a Public Holiday on Wednesday? Whoop, whoop to that!
1. Join us at our Family FunDay
We're getting ready for our fun-packed adventure happening on 5 May at AIS, 9.30am-1.30pm, and you're all invited, for free, to join us! Get into the Great Outdoors at our next Family FunDay and hold onto your hats for storytelling, mud kitchens, a parkour playground, face painting and a whole heap more. RSVP to snag your spot!
2. Take a nose around the President's house
This Labour Day – 1 May – The Istana is throwing open its doors and welcoming us all to come take a look around, squint at the sun through special telescopes and binoculars, race Artificial Intelligence cars, and launch water rockets into the air!
3. Book a date night with a phantom
One of the world's best loved and longest running musicals, Phantom of the Opera, has warbled onto stage at Sands Theatre, Marina Bay Sands. We caught it on Gala Night and love, love, loved it! It's running from now until 8 June.
4. Dive into your last chance for Wild Rumpus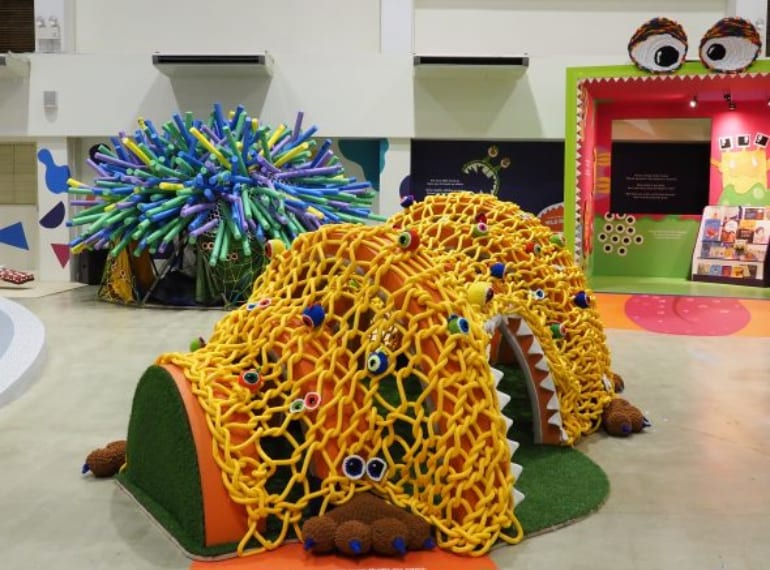 Who's ready to go on a Wild Rumpus? Well if you are you need to be quick: Artist Adeline Loo's imaginary world filled with creatures large and small of all shapes, sizes and texture, happening at The Artground, is winding up and shipping out on 5 May.
5. Hang out with Shaggy
In a town where everyone is trim and tidy, Shaggy is, well… the shaggiest! This interactive production for little ones age two to six years, is all about how you don't have to be like everyone else to fit in. Shaggy and the Trims is happening from 3 May through to 17 May, but look out for the special sensory-friendly performances on 10 and 11 May if your child needs a show with a more relaxed atmosphere.
Bonus: Mums and dads! Don't forget to grab your tix for The Proclaimers! They're playing a one-night gig TONIGHT, and having recently interviewed them, and we can't wait to head back to our youth and belt out "I'm Gonna Be" with them!
Like this story? Here's more we think you'll enjoy:
The Mother's Day feasts we want in on
Find of the Week: Lunch Lady magazine
Calling all Spideys to the climbing wall
Flying with kids? Try one of these fam-friendly airlines
Don't forget to subscribe to our weekly newsletter and follow us for fun moments on HoneyKids Instagram!