Photography: Tara Winstead via Pexels
With just a few days away from Polling Day in Singapore, this may be the best time to talk to kids about an important civic right and duty – voting.
Your kids would've probably heard that they're getting a new public holiday this 1 September 2023. But this isn't just a simple holiday – it's the day that Singapore heads to the polls to choose its ninth President. A public holiday is announced to allow eligible Singaporeans sufficient time to cast their vote at their respective polling stations.
Now, some of our kids may be wondering: why do people vote? Whereas the older ones may ask: why is voting such a big deal? At HoneyKids HQ, we believe that this is the perfect time to explain an essential right of citizenship and civic duty to the little ones.
What is voting?
In kid-friendly terms, voting is the act of choosing someone or something. It's a way for you to say "I choose this" or "I prefer this". Majority wins in most cases, which means that the choice with the most votes wins.
In the context of the upcoming Elections, voting is what eligible Singaporeans will be doing to choose their new President. The presidential candidate with the most votes will be Singapore's ninth President.
Why do people vote?
Voting is a way to help a large group of people make decisions. For example, you may call for a vote at home to decide what movie to watch during your family movie night.
When it comes to Elections, people vote to choose their government and leaders. This 1 September, Singaporeans will vote for a presidential candidate whom they think is the most suitable head of state for the country.
Voting is compulsory by law in some countries, and is seen as a civic duty exercised by citizens of the country. Having said so, citizens of almost all countries have the right to vote.
Why is voting important?
Let's use the previously mentioned family movie night as an example. There are two movie options available: Turning Red and Minions: Rise of Gru. Everyone has a preferred choice. But let's say out of the five family members there, two voted for Turning Red; another two voted for Minions; but one decided not to vote. As each movie got the same number of votes, it's tough to decide which one to go with for the movie night. That one person's vote could determine the movie for the night.
Let's use another example. The teacher calls for a vote to decide the class' next field trip destination. However, the teacher only allows half the class to vote. Would this be fair for the students who aren't allowed to have a say in the field trip they want?
Voting is a way to allow everyone's voices and choices to be heard. This is why it's classified as a fundamental human right for citizens. The right to vote allows everyone – no matter their social backgrounds – to elect their leaders and government. Every vote matters.
How our HoneyKids parents explain the importance of voting to their kids
Zhenying, mum to Abigail and Amelia
Singaporean
My kids should know that their opinion matters and the future of our nation is made up of consolidated votes, thus, no voice is too small. This also applies in the school setting when they vote for the exco, where they have a say on who are the leaders and committee they want to lead their class. At home, we 'vote' to have a say on our family bonding activity or a movie to watch so they understand the concept where they each have their own opinions, and majority counts.
Amanda, mum to James, Emily, and Sophie
Australian
Voting is such an important right, as it's a sign of freedom and democracy that is closely linked to our human rights. I want my kids to respect the process and contribute to building the society they want to live in, by using their ability to vote.
Living in Singapore for almost ten years, we feel somewhat disconnected from our home country politics of England and Australia, even though we still keep an eye on it. We take an interest in Singaporean politics, especially as it can have an impact on our ability to live and work in this country. I came across a great independent podcast, Political Prude, that interviews all of the candidates standing for the Presidential Election. It was created with a young adult audience in mind, and it's a good one for older tweens and teens to understand what each candidate stands for. It's a difficult concept for younger kids to grasp, but I think it's important to build their awareness of it so they take the responsibility seriously when they are older.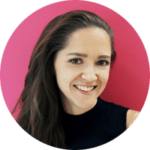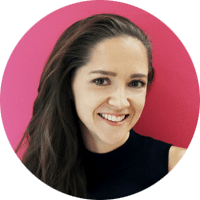 Angela, mum to Marcel and Xavier
Australian
We vote every day at home: on what to watch on TV with our family, on what we want for dinner, or what board game we will play. Even at school, our kids vote for school captains, or for the story the class will read at storytime. On a personal level, they even vote with their buddies on what sport they will play at lunchtime. All this is part of their connection to their school community.
At the same time, I feel that it's super important that my kids feel connected to the wider community, too. They know from their smaller school interactions that everyone's vote or opinion can make a difference. I hope that this will expand as they get older to understanding that their vote will also make a difference when it comes to voting on issues or government as an adult. Starting the conversation early means they have been able to witness firsthand how voting influences their lives and activities, and hopefully this will ignite in them an understanding that they will also be able to influence issues close to their hearts — whether it's the environment, social justice, or anything else really.
On a related note, we actually had a chat just the other day about how old (or young) the minimum age for voting should be. I say 14, the boys say 16 as they know too many 14 year-olds (lol).
Kate, mum to Jess and Sienna
British
I think it's so important that kids know how decisions are made and the role of voting. Not just when thinking about the big picture and events like elections, but also when it comes to day-to-day decisions. They need to know from a young age that every voice counts.
My daughters are two and four, so we haven't talked about voting in terms of elections yet, but we do often use the act of voting without even realising it when making decisions as a family. For instance, if we are trying to reach a consensus or decision as a family: it could be something as simple as where to go out for the day or what to have for dinner. The girls don't always like the outcome (if they vote for something and the majority doesn't go their way!), but it's a good conversation starter and helps to illustrate the idea of voting and equity.
Rohini, mum to Mark and Shaun
Indian
Friday nights at our nest mean it's family time – also known as voting night. This is the one night we all vote together to figure out what's on the menu for dinner and, the big highlight, which movie we're diving into! Of course, picking a movie isn't always a breeze thanks to our diverse opinions. But to keep things straightforward, we line up three movie options beforehand and then each of us gets to cast our vote. This way, we're teaching the kids that voting is a team effort. Because even if it's just one of us deciding to skip it, the whole group decision thing won't quite work out.
Esther, mum to Hadrian
Malaysian
My first ever voting experience was a memorable one, as that was the year when Malaysia's then-Opposition scored a shock victory in the General Elections. Political views aside, no one expected this as the then-ruling party had been in power for 60 years and was generally seen as 'too large to fail'. Some political observers attributed this unprecedented event to high participation of young voters. As a young and first-time voter myself at that time, you can imagine the huge impact it had on me. I knew then that my vote really counts and my choice matters. And I would like my son to understand that as well.
I'm expecting my little boy will have questions when his father, who's Singaporean, heads out to vote for the Presidential Elections. My best explanation for him would probably be: "When you vote, it's like saying 'I choose this' or 'I want this'. Once you're an adult, you will get the chance to vote too; and you should, because your choice matters."
Not sure how to talk to kids about heavier stuff? Check out our article on how to talk to kids about current events.