Caring for the world around us should be something we practise every day, so how can we teach kids about what they can do to help the environment? Start with these 10 tips for families…
Earth Day 2019 is happening today – 22 April – an annual movement to highlight climate change and raise awareness on how we can all play our part in caring for the environment, and it's a great opportunity to teach our kids here in Singapore about caring for the world around us. So much so that we're helping host a whole heap of eco-friendly fun and activities at our upcoming Love Your Earth with Forum The Shopping Mall, happening this weekend! No need to RSVP: just pitch up for the free shows, workshops, storytelling and even a pop-up trash playground.
But if you're looking for more ideas on how to teach your kids about helping the environment and becoming a more eco-friendly family? "It doesn't cost extra to have a more sustainable lifestyle," says Wilson Ang, founder and president of ECO Singapore, which challenges youth to embrace environmental issues in a holistic manner. "It keeps your immediate environment a healthy one, but most of all, it grows a positive attitude of gratitude, which involves truly learning to appreciate what you have and not be wasteful." Here, he shares 10 simple ways we can all encourage kids to care for the environment, and to be more conscious of how their daily habits can make positive change. The future, after all, is in their hands.
1. Get off the phone and go for nature walks with your children. For example, Fort Canning, MacRitchie, Bukit Timah and Coney Island are great places to show your children the beauty of nature, which may in turn inspire them to care about the environment.
2. Stress the importance of finishing meals to avoid food waste. All that waste goes into landfills which is definitely not good for Mother Earth. Visit a Food Bank if you have lots of unused canned and packaged goods.
3. Instil the habit of bringing a reusable water bottle when out and about, and drinking from it. Teach good water-saving habits by watching your water usage around the house.
4. Encourage your children to eat more fruits and vegetables than meat.
5. Try to avoid using the air conditioner in the house. Open the window for natural air. Or, if you have to, set it at 25ºC. Singapore is known as the 'Air Con Nation' and recent studies have shown that majority of the home power usage is attributed to the air conditioner.
6. For parents, lead by example and do your part for the environment too, to inspire your children to do the same. Start with small changes like wrapping your kids' snacks in reusable wrappers, not using plastic wherever possible (steel straws, people) and refusing all those plastic bags at checkout, and using your eco-friendly alternatives.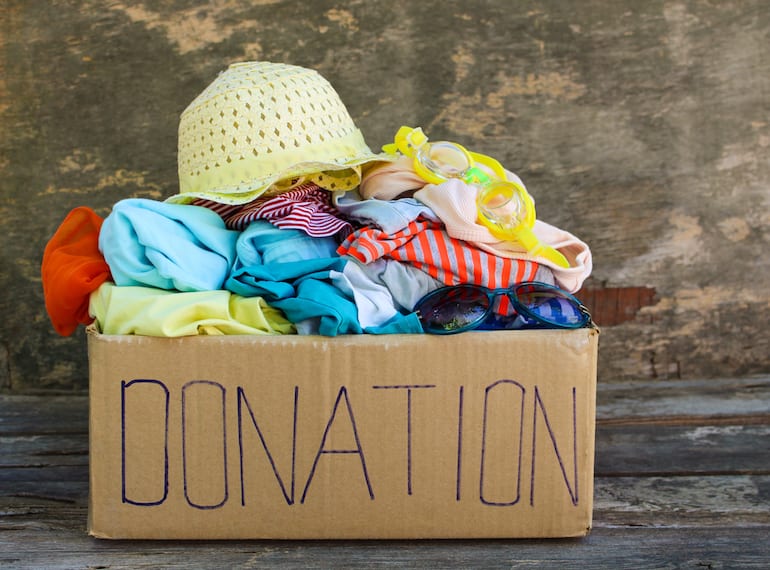 7. Pass on old clothing, toys or household items to someone who needs it. See the HoneyKids guide to donating goods in Singapore to a find a charity that's close to your heart.
8. Bike or walk to places (schools, malls, library, the neighbourhood playground). You can also encourage kids to join events that raise awareness about environmental sustainability: look out for the fun activities during Car-free Sundays in Singapore!
9. Teach your kids how to reuse or recycle, and what the difference between them is. Becoming a less 'throw away' society is a great message to demonstrate to our own little one.
10. Create a litter-free challenge at home: try and keep the whole family's trash to just one bin bag for the whole week. It can be done, honest!
Like this story? Here's more we think you'll enjoy!
Why we should teach our city kids about gardening
How to involve your kids in volunteering in Singapore
Eco-friendly alternatives to baby wipes
Add these eco reads to your kid's reading list
Or subscribe to our weekly newsletter for the latest updates on all things family-friendly