Photography: picjumbo.com
Looking to give something special to your better half on Valentine's Day? We know just the pressies that will score you all the brownie points!
Valentine's Day should be an ode to love and every nuance that comes along with it. But the beauty of Valentine's tends to dissolve with the pressure to have the most perfect day and to find the best gift ever for your other half, especially when we've got the pressures of social media platforms looming over us. Psst, take our advice, scroll on oblivious, and just relax! In our books, Valentine's Day should be every day, and what truly matters is that you remembered with a heartfelt gesture. But if you do fancy treating your love to a pressie come the big day and are racking your brains for gift ideas, well, guess what? We have decided to make your life a little easier with a list of lovely gifts that will win you more than just brownie points!
18 romantic Valentine's Day gifts for him and her
1. Guerlain perfume
Celebrate the scent of love with this whimsical flower bouquet that will more than impress your Valentine this year. Best part? It comes elegantly concealed in a perfume bottle courtesy of Guerlain. That ought to have your partner swooning, and that's before we've mentioned the option to personalise a perfume bottle at the Guerlain personalization atelier. Simply choose your fragrance, plate, and cord, and add that finishing touch with an engraving – voila! Guerlain also has many off-the-shelf perfumes you can choose from. Good luck picking!
2. Swarovski jewellery
So you think diamonds are a girl's best friend? Thanks to Swarovski, we can have the same razzle-dazzle with crystals, and there are plenty of goodies on offer to sweep your Valentine off their feet (him and her). Think snazzy ballpoint pens, watches, and of course, tons of jewellery to add that sparkle!
3. A box of Bon Bons from Mr Bucket
Melt your sweetheart's heart with a shower of Bon Bons, and we aren't talking any Bon Bons; these Bon Bons by Mr Bucket will impress in look and taste and are oh-so decadent. Think of unique flavours like double soy caramel, rum and raisin and coffee caramel whisky. What's not to love about those vibrant colours too? If you think you need more than just Bon Bons, we say hit up Mr Bucket's chocolaterie at Dempsey Hill for that all-encompassing chocolatey experience your better half will never forget. Are we falling in love or simply falling in chocolate?
4. Personalised leather gifts from Bynd Artisan
Dive into a world of artisanal hand-crafted gifts for your special someone with Singapore homegrown brand Bynd Artisan. There are tons of chic leather and paper products on offer – from journals, passport essentials, valet trays, photo frames and the like. If you are looking to add that personalised touch to your Bynd Artisan gift, opt for a customised gift. All you need to do is choose a leather product, foil and font style to engrave initials or a name. Very cool! We also love that the brand has a sustainable approach and cares for the environment through its craftsmanship. Want to get your hands dirty? Sign up for their artisanal workshops. We say you can double it up with some couple bonding time too!
5. Handcrafted silk flowers
The irony of receiving fresh flower bouquets is there is only so much you can do to keep the pretty blooms in a spritely state (but don't get us wrong, we still love them – hint, hint). But if you're looking for a new alternative to a fresh bouquet, then how about a bunch of hand-crafted silk flowers from Silk Flowers Singapore this Valentine's? From single stems to even flower arrangements, the options are endless. Best part? There won't be any petal fall, and it will last a lifetime.
6. Valentine's day Lego
Who said Lego was just for the kids? We are head over heels for this pressie, and it ought to be a big pleaser for all you Lego fans! Lego has launched its take on Valentine's Day with romantic love-themed Lego sets, like floral bouquets, Valentine teddies, heart ornament, roses, and so much more. Happy building!
7. Fresh flowers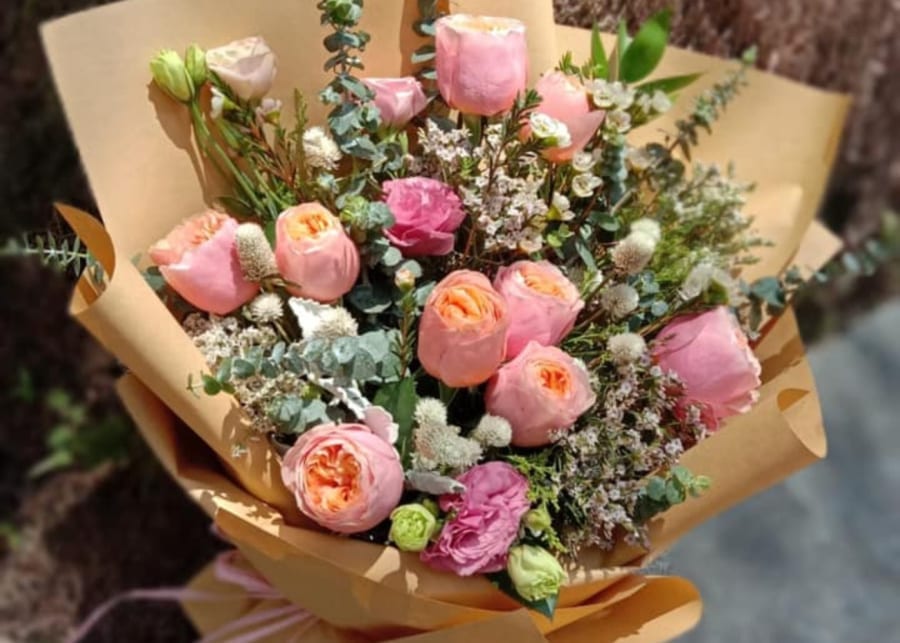 Rose to the occasion with a pressie that will have your partner falling head clover heels (we couldn't resist – sorry). We are talking about a bouquet of fragrant fresh flowers for your beloved petal – check out our guide to the best flower shops in Singapore that offer the most beautiful bouquets, unique posies, tropical blooms and spectacular floral displays. Aren't we spoilt for choice? Happy flower pickin', peeps!
8. Romantic vineyard picnic
This Valentine's, graze on charcuterie, uncork a bottle of wine and lounge (with your better half) at your chosen spot within Singapore Botanic Gardens. And as we know, there are tons of cosy corners tucked away for that much-needed privacy. We also reckon the weather will have no say in your magical moment, rain or no rain! Very romantic! All you need to do is pick up your picnic set from Botanico, park yourselves at a special garden patch, and bring on a spark of romance to the picnic. The picnic set includes essentials like a picnic mat, pillows, a foldable table and candlelight to make it a comfy yet romantic experience. Looking for more romantic meal options? Check out our roundup of hot dates right here!
9. Valentine's Day staycay
Pack your bags this Valentine's and brace yourselves for a romantic getaway at one of Singapore's many swish hotel hotspots – because there's nothing like rekindling that romance in style. And there's no shortage of hotel amenities to take advantage of to do just that, from some much-needed pampering at the hotel spa, a soak in a bubbly tub, a romantic dinner in candlelight and even a walk on the beach. Or, if you prefer, even just some invaluable alone time in-room is all you need. Don't forget to book the babysitter to have the brood well taken care of while you're away!
10. Buy a romantic book
Here's a special gift if your better half is a bookworm. Gift your Valentine one from the most romantic stories of all time, like Jane Eyre, Pride and Prejudice and The Thorn Birds. If you're looking for love stories closer to our day and age, take a pick from one of Nora Roberts's 225 romance novels. Plenty of romance right there for a book fest this Valentine's Day! As for us, we are book bound by The Notebook. Happy page-turning, folks!
11. Romantic and comfy silk sleepwear
This pressie by Bells and Birds ought to set off some serious bells and whistles (in this case, birds) with its steamy sleepwear on offer. We are talking chic yet comfy designs in the most sensual silks and laces that will leave your partner infatuated. If you two lovebirds plan to escape on a romantic Valentine's staycation, amp up the escapade with one set (or more) from Bells and Birds.
12. Gift a spa experience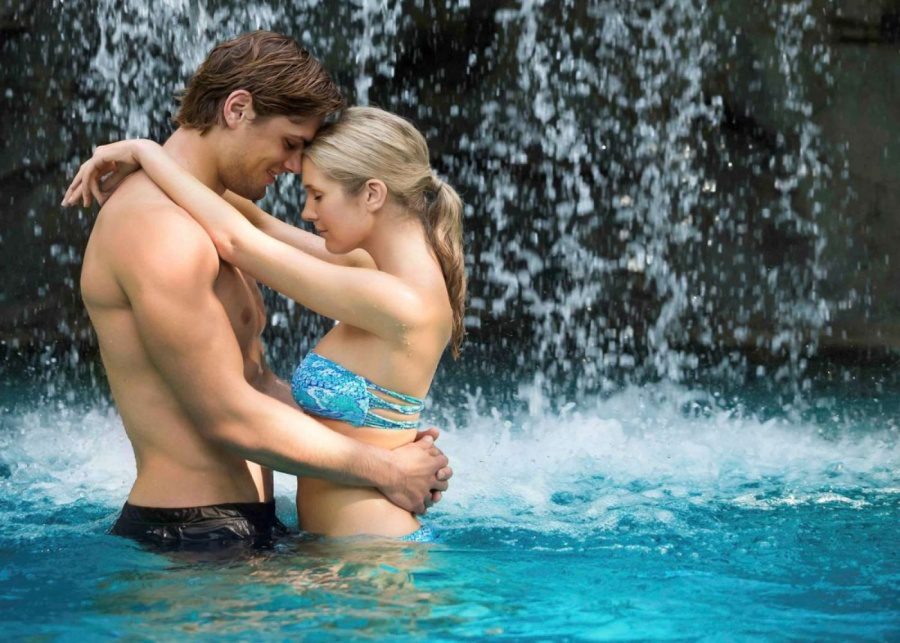 Parenthood is not a walk in the park. There, we said it! And some deviation from the rigour is always welcome when you're at it the whole year round. This Valentine's, kick off those shoes, sit back and pamper yourselves with one of these all-out, luxe spa experiences. Not only will it ease you into a relaxed state of body and mind, but it will also give you a chance to rekindle that romance that fizzled in the woods of parenthood (it's ok, we've been there). Have no time to scour the internet for that special spa experience? Fret not! Check out our go-to guide for the best spa experiences in Singapore. You're most welcome!
13. Self-care products
Parenthood can be a taxing affair, and we tend to forget to look after ourselves whilst caring for our loved ones. Yep, we've been down that road! A gift of self-care products calls for well-deserved me-time, and we are all for it to rejuvenate your spirit. We simply love Valentine's range of gifts from Lush, packed with organic fruit and veggie goodness, the finest essential oils and safe synthetics. Think handcrafted bath bombs, bath gels, bubble bars and other bubbly goodies.
14. Spin the wheel of love with pottery
If you are a couple who loves to learn new things together, we know just the workshop you should sign up for Valentine's Day. Enrol your better half and yourself for a pottery-making workshop date and try your hand at the potter's wheel together. Nothing gets more romantic and creative for Valentine's than a pottery class! Hint-hint – a very Molly-Sam moment from the 1990s film Ghost! Check out our listicle of the best pottery studios in Singapore to sign yourselves up pronto!
15. Scent-making sesh
Dive into a world of perfumes at Scentopia and Maison 21G, and learn to create your very own signature scents that set you apart from the pack! At the Love Atelier workshop at Maison 21G, a couple can even create a love scent with notes that excite both parties individually. A love letter in a bottle indeed!
16. Indulge in a romantic dinner
Sometimes all you need is quiet time together to relish a meal in each other's company, in a romantic setting, sans the kiddos. And trust us, there is no shortage of that formula on our beaut island nation this Valentine's. Aren't we lucky? Before you begin scouring the web, we have taken the liberty of scouting out some of the most romantic dinners on offer this romance season. All you mums and dads need to do is book the babysitter, get your A-game on, and sprinkle tons of romance into the equation.
17. Couple's photoshoot
This Valentine's gift is one for the books, and we say it's worth making an annual ritual of – because, with each passing year, your romance will discover new depths and forms. So whether you are capturing a moment at your favourite spot in the city, revisiting the place you shared your first spark or where you decided to put a ring on it, a photograph can relive that memory each day, every day. Inspired? Check out the couple portrait packages by Mount Studio and White Room Photography.
18. And above all else – be present
Regardless of what you pick, one gift that shouldn't be missed off your list this Valentine's Day is to be present. Ditch the phones, laptops, and TV (and the kids, if pos!), and spend time together – because at the end of the day, that really is the best gift of all.
Happy Valentine's! Got a Valentine's Day gift suggestion? We would love to hear it – drop us a DM and let us know!