Photo: Unsplash
We've found all the temporary cleaning, laundry, babysitting and childcare services in Singapore for domestic help when you have no helper!
When it comes to juggling work, school runs, homework and a million other daily chores, many of us rely heavily on our right-hand women, AKA our helpers. But what do we do when there is no Aunty around? We say stop trying to keep all those balls in the air and call in the cavalry. We've found temporary nannies, babysitting, cleaning and laundry services in Singapore to have on speed dial to help you out when there is no helper around to help…
Click below to read more:
House cleaning services in Singapore
Home laundry services in Singapore
Babysitting and nanny services in Singapore
House cleaning services in Singapore

1. Eunike Living
No cleaning job is too big or too small for the team of experienced cleaners from Eunike Living. Expect top-notch cleaning equipment and friendly cleaners to transform your pad into a pristine palace. Also great for moving-out cleaning.
Eunike Living, online
2. Auntie Cleaner
Need some domestic help in the form of hiring a cleaner? Get an Auntie Cleaner in to rescue you from all that mopping and ironing. With zero agent fees, this dust-busting option is perfect for a short-term fix. Plus, you can have your carpets, upholstery, curtains and more cleaned as well. Post-Covid, they also offer a disinfection service.
Auntie Cleaner, 5 Ang Mo Kio Industrial Park 2A, Singapore 567760
3. Totalcleanz
Totalcleanz offers so many cleaning services, you'll want to try them ALL out. Spring cleaning, end-of-lease cleans, upholstery steaming, Covid-19 disinfection… it's all the domestic help you need when time is short.
Totalcleanz, 7 Jalan Saudara Ku, Singapore 457444
4. House Cleaner Singapore
Leave the ridding of germs and the never-ending pile of kitchen dishes to the lovely ladies from House Cleaner Singapore. Whatever and whenever you need it, help is at hand.
 House Cleaner Singapore, 11 Mount Sophia, #01-32, Singapore 228461
5. Helpling
Looking for cleaning help is easy peasy when you do it through Helpling. Just open up the app, fill in your postal code, choose your preferred cleaning plan, make your payment, and watch your home become sparkling clean. Its cleaners have undergone training similar to hotel housekeepers, so you can be assured that the cleaning job will be of top quality.
Helpling, online
6. Whissh
Whissh is a service provider that uses eco-friendly products for its cleaning services. Its weekly cleaning package is the most popular among busy folks. Go for the deep cleaning option if you're preparing your house for special occasions like the festive seasons.
Whissh, 9 Tai Seng Link, #08-00 Lee King Hwa Building, Singapore 534053
7. Comfy Homes
If you want a clean home, you can contact Comfy Homes and engage its housekeeping services. Just one click on its online form and you'll be having a home that's spic and span in no time.
Comfy Homes, 33 Ubi Ave 3, #06-34 Vertex, Singapore 408868
8. Home Clean Home
As one of the top cleaning services in Singapore, Home Clean Home is committed to the highest level of cleanliness standards for its clients. You'll be deeply satisfied with how immaculate your home is after the domestic help team cleans it.
Home Clean Home, 3 Ang Mo Kio St. 62, #04-09 Link@AMK Singapore 569139
Home laundry services in Singapore
1. Cotton Care
If all that washing and ironing is threatening to take over your home, fear not! Help is at hand from Cotton Care: these guys provide a free collection service and take care of all your laundry and dry cleaning needs. Hurrah!
Cotton Care, 53 Ubi Avenue 1 #01-29, Paya Ubi Ind. Park Singapore 408934
2. Sunday Laundry
Easy like Sunday morning… or should that be Sunday Laundry? These guys will collect your laundry, quilts and curtains (they'll even dismantle them if needed) and get it spick and span in no time.
Sunday Laundry, online
3. Laundryheap
How does a 24-hour turnaround time sound? Schedule a collection today, and let Laundryheap take care of the rest. You won't have to worry about the stain on your favourite shirt, or even the ironing. These guys will handle everything.
Laundryheap, online
4. Piing
Penny pinchers, here's an affordable option for you: Piing! Prices start from $2.95, and your laundry – be it a full bag or just one shirt – will be picked up for cleaning within an hour. You can even stay updated on your laundry's progress via its app.
Piing, online
5. Ultimate Laundry
Looking for a reliable service that'll take care of your laundry needs? With Ultimate Laundry, your clothes will be in excellent and capable hands. These folks also provide cleaning for clothes such as baju kurung, saris, and even wedding gowns.
Ultimate Laundry, online
6. Laundry Cares
Laundry Cares is a one-stop laundry service in Singapore that provides the most comprehensive cleaning services. Its service is available all around the clock, with free collection and delivery islandwide.
Laundry Cares, online
Babysitting and nanny services in Singapore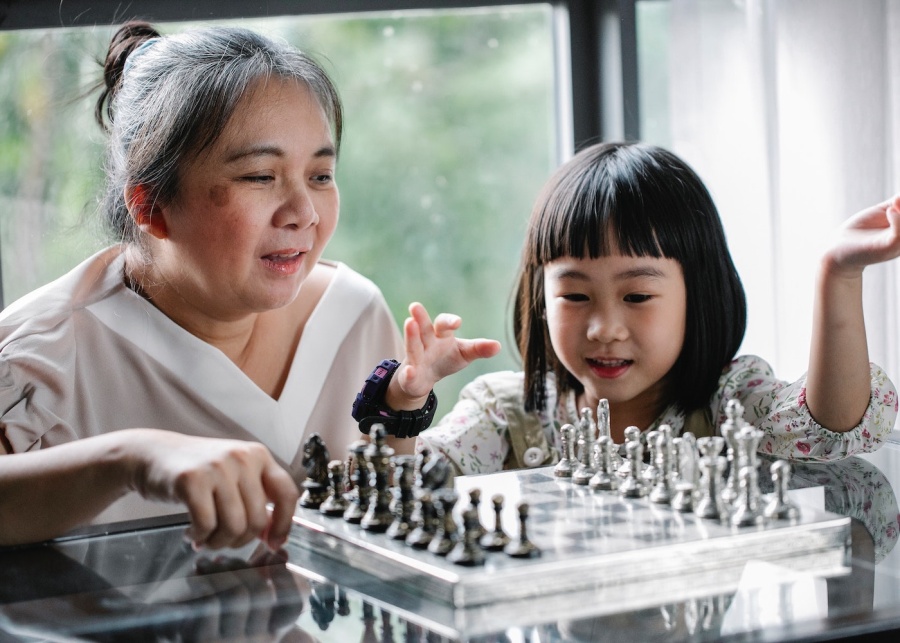 1. Nannyz
As the name suggests, if you need a nanny or babysitter in Singapore, then Nannyz is a great port of call for finding a temporary (or permanent) solution to your childcare needs via its easy-to-use job board and free communication channels. Profiles are all online, so take your pick. Plus, the app isn't just limited to Singapore, either. You can also use the site when on a quick getaway.
Nannyz, online
2. NannyPro
NannyPro has been offering premium cradle care and more since 2004. They offer full-time nannies for infants and a range of services from ad-hoc to travel nannies. That's not all, they also offer house keeping services. Check out their packages!
NannyPro, 203 Hougang St 21, 03-77, Singapore 530203
3. Babysitters SG
Providing professional babysitters since 1998, Babysitters SG focuses on matching the perfect Mary Poppins with the right family with a reliable and reasonably priced service. Choose from dropping the kids over at the babysitter's home or having the nanny come to you.
Babysitters SG, 50A Toh Tuck Road, 09-09, Signature Park, Singapore 596742
4. A-Team Amahs & Cleaners
Operating strictly within MOM guidelines, the part-time helpers and babysitters from A-Team Amahs & Cleaners provide the extra help you need with the kiddos and will also happily help out with that dangerous mountain of laundry!
A-Team Amahs & Cleaners, online
5. Nanny SOS
If it's a confinement nanny you're after, then the team of lovely ladies from Nanny SOS can be hired for spells ranging from 14 days to 16 weeks. All nannies have a minimum of five years of experience and are experts when it comes to delish confinement food. You'll also be able to hire regular babysitters from $25 per hour.
Nanny SOS, 750 Chai Chee Road #01-07A Singapore 469000
6. BBnanny
Are you looking for a regular babysitter or just someone to look after the kiddos for a one-off occasion? BBnanny can help you with your search. The company provides help by selectively matching the parent's needs, requirements, and location. Babysitting costs cost $800 per month, or at least four hours for an ad-hoc session.
BBnanny, 151 Chin Swee Rd, Singapore 169876
7. Babysits
Babysits is an awesome online platform where you can find the most trustworthy babysitters in Singapore. You can browse through detailed profiles, read reviews, screen, and interview the babysitter of your choice via the platform.
Babysits, online
8. Meide Services
A trusted babysitting service in Singapore, Meide Babysitting features a large pool of babysitters that you can look to for help with your newborn, baby, toddler, or even older kids. You can make your arrangement through its online booking system. Psst, are you looking for more than just babysitting? Meide offers home cleaning services, too.
Meide Services, online
Phew! These laundry, childcare and cleaning services in Singapore will absolutely provide you with much-needed domestic help if you're drowning in chores or can't find a helper at the min. Psst, don't forget to check out our ultimate FDW guide… and also don't be afraid to reach out to your mum village!
We hope your home is squeaky clean!