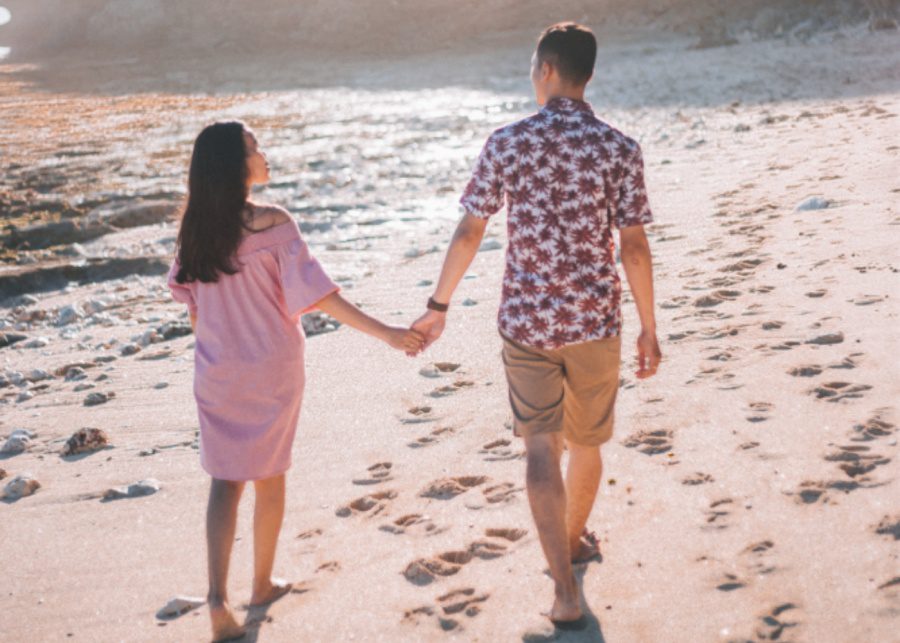 Photography: Agun Pandit Wiguna via Pexels
Reconnect with your other half and getaway for a romantic vacay: buckets and spades not allowed!
While we've barely survived in the Chinese New Year frenzy, there's another celebration hot on its tail: Valentine's Day. And while being romantic and being a parent don't always go hand-in-hand, it doesn't mean that we can't at least think and plan for time away from the small people to reconnect with our partners. Here's where the HoneyKids team deems to be the most romantic getaways from Singapore for parents…
11 romantic getaways from Singapore for parents
1. Langkawi, Malaysia – Kate, mum-of-two
Langkawi is stunningly beautiful – the sweetest combination of jungle and beaches – and provides the perfect romantic respite from city life. It has amazing resorts that provide that magical "time away from the kids" experience, and we especially love The Datai Langkawi if we've ditched the kids. There's no need to run around hitting tourist hot spots, so relaxing, reading, lounging, spa-ing, dining and soaking up natural beauty is the itinerary. Also, it's 90 minutes from Singapore, so you can be on your way to bliss in a jiffy.
2. Ubud, Bali – Santi, mum-of-two
When you're looking to spice things up, hop on a plane to Bali. But feel free to skip touristy Seminyak and Canggu. For a vacay that says romance, I love escaping to the Viceroy at Ubud. What's cosier than snuggling up in a room with an amazing view of rice terraces or drinking a glass of bubbles by the pool at sunset? We also love treating ourselves to a couples massage at the Viceroy's spa.
3. Lombok, Indonesia – Tracy, mum-of-three
We just whisked ourselves away sans kids to celebrate our 20th anniversary (go us!) and have to say it was the most wonderful vacay. We stayed in Qunci Villas on Senggigi Beach, which, although kids are welcome, was absolutely perfect for a holiday that involved zero buckets and spades. The food, the people, the clean sea: there was nothing not to love about this lovely pocket of the world. Treat yourselves to a day (or even a couple of nights) over to the tres romantic Gili Islands during your Lombok stay, where you can pretend like you're one of the hip, young couples who have no idea what it's like to change a nappy at 3am.
4. Bangkok, Thailand – Brynie, mum-of-three
While Bangkok with kids is fun, Bangkok without kids is much more fun! With cheap eats, fun vibes and street markets galore, this is one place that never lets a couple down when it comes to a good time. Head over to Khao San Road for cheap beer and a buzzing nightlife, or if luxe is your game, then take yourselves up to rooftop bar, Sirocco Skybar and Restaurant, where you'll find delish cocktails and divine food with stunning panoramic views. It is expensive, but you're totally worth it. For great digs in a well located and quirky boutique hotel, Siam@Siam Design Hotel is totally the way to go.
5. Maldives – Tracy, mum-of-three
For the ultimate escape made so much easier without kids in tow, Maldives is just as stunning in reality as it is in your head. There are resorts and islands for all budgets (including ones that are amazing if you really do want to bring the kiddos along), but we plumped for the well-priced (i.e., we didn't have to sell a kidney to afford to stay there) Kuredu Island Resort. There's one end of the resort that caters for families, and the other end is a child-free zone. Holiday heaven.
6. Tokyo, Japan – Jana, mum-of-two
Tokyo is a great place to travel to as a couple. There are tons of great places to shop and eat at Akihabara, Harajuku, and Ginza, as well as lots of temples to explore (much easier without kids moaning about being tired!). There are also cool ferris wheels to enjoy awesome 360 views from for an extra dash of romance. Or, if you can stand the guilt of going without the children, Tokyo Disneyland is sooo much fun for couples! Fireworks, a fairytale castle and rides to enjoy without having to buy a single Mickey Mouse sippy cup. Try Hoshinoya Tokyo for a hotel that really seals the deal on a romantic getaway.
7. Melbourne, Australia – Angela, mum-of-two
We love a city escape. My husband and I head off on an annual trip to Melbourne each year, minus the kids. Great food, nightlife, sports and comedy: there's so much to love! For a hotel that is full of charm and romance, check out Treasury on Collins – a historic 19th century luxe hotel in the heart of Melbourne's CBD.
8. Castaway Island, Fiji – Tracy, mum-of-three
We've been to Fiji with the kids, but would absolutely love to go back for a romantic getaway without them (they would never forgive us since it was one of their fave holidays, mind). It would have to be either Castaway Island Fiji or Bounty Island Resort for a kid-free escape. One day.
9. Crete, Greece – A parent who wishes to remain mysterious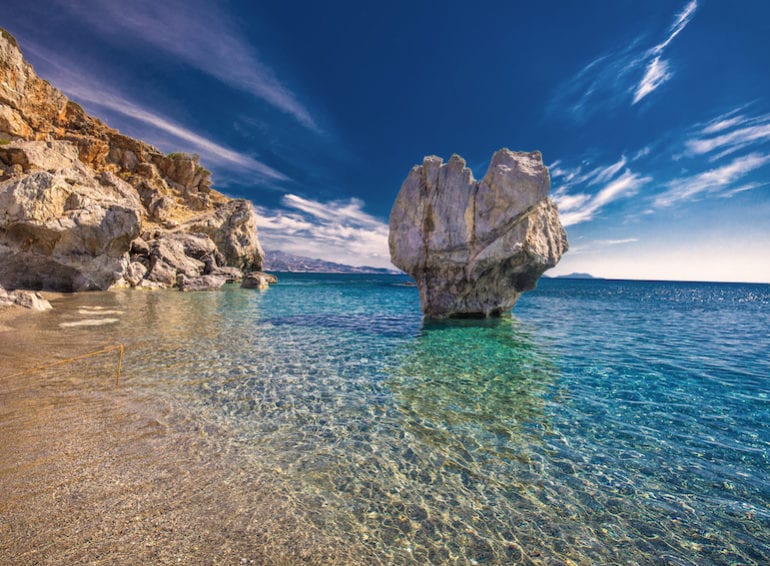 You can spend hours lounging on the white sandy beaches or swimming in the clear blue oceans in Crete, and let's not forget those pretty-as-a-postcard towns perched on the coastline. If you're feeling lazy, you can siesta all afternoon, and when you're feeling more adventurous, you should definitely go explore the many ruins and immerse yourself in the island's long history. And who could resist a romantic dinner by the sea? It's a bit of a trek to get there (around a 16-hour journey, but hey, no kids to worry about on the flight!), but it's definitely worth it. Domes Noruz Resort is the adults-only spot to book for pure, kid-free decadence.
10. Venice, Italy – Claire, mum-of-two
From the moment you step off the plane and onto your own private water taxi (think James Bond old school speedboat), you will be transported into romance heaven! We love how everything is picture-perfect – the buildings are beautiful, and the food is not only delish but super Instagrammable. Our fave hotel? Plaza Barbarigo! It's right on the canal for that maximum Venice experience. Hot tip: Don't forget to order Italian bellinis made with fresh peaches!
11. Napa Valley, California – Jana, mum-of-two
Vineyards galore, amazing food (oh, to live near The French Laundry), stunning scenery (sure to put you in a romantic mood), hot air ballooning (a romantic must!), cute shops and quaint little towns – what more could you ask for? When you're in the area, be sure to check out Yountville. Go for a couples massage at the amazing spa at Bardessono and have lunch there. I also loved Bouchon Bakery (also in Yountville) which is just walking distance from Bardessono. Don't forget to head over to the Napa Outlets for some good deals (and presents for the kids) before you make the long journey back to Singapore. My advice? Stay in Hotel Yountville to really seal the romance deal.
Enjoy your kid-free romantic getaway, parents!