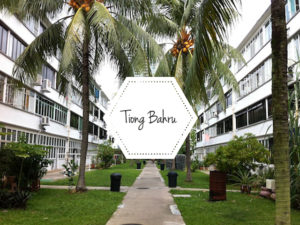 Adventures in: Tiong Bahru
Map in hand? Check! Cape on? Check! Curiosity piqued? Check! We are all set to discover trendy and traditional Tiong Bahru for kids. If swapping a playground session or playdate for an old-fashioned outing is up your alley, then we have a 'hood to uncover that will keep your caped crusaders happy.
Hop aboard the Green Line of the Mighty Roaring Train (a.k.a. MRT).
The novelty of a different mode of transport may threaten to derail the outing, but Tiong Bahru is not to be outdone. So, trust us, get off the train! The heart of this village lays a short walk away so extract yourself from Tiong Bahru Plaza and head for the pre-war walk-ups down the road.
Warm up for your wanderings at the community playground.
Start by regaling your little adventurers with stories behind the street names. If your Chinese history is up to scratch, you'll be in the know that all streets in Tiong Bahru are named after Chinese pioneers. Better yet, bigger kids might get a kick out of knowing that Tiong Bahru was once a cemetery!
Hand over the camera to budding little photographers and designers.
As you walk through one of the first housing developments in Singapore, they can practice their picture taking skills on a genuine art deco subject. Spiral staircases, flat roofs and rounded balconies are all awaiting arty Instagram treatment.
Time to play 'shops'.
A few dollars will get you lovely flowers, eggs, tofu, or greens at Tiong Bahru Wet Market, giving your adventurer instant street cred when you handover the purchasing power to them. The vendors here all love children and will happily do business with your little one. You will love that transactions can take place in a small, clean, and easy to navigate environment with obligatory lime juice.
30 Seng Poh Rd, Singapore, 168898.
Stick Your Nose in a Book.
If you need a contrast to the hustle and bustle, mind nourishment awaits at Woods in the Books. In busy little Yong Siak Street, a haven of hand selected children's books will capture the imagination of your little one almost as much as the lovely hand-painted murals by owner Mike Foo. Let your child indulge in lovely titles while you investigate the arts and craft classes schedule.
Woods in the Books 3 Yong Siak St, Tiong Bahru, Singapore, 168642, p. 6222 9980.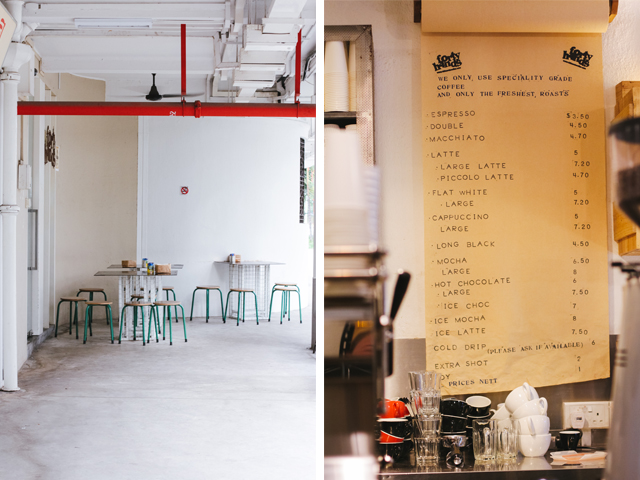 The mind is taken care of, but it's time to refuel the body.
Pop in to 40 Hands where you can grab a tasty sarnie for your adventurer and call up a caffeine injection for yourself. Be sure to survey the cookie counter too.
40Hands 78 Yong Siak St, Singapore, 163078, p. 6225 8545.
Shop for Mum.
Something sweet for Mums is in store now. Staying on Yong Siak Street, we think you've earned a little look in Nana and Bird for stylish garb, Strangelets, for quirky knick-knacks and Books Actually for interesting reading material. This is where that cookie comes in handy!
Go to the Community Centre.
Round off your visit with a peek at the Community Centre, where you can sometimes catch uncles slogging it out at Table Tennis. It's not glamorous but they're usually quite willing to let your little one play ball boy or girl.
Now it's probably time to circle back to the Mighty Roaring Train while your sleepy adventurer dream of their escapades. Tiong Bahru has a lot more treasure stashed in nooks and crannies, so be sure to return.