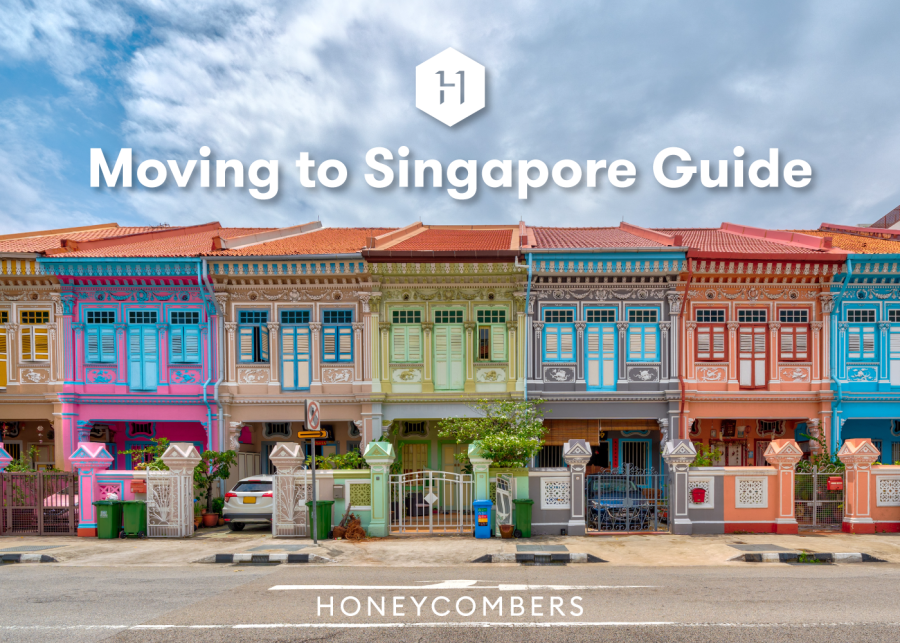 Here's our fabulous and FREE e-guide on everything you need to know about making the move and settling into expat family life in the Little Red Dot!
Whether you've recently made the big move to Singapore or are considering it, one thing is for sure – there's so much to think about! From picking the right school for the kids to finding a new pad for the family, and that's before we've started on doctors, banking and the endless list of admin tasks. So, where do you even begin? Well, luckily, the answer is easy: right here!
Expat e-book: Your complete guide to moving to Singapore
We know moving to a new place is a tough gig (quite a few of us have been there, done that, and got the t-shirt, too), so we've decided to put together this handy guide to help you get through the process effortlessly. We're covering everything – from all the essentials like how to set up a bank account and navigate your way around on the MRT to the fun stuff like the best playgrounds, dining options and classes to keep the kids entertained.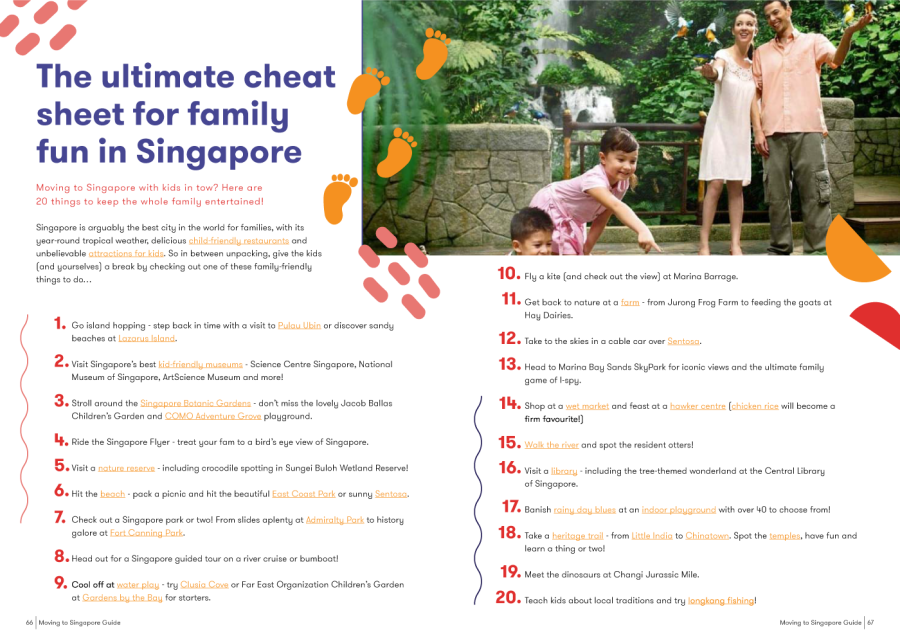 And let's be honest – keeping the kids entertained is priority number one when you're moving abroad with a million and one things on your plate. To save you the hassle of researching options, we've included the perfect go-to cheat sheet for guaranteed family fun in SG, so you can hit the ground running. Whether it's discovering dinosaurs at Changi Jurassic Mile or letting the kids loose at water play at Gardens by the Bay. Give yourself a break from unpacking and check out your awesome new home!
Feeling excited? All that's left for you to do is grab a coffee, sit back, and take a peek at this guide to see why living in the Garden City really is the best!
Good luck with your move!