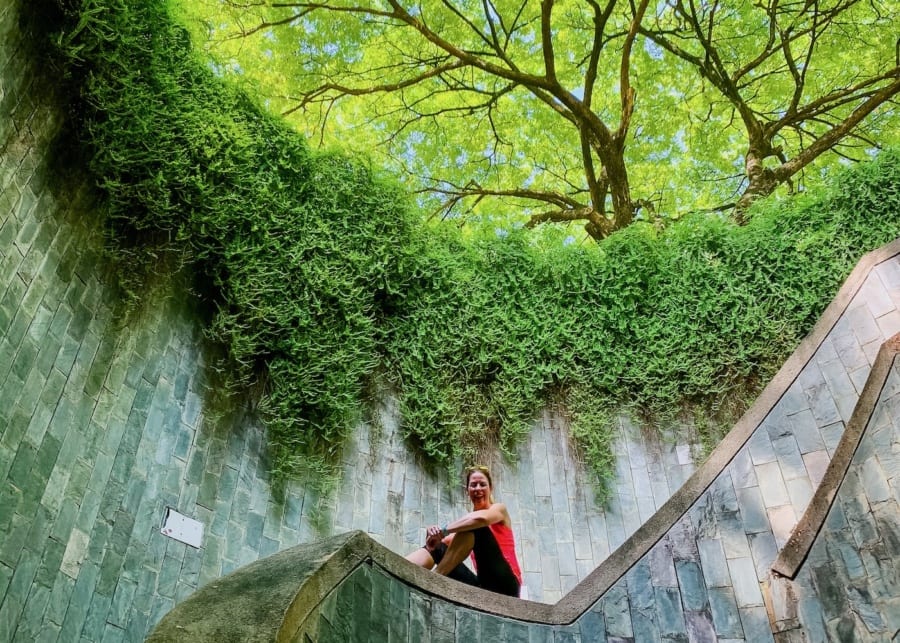 Moving to a new country is hard. Finding friends in a new city is even harder. But doing all that during a pandemic? Here's what it's like being the new girl in 2020.
We landed back in Singapore in February 2020, following a 10-day dream holiday to Japan. We'd skied the snow off the mountain in Niseko and spent a whirlwind three days in Tokyo exploring everything from Mount Fuji to Tokyo Disneyland. As a serial expat and travel writer, I'd been in my element. Little did I know, the world was in for a shock.
When we'd left Singapore just ten days earlier, there had been mutterings about a new virus originating in Wuhan. Like the rest of the world, at that point I paid little heed. Detached for the week in Japan, we watched videos of anxious people queueing, clutching at packets of disposable masks and huge bottles of hand sanitiser.
As a Singapore newbie, an outsider who had not lived through the trauma of SARS, it seemed a mild overreaction. How things changed in such a short time. The Singapore we returned to was a different place. The whole world was becoming a different place…
The expat life slump
Leaving Japan, I was excited to get back to the Little Red Dot, our newest home. We were exactly six months into my work assignment, and I was right on track. I've lived abroad for over a third of my life and moved house more than 20 times, so I knew what needed to be done. I'd thrown myself into our new expat life, the house was unpacked in mere days and I'd met loads of people. After years of hoping for a move to Southeast Asia, I'd ridden high on this 'new expat' honeymoon phase. But then came the slump that happens in any posting.
Suddenly I found myself absorbed in the day-to-day humdrum of school drop-offs, extra-curricular activities, grocery shopping and trying to stay fit. It's that slump phase where you've been away for long enough that you really start to miss the old friendships you had in the last place. You look around and realise there are no deep friendships here yet. Sure, there are some with potential, but these things take time…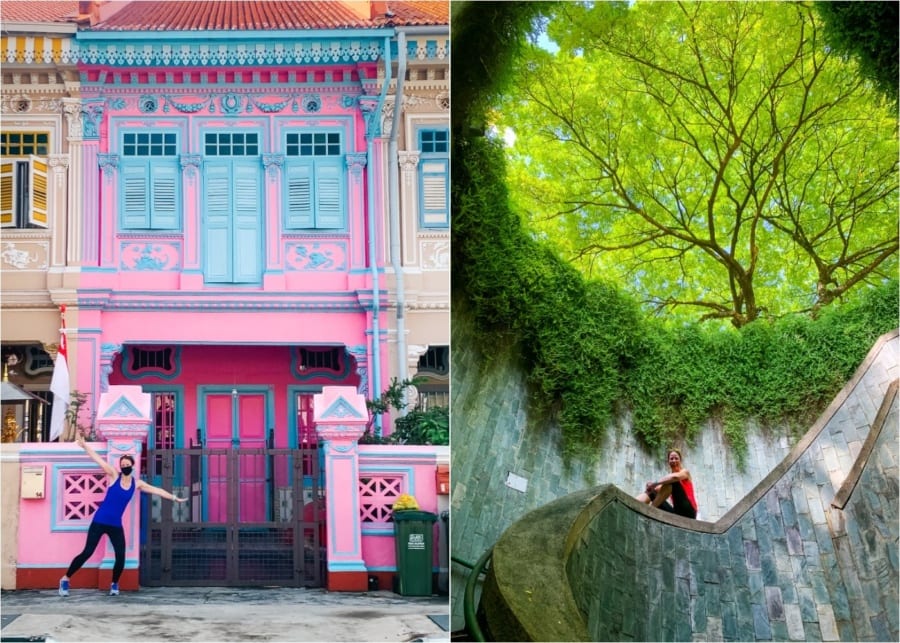 Hitting pause
The "honeymoon blues" typically pass once you start to settle into your new life and make more solid friendships. But Covid-19 has left me in a permanent state of pause, right in the midst of the expat slump phase. By this time in an assignment (14 months in), I would normally have a decent number of close friends who I could rely on and confide in. They would be people I knew I would stay in touch with beyond future moves and geographical divisions.
Don't get me wrong, I'm by no means in a bad position. I know people who moved just days before the world shut down. They were stranded in temporary accommodation, unable to move, and couldn't even get out to meet people on the coffee morning circuit. Others have arrived during Phase 2, and I know it has to be a thousand times harder to meet people with the current restrictions in place.
All things considered, I'm one of the lucky ones. I'd met a great group of people before the Circuit Breaker, and throughout lockdown, my new friendships developed via WhatsApp messages and Zoom happy hours. But this has still been one of the hardest moves I've made friendship-wise. Covid-19 has meant that five close friends left within five months of each other. I feel like I'm starting all over again already.
The lessons I've learnt as 'the new girl'
To quote my Texan friends, this ain't my first rodeo. When you move as much I do, you pick up a trick or two about making new friends, even in a pandemic.
Effort. Establishing a good network takes time and hard work, but the effort pays off. The old saying of "you get out what you put in" could not be more true. You won't regret investing heavily in friends who make your life better for being in it.
Trust your instincts. A good friendship is worth its weight in gold. If there's a person with the potential to be your new bestie, get their phone number and suggest meeting up. Equally, if you run into negative people, run away. Fast. They'll drag you down.
Technology. Leveraging technology and social media, in the middle of a global pandemic, has probably been the expat's greatest win. Finding friends through social media, getting WhatsApp introductions from friends of friends and connecting with people over video calls was a lifesaver to many during the Circuit Breaker, and continues to be for bigger groups.
Common ground. Small talk at coffee mornings is a great way to kill a potential friendship. Targeting your favourite activities means you've got a greater chance of meeting like-minded people and gives you something else to do other than wishing it was possible to hide behind a cup and saucer.
Patience. Great friendships take time to cultivate, but it's totally worth it. I've made some of my best friends all because we decided to live somewhere completely different.
COVID-19 has changed many things, for everyone. Being the new girl in Singapore in a pandemic has certainly had its challenges. But if I've learnt anything, it's that, pandemic or no pandemic, expat life passes too quickly to let great opportunities to meet people and explore slip through your hands.
Words by Emma
Emma is a British travel expert and long-time expat living in Singapore (her tenth city) with her family of four. She's passionate about sustainable travel, responsible tourism, family travel, and empowering expat women. She's the mastermind behind the travel and expat blog Wanderlust and Wet Wipes. Her most popular posts range from An Open Letter to the New Expat Woman to The Best Secret Islands In Southeast Asia With Kids. You can follow her on Facebook, Instagram and Twitter.