Stay healthy and boost your kids and family's immunity with these wellness tips.
During last year's circuit breaker, we completed 30-day challenges and have become baking and homeschooling experts. But while we're hopeful about certain restrictions being lifted by next month, it's imperative to make sure that we're still keeping the family healthy. Thankfully, we've got some tips that'll help you boost the kids' immunity and keep those germs at bay. Read on…
Tips on boosting your family's immunity
1. Blend this immune booster juice
A glass of juice is an easy-peasy way to get your kids to eat their veggies and fruits – it's chock full of ingredients and tastes great, too. We love this easy immune-booster recipe by The Wanderlust Kitchen. It's tangy and sweet with grapefruit, mango and carrots and includes a little ginger, cayenne pepper and turmeric for their anti-inflammatory properties.
2. Sweat it out
Exercise is another great way to boost your kids' immunity. Working out has never been more important, especially during this pandemic! In fact, the latest findings in science have proven that a daily dose of exercise can fight off germs… under social distancing measures and good hygiene practices, of course.
Need some workout ideas, or want to start a 30-day workout challenge? We've got you covered.
3. Don't forget to take your vitamins
It's important for the littlies to get their essential vitamins and minerals to aid in their development and to boost their immune system. But if you're worried the kids aren't getting these essential nutrients through their diet, you could consider supplementing their diet with some gummy vitamins. There are various options available, depending on what your little one needs.
We love Olly's Kids Multi + Omega 3 vitamins. Plus, they have a boost of DHA to support the little one's brain development. Our other go-tos? Scott's DHA gummies, which provide the nutrients from fish oil without the smell or taste. Or, try Youguth Probiotics for the kids! It improves the kids' immunity by introducing healthy bacteria into their gut and boosts the little one's defences to keep infections at bay. Plus, it comes in powder stick form – easy-peasy for the kids to take! No complaints there.
4. Snack healthy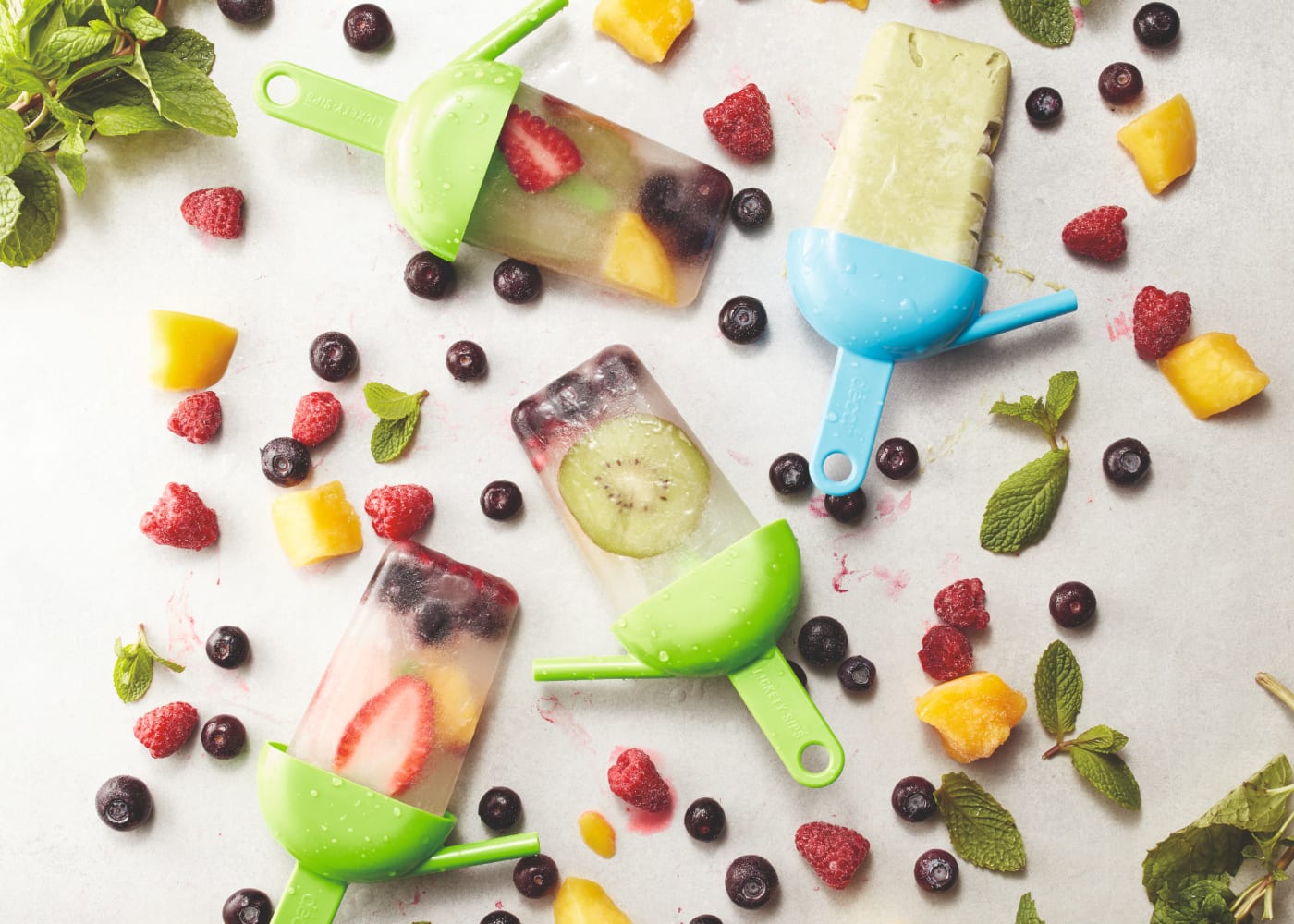 It's easy to reach for a small bag of chips or some baked treats for a mid-day snack when the kids are hungry. To that, we say opt for healthy, smart snacks instead to help boost their immunity. Try putting some yoghurt in the freezer for a cool sweet treat to have on a hot day – it's just like a frozen popsicle or ice cream, but has probiotics that are great for the little one's gut. Just remember to pick the low-sugar or no-added sugar option, because we all know what happens when kids eat a ton of sugar…
Other healthy snacks include walnuts, almonds and a dizzying array of fruits and veggies. Need more recommendations? Super Healthy Kids has a list of other immunity-boosting foods and recipes that are worth checking out.
5. And most importantly, get some sleep
It's easy to forgo sleep when we're surrounded by the blue light from our technology around us… especially when we're all so dependent on our phones, laptops and tablets to educate and entertain during these crazy times. Science has shown time and time again that lack of sleep affects our body's ability to fight off germs. So, in order to boost your littlies' immunity, it's important to get quality sleep at night. And thankfully, there are apps and devices to help us monitor our kiddos' screen time, too.
One sure-fire way to get the young 'uns down for a nap or for bed is with a good storybook! Need to up your storytelling game? We've got pro storytelling tips from an expert! Or, if you're busy with other tasks at hand or have an older kid, podcasts and soothing, calming music are also a great way to lull them to bed.
Stay healthy, folks!
Top image: The Wanderlust Kitchen