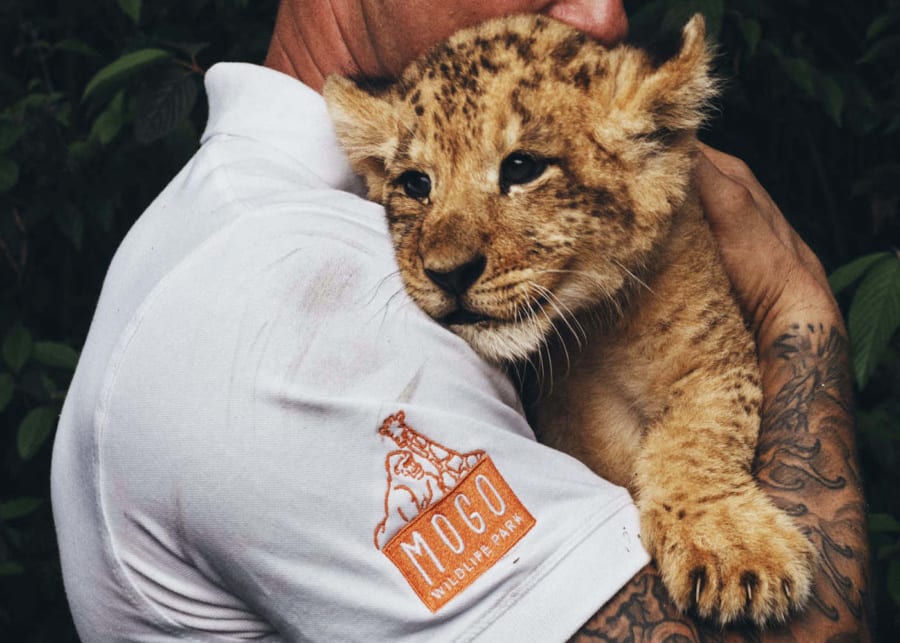 Critters so adorable they'll make your heart hurt...
We've said it before and we'll say it again: Covid-19 can do one and so can the first half of 2020. But since there's nothing we can do about it – except work on our baking skills, try out a 30-day challenge or pick up running – we might as well spend our time looking at some cute animals. There's just something about looking at cute animals that makes us feel all warm and fuzzy. It's definitely a nice respite from all the anxiety we've been feeling lately! So round up the kids and check out these adorable animals having an awesome time during the pandemic. You're welcome.
These African penguins taking "leg day" to the next level
Our African penguins have taken to their walks so well that their keepers think they would love to explore new areas in our parks. To help them go further in their little adventures, their exhibit has been transformed into an obstacle course, helping them build leg strength! #TheGreatIndoorsWRS

Posted by Wildlife Reserves Singapore on Tuesday, April 28, 2020
While we're all happy about skipping our leg days right now, these African penguins from the Singapore Zoo have still been working on their leg strength. And they'll need it, especially after their daily walks around the zoo now that it's been closed because of Covid-19. To help them go further in their little adventures, their exhibit has been transformed into an obstacle course. Cuteness!
These kittens taking a field trip to the Georgia Aquarium
Kittens Visit the Georgia Aquarium!

After our puppies got to visit the Georgia Aquarium last week, we couldn't resist taking our kittens on a field trip too! They couldn't get enough of the beautiful Tropical Diver exhibit, and loooooved the jellies! We hope their adorable adventure puts a smile on your face.During this time, it's critical that you keep you and your pet safe:♥️ If you become ill and can still properly care for your pet, the best solution is keeping your pet in your home with you. ♥️ Individuals who come in contact with, or contract, COVID-19 should avoid additional contact with other people and pets.♥️ Be sure your pet is prepared and ensure you have multiple caregiver options for your pet in case you become unable to care for your pet.♥️ Keep updated with the most recent CDC guidelines and find more information on our website at atlantahumane.org/covid-19-resources

Posted by Atlanta Humane Society on Sunday, April 5, 2020
Although we've got enough cat videos bookmarked to last us for a few months, we can't say no to another one. These lucky kittens got to go on a field trip to the Georgia Aquarium. Yep, it's nice having a big, empty aquarium to yourselves (thank you, Covid-19). As you can see, these cuties couldn't get enough of the Tropical Diver exhibit – adorbs!
This mother and daughter duo at Capella Singapore
If you've visited or stayed over at Capella Singapore, then you've probably seen its famous peacocks roaming around the grounds. With less human traffic around these days, the Capella team has recently spotted a mother peacock with her chicks! Want to see them IRL? Head over to Capella Singapore after the Covid-19 circuit breaker. We hear that if you hang out by the pool or The Knolls, you'll probably spot the peacocks!
This newborn cutie from Mogo Wildlife Park
Born during the January 2020 bushfires, the little lion cub cutie was named Phoenix to symbolise the recovery that Mogo Wildlife Park and the South Coast communities focused on after the fires. We hear his favourite toy is a soccer ball and you can watch him play here or through the park's virtual zoo experience.
These wild dogs from Singita, South Africa
Once widespread, wild dogs are now an endangered species in Africa and sightings are incredibly rare. But guess what – over the last few weeks, Singita in South Africa has had two packs move through their Sabi Sand reserve! Unfortunately, ecotourism has taken a hit because of Covid-19, which is creating a devastating ripple effect on conservation efforts in Africa. Here's how you can help stop illegal hunting and contribute.
This little cutie at the Mystic Aquarium
Tegu's REXellent Adventures continue with an enrichment trip to the Arctic Coast habitat where Rex finds himself eye-to-eye with none other than Juno.

Posted by Mystic Aquarium on Tuesday, May 5, 2020
Although we aren't happy that all our fave zoos and aquariums are closed because of the Covid-19 pandemic, we're loving all these cross-animal interactions. Check out this Tegu lizard saying hi to Juno the Beluga whale!
While this global catastrophe has forced us all indoors, we're happy to know that cute animals are living it up. It's a blast for the animals, it seems, and it's definitely a blast for us, as humans, to watch cute animals are having the time of their lives. Here's to more positivity during these crazy times – we (and obviously not the animals) definitely need it!