Need a way to reduce your little one's screen time, but keep them entertained and learning? Turn to these podcasts for kids!
Here at HoneyKids, we love listening to podcasts when we're on road trips, walks, runs or even before bedtime (Crime Junkie, anyone?). What we love about podcasts? They allow us to learn how other mums deal with the same parenting issues as we do, plus they're darn entertaining. And they don't require us to stare at a screen, which is handy when we've got million-and-one things to do online already! What about the littlies? Turns out, there are tons of podcasts for kids to explore, too. Not only are these podcasts fun, they're also educational and will keep your little ones occupied for hours away from a screen, leaving you free to check off your to-do list. Here are some of our favourite podcasts for kids – read on below…
If your kids like to read, they'll love Book Club for Kids
Hosted by radio journalist Kitty Felde, Book Club for Kids is a great way to get the young 'uns thinking critically about their favourite reads and for them to discover different genres of books. Listen as middle-school kids share their thoughts on a book's theme and their favourite characters, and get a chance to listen to an interview by the author, too. It's every book lover's dream and a fantastic way to get the young 'uns passionate about reading.
Listening time: 20 minutes
History buffs, you'll want to listen to The Past and the Curious
If you're looking for a Drunk History-esque type of podcast for kids sans booze, pop on The Past and the Curious for a little bit of humour, a little bit of fun and a ton of history facts that'll keep your little ones entertained. Though it's for kids, we bet parents will find it equally interesting, too.
Listening time: 30 minutes
Got a maestro in the house? Listen to Noodle Loaf
Brought to you by a music-education specialist and his two kids, Noodle Loaf is a quirky, fun and engaging podcast for kids that teaches them the fundamentals of music. Learn about rhythm, pattern recognition, pitch matching and other skills to help your little one understand music in an easy and entertaining way.
Listening time: 10 minutes
Does your kid have a ton of questions? Pop on But Why: A Podcast for Curious Kids
Ever find yourself answering your kids' questions on a daily basis with no end in sight? If so, you'll want to check out National Public Radio (NPR)'s But Why: A Podcast for Curious Kids. Listen in as kids ask all sorts of questions from nature to baking and more. Psst, you can even get the little ones to record a question and send it in to the show, too!
Listening time: Varying, from 15 minutes to 40 minutes
Let the kids explore their creative side while listening to Audioplay
We're always looking for ways for our kids to explore their creativity, whether it's hands-on with arts and crafts, or physically with performing arts. Well, if you're looking for a podcast that lets the kids work on their creative skills, check out Audioplay! Each episode is action-packed and also lets the kids build their skills in empathy and teamwork. Psst, the app is available on the App Store now, so get playing!
Listening time: 15 minutes
Looking to go on an adventure? Check out The Two Princes
Follow the story of two heroes – Prince Rupert of the West and Prince Amir of the East – as they tackle a mysterious curse in a bid to save their own realms in the fantasy action podcast, The Two Princes. Psst, this popular podcast also features the voices of many well-known actors such as Noah Galvin (Booksmart, Dear Evan Hansen), Christine Baranski (The Good Wife, Chicago, Mamma Mia!), Samira Wiley (Orange Is the New Black, The Handmaid's Tale) and more. The podcast might be getting an animated special in the future, too – so you know it's good.
Listening time: 25 minutes
For a quick lesson in ethics, tune in to Short and Curly
We never thought learning about ethics and philosophy could be so entertaining until we watched NBC's The Good Place… and that's for us, adults. Kids, on the other hand, might prefer something more bite-sized like the podcast episodes from Short and Curly. This fun-filled, fast-paced ethics podcast for kids asks questions that'll really get them thinking, and features famous celebrities and athletes along the way, too.
Listening time: Varying, from 10 minutes to 30 minutes
Listen to some bedtime stories with Story Time
Are the kids tired of reading the same books over and over again? Well, get the little ones comfy under the duvet and snuggle up with a bedtime story from the folks at Story Time! This podcast is perfect to lull the littlies to bed with stories to keep them engaged before they drift off to dreamland.
Listening time: 20 minutes
Mystery fans will love The Unexplained Disappearance of Mars Patel
Need a new mystery story while waiting for the next season of Stranger Things to drop? Listen to this Peabody award-winning seralised mystery podcast for kids that's performed… by actual kids! Find out what happens when three adventurous friends set out on a journey to search for their two missing friends in space.
Listening time: Varying, from 10 minutes to 30 minutes
The best headphones for the job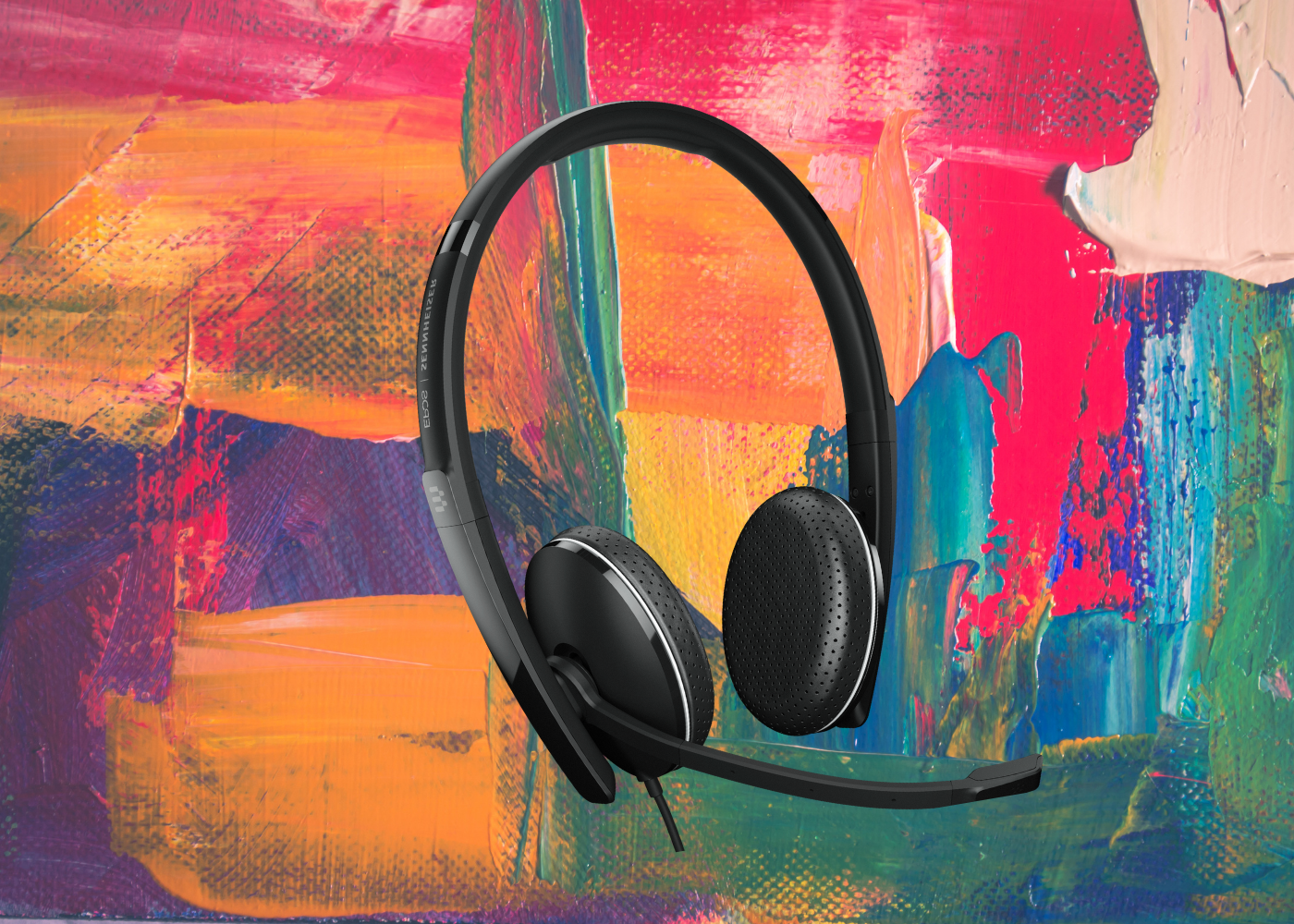 Looking for headphones that'll suit your kids learning AND podcast-listening needs? We love the EPOS ADAPT 165 USB II. It's a stylish, comfortable headset designed for the demands of today's WFH situations with superior stereo sound. The best part? It's plug and play — perfect for when the kids are studying or relaxing after a long day of school with a good podcast.

EPOS is offering a fab promo on  headsets! Save on the ADAPT 165T USB II, now available at a very reasonable $99 (usual price $126). Simply use the promo code: EPOSHKA165, valid til 30 June!
Happy listening!