Photography: Freepik
Podcasts: they fill the gaping hole that being unable to a read book uninterrupted has left behind. Squeeze one in when you get 15 minutes in the car solo, or while you're prepping dinner...
Maybe, like us, you're in the thick of parenting babies and toddlers in Singapore, with two kids under two. Or maybe you just need a friendly, funny voice to keep you company in those long, lonely days of parenthood on top of your go-to Facebook mum support groups. You are not alone, and we know only too well that parenting can be hard and fun all at once (after all, life is never the same after kids.)
But, let us introduce you to the wonderful world of podcasts: listening to a good rant, thought-provoking talk, or gripping current issue makes us feel as though we've got a finger on the pulse – and it's all accessible to us for free by way of the fabulous little podcast app on our phone. Not sure where to start on your podcasting journey, or feeling bored with your current playlist? We've got your back, parents of Singapore. Sneak a moment to yourself and plug into any one of these best podcasts for parents. Warning: it's super addictive!
The best podcasts for parents in Singapore
1. Growing Pains – our podcast returns for the third season!

Our HoneyKids podcast, Growing Pains, is back for a third season! Hosted by our very own Ange Neo, we cover all the topics you've been asking us about and chat with some of the most interesting and thoughtful parents on our radar. This season, we tackle sex and sexuality education, eco-anxiety, modern fathers, and more. Get listening now!
2. Good Inside
Parenting is no walk in the park, and clinical psychologist Dr Becky Kennedy knows this. The mum of three has made it a mission to get parents to rethink how they're raising their children – and thus, Good Inside is born. This weekly podcast tackles tough parenting questions and delivers actionable guidance, all in short episodes. Honestly? This is our top pick.
3. The Daily Dad
Here's a refreshing parenting podcast to keep an ear out for. The Daily Dad offers daily episodes that aim to help dads and father figures find the wisdom, inner strength, and humour to be good parents. Most episodes are less than five minutes and are ideal to listen to before the start of each day. Long-form episodes are released every week too.
4. The Mom Hour
This podcast has been around since 2015, so if you're planning to binge this, you have a lot to catch up on! Hosts Meagan and Sarah, who have eight kids between them, know all too well the ins and outs of parenting. And they're here to remind you that everything is going to be okay. If the number of episodes is too overwhelming, the two have listed down their favourite episodes that you can start with. So grab a drink, make yourself comfortable, and tune in to The Mom Hour.
5. I Don't Know How She Does It
Hosted by the ever witty yet warm mums of the Mamamia network, this is a podcast where Australia's best-known working mums are asked: "How do you do it?" It's refreshing to hear seriously accomplished women still have to work hard at the same everyday struggles as the rest of us. We're intrigued listening to how other families manage the juggle of work, home, kids, social life, and still stay sane.
6. Feed Play Love
For refreshing, no-nonsense, bite-sized content (around six to 30 mins), plug into Australian podcast Feed Play Love. The team, including host Shevonne Hunt and nurse Chris Minogue, interview parenting experts and cover a wide spectrum of parenting issues, health and relationships. From practical discussions on travelling with kids and how to get dinner on the table fast to thorny issues like how to talk to your kids about body image, this podcast really has it all. The parenting panels offer a good range of points of view. And we love the awesome music section with carefully curated music to modulate all moods in your house. And did we mention the guided meditation and positive parenting?
7. Hello, Bump
We love this podcast dedicated to – you guessed it – pregnancy and all the highs and lows that go along with it. Experienced mum Bec Judd (mum of four, TV presenter and model) and curious non-mum Monique Bowley (newlywed, writer and podcaster) are a great team not least because of their polar experiences. The format takes you through the pregnancy journey month by month to birth and six weeks beyond. It covers the good bits, the not-so-brilliant parts and everything in between with honesty and humour. And they have a good team of guest doctors and experts to draw on for the tricky stuff. Cute graphic too.
8. The Longest Shortest Time
This is the podcast to listen to when you're in the mood for a thought-provoking discussion on a diverse range of gritty parenthood topics. Hosted by brilliant This American Life contributor and author Hillary Frank, you'll be drawn in by her compassionate, non-judgemental, and no-holds-barred honesty. Self-described as a 'parenting show for everyone', it truly is. One episode entitled 'The Parents' Guide to Doing it' was co-hosted by a gay adoptive father, and completely re-adjusted our views on the whole sex after baby issue. Riveting narratives await you.
9. This Glorious Mess
Andrew Daddo (broadcaster, author of children's books and father of three) and Holly Wainwright (editor, writer and mum of two) are gripping hosts of this aptly named parenting podcast. It's interesting to have the differing perspectives on parenting from a father and a mother, and from a parent of toddlers and one of teens. This Glorious Mess tackles the full gamut of parenting issues from birth to puberty and beyond (we just listened to a great episode on sexting, chore wars and gender-neutral babies). It's frank, funny and at times inspiring. All in all, it's highly entertaining.
10. Scummy Mummies
There's a lot to love about the humorous banter of two British stand-up comic mums Ellie Gibson and Helen Thorn. In a nutshell, these instantly likeable ladies don't profess to have the answers to any parenting issues, and they don't pretend to be doing everything (or indeed anything) right with this whole parenting palaver. They'll make you laugh out loud as they admit to wetting their pants when sneezing, and to regularly letting their kids scoff a pack of sweets while watching TV. It's lighthearted, always funny, and features regular hilarious segments such as 'What's on our clothes this week', and 'Lies and bribes'. This podcast will make you feel like a super parent.
11. Unruffled (Respectful Parenting: Janet Lansbury)
If you have small children that are pushing your buttons with their tantrums and crazy behaviour, Janet Lansbury's Unruffled podcast is for you. She's well placed to offer advice given she's a parenting expert and author of best-selling books No Bad Kids and Elevating Childcare: A Guide to Respectful Parenting. We're always looking for ways to bring some mindfulness into our parenting. Her voice is zen and her approach even more so, and we like that she addresses very specific situations like how to respond if your child hits in the playground, or what to do if your toddler has a meltdown over which cup they drink from. Her practical advice is so good that she makes you feel you can deal with these ordinarily hair-tearing situations without tears. We can do this!
12. Spawned
Hosted by firm friends and mums Kristen Chase and Liz Gumbinner (of www.coolmompicks.com), Spawned is an upbeat, fun podcast about parenting, pop culture and life. They discuss issues we all do as parents like gendered toys, body image (and the release of the 'curvy' Barbie), the importance of music for kids, and tips for new parents (from veterans). Big thumbs up that you will never feel judged on your parenting decisions, as these gals are just so easygoing and open-minded. It's kind of US-centric (where it has a cult following), but we can handle that.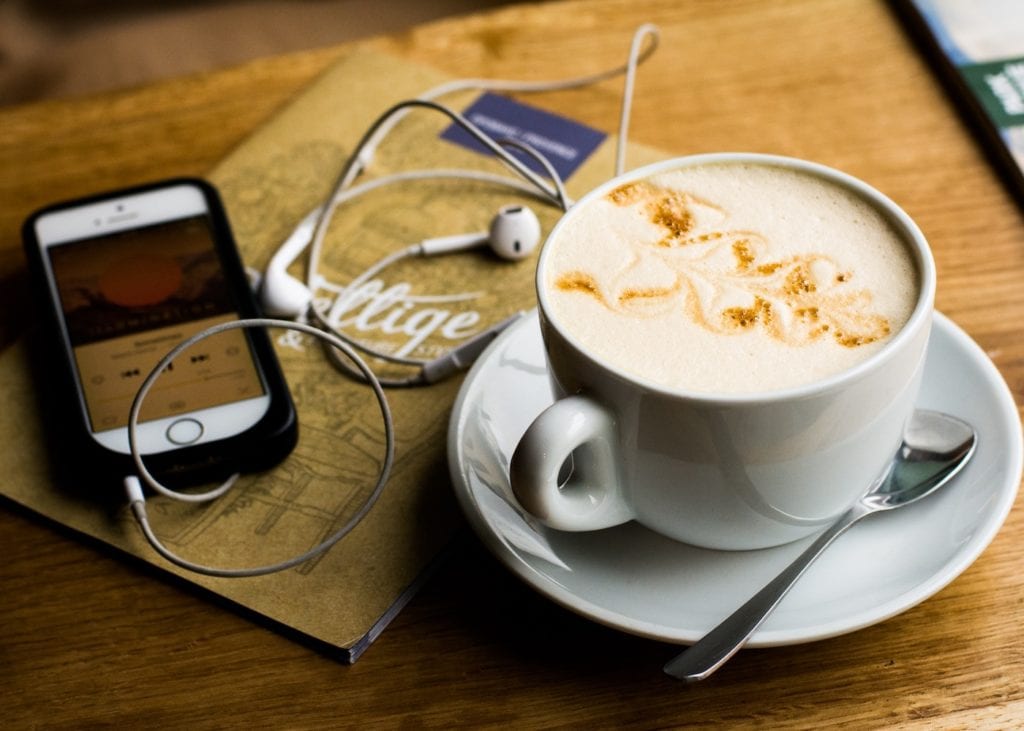 13. Mom and Dad Are Fighting
This podcast is hosted by Jamilah Lemieux, Dan Kois, and Elizabeth Newcamp. The tone is definitely more sophisticated and harder-hitting than some of the other podcasts listed here (and is at times explicit, so not one to listen to in the car with the kids). Of particular note is the 'triumphs and fails' segment during which the hosts offer honest commentary on what has and has not worked for them lately with their kids. Yes, we all get overwhelmed sometimes, and that is totally okay. Good stuff happens too! Impressive guest line-ups.
14. The New Normal
Emma Clark Gratton and Tess McCabe are two Melbourne-based creative mums passionate about figuring out how to successfully balance work, parenting, and life. Whether by design or by accident, it feels like you're dialling into a group of girlfriends chatting over a cup of tea. The New Normal is relaxed and light-hearted, touching on issues we all care about such as keeping your relationship alive, how to dress post-pregnancy, disciplining your kids, fertility, and child care.
15. Happy Mum Happy Baby
English author Giovanna Fletcher (yep – she is married to a McFly!) wrote a book called Happy Mum Happy Baby, and a podcast with the same name was born in 2017. She sits down with a celebrity or public figure each episode and discusses parenting with them: the good, the bad and the ugly. The accounts are hilariously honest while some are poignant as they discuss fertility struggles, miscarriages and mental health.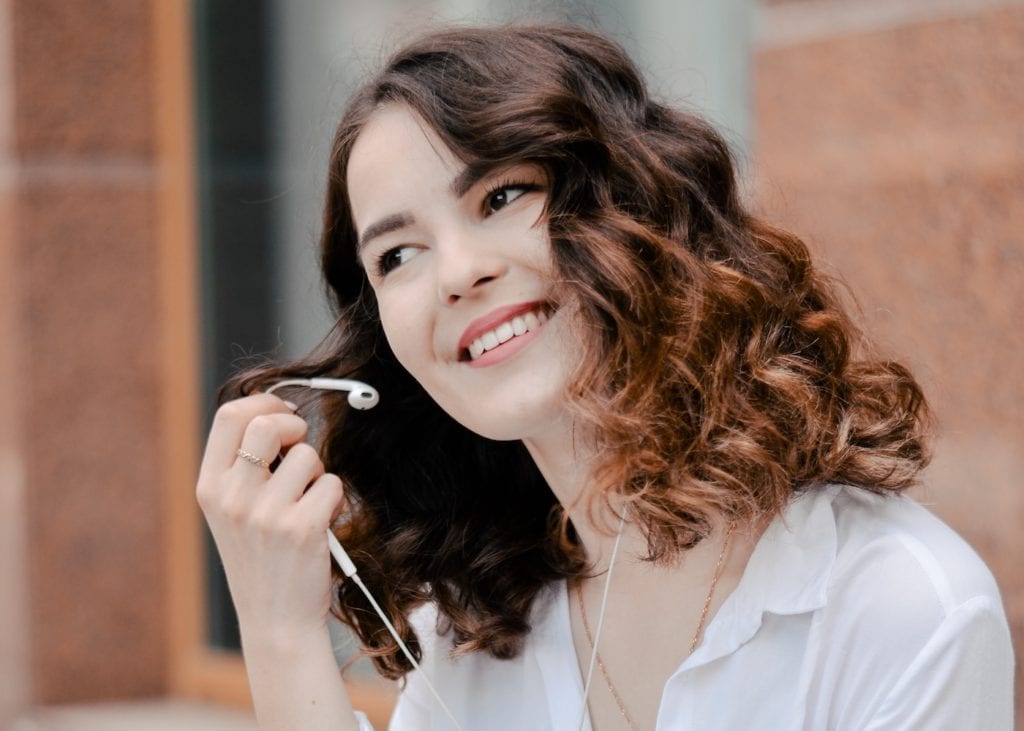 16. First Class Fatherhood
For the dads who are into podcasts, this one's specifically for you. Father of four Alec Lace launched this podcast in 2018; in the show, he dishes on modern fatherhood and the meaning of being a dad in modern society. In some episodes, Alec interviews high-profile fathers like Tony Hawks, Dean Cain, and Tom Brady. Plus, he does this all while still maintaining his full-time job on top of being an Uber driver on the weekends. What a super dad!
17. Talking to Teens
Do you have teenagers in the house? This show might be useful for you then. Talking to Teens is an insightful podcast that touches on topics that are relevant and may help you relate better with your teenage kids. We appreciate how detailed and meticulously research each episode is, plus the advice shared by guests have proven to be useful. As one reviewer says, "Forewarned is forearmed." Bookmark this one to prepare yourself for those tiresome teenage years!
18. Zen Parenting
Parenting is tough work, and there'll be plenty of times when we would inadvertently lose our cool. If you need tips on managing your emotions, have this parenting podcast saved on your list. Husband-and-wife hosting duo Cathy Cassani Adams and Todd Adams provide both spiritual (Cathy) and pragmatic (Todd) approaches to parenting and working around emotions and logic. Listeners will hopefully be able to learn how to raise happy kids while remaining zen.
More addictive (non-parenting) podcasts for your listening pleasure
1. Good Business

If you're a parent looking to make a difference or simply fancy being inspired by those who are, then the Good Business podcast is where it's at. This weekly podcast gives you insight into a world of businesses trying to do their bit. And you'll be happy to know that a fair few parents are featured on the podcast too.
2. A Brief Case
The true crime genre has gotten big over the last few years, which includes podcasts that centre on unsolved (and solved) crime cases that have gripped the world. A Brief Case is a Singapore-based true crime podcast that dives into cryptic cases and cold-blooded criminals across Asia. Each episode runs for about 20 minutes – hence "a brief case", very clever – and will leave you bingeing for more.
3. Ghost Maps
If you get a kick out of ghost stories, then this podcast should be right up your alley. Ghost Maps follows a mysterious narrator "interviewing" people who have had supernatural encounters, both in Singapore and around Southeast Asia. We love how atmospheric each episode is, especially when listening to them at night.
4. SG Explained
There are so many things about Singapore that one still does not know. That's why hosts Rohit and Elliot started this podcast: to find out how this little red dot is what it is. The two explore in great detail the institutions, histories, and events that have taken place in Singapore. The show also covers 'sensitive' topics only locals will know, such as the whole CPF scheme and Section 377A. These are lessons about this country not covered in textbooks!
5. S-Town
From the powerhouse teams that gave us Serial and This American Life, and hosted by journalist Brian Reed, this podcast is perfect for binge-listeners like us. It's a little slow to start, but stick with it and you'll be rewarded with a dark story about a small town in deep Alabama. Think bitter feuds, hidden treasure and murder. Oh, and then someone else turns up dead. It's hard to resist.
6. Serial
An oldie but a goodie, this gripping 12-part podcast follows investigative journalist Sarah Koenig's journey as she revisits the conviction of 17-year-old Adnan Syed for the murder of his high school ex-girlfriend Hae Min Lee (after 15 years in prison). Everyone we've spoken to raves about this whodunnit podcast that deftly questions the veracity of cell-phone evidence, the witness testimony of the shady Jay, and tackles issues of race and religion. Spoiler alert: the fact that a judge ordered a new trial for Adnan gives you a good indication of how compelling this podcast is.
7. My Dad Wrote a Porno
If you need a good giggle, subscribe to My Dad Wrote a Porno. Not at all as sordid as it sounds, this irreverent podcast sees BBC Radio presenter Jamie Morton invite his two best mates, James and Alice, along to dissect his dad's attempt at writing an erotic novel. The three mates read a chapter of the dirty book each episode – there are some totally hilarious discussions that will have you laughing out loud. Obviously this one's not child-friendly, so it's one to save for solo car trips or train rides into the office.
8. Armchair Expert
Some of us are a little bit obsessed with celebrities in the office, and we can't help getting sucked into Dax Shepard's Armchair Expert. He isn't just a pretty face: Shepard has a degree in anthropology! He interviews mostly celebrities each episode and discusses the unusual parts of their lives and their rise in Hollywood. At the end of the show, his co-host fact checks everything that was discussed to ensure its accuracy.
9. Anna Faris is Unqualified
This comedy actor's podcast also consists of interviews with celebrities and cultural figures. There are also skits interjected during the interviews, with Anna playing a host of comical characters. In the later duration of each episode, she takes phone calls from listeners asking for relationship and other advice.
And, if you feel like listening to something intellectual or want to learn something new, these podcasts are our top picks: