Photography: Brenda Godinez via Unsplash
Nothing says thirst-quencher more than an ice-cold smoothie, so here are our favourite juice bars and smoothie places in Singapore!
Is there anything more refreshing than a fresh juice with loads of ice? We love the fact that the kids go crazy for a juice or smoothie and that you can even sneak in some cheeky veggies without them noticing. Winning! Whilst we mostly give the kids water, every so often we'll treat them to a fresh juice or smoothie, so we've rounded up some of our favourite juice and smoothie shops across Singapore. And remember, if possible, seek out vendors that will serve your juice in a reusable or recyclable cup… say no to plastic lids and BYO straw!
The best smoothies and juice bars in Singapore
1. Project Acai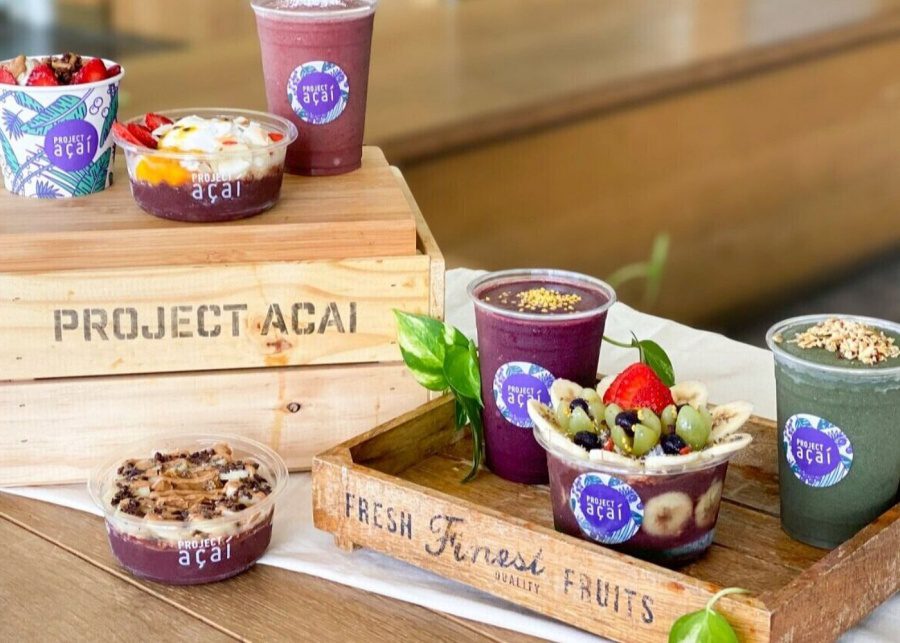 These folks get the award for most imaginative smoothies. Almost like a meal in a glass, Project Acai has flavours like Where My Chocolate Abs (organic acai, banana, chocolate oat milk, peanut butter, topped with raw cacao nibs) and Beach Body To-Go (organic acai, pineapple, strawberries, coconut water, and a dash of coconut milk, topped with coconut shavings). Project Acai also serves up yummy acai bowls too.
Project Acai, various locations across Singapore
2. Mission Juice
Using only quality ingredients, Mission Juice is cold-pressed, meaning it has the highest nutritional benefits and retains its natural flavour, vitamins, and enzymes. Located in edgy Tanjong Pagar, it's worth a trip into its store to pick up a fresh juice, or you can have it delivered island-wide for $15. Flavours include Simply Seeds (green apple, cucumber, lime, and chia seeds) and Mean Green (celery, spinach, kale, green pepper, cucumber, and green apple). We also love its Cinnamon Nut Milk (almonds, banana, cinnamon, and a shot of honey).
Mission Juice, Icon Village, 12 Gopeng Street #01-29, Singapore 078877
3. Kith Cafe
If you'd prefer a coffee while the kids sip on their juice or smoothie – or if you're also hungry for some great cafe grub – head to Kith Cafe. With combos like watermelon, orange, and green apple, and celery, cucumber, ginger, and lemon, you won't feel guilty after a visit to Kith. We love the fact that it has loads of outlets across Singapore, some of which are open as early as 6.30am!
Kith, multiple locations around Singapore
4. New Zealand Natural
The Kiwis sure do know how to make a good smoothie! New Zealand Natural not only serves up magnificent ice cream and froyo, but it makes delish, creamy smoothies, packed with frozen yoghurt or sorbet and fresh fruits including strawberry, passionfruit, and blueberries. And if you've got a craving for a milkshake, try New Zealand Natural's thickshake – it's got about three times as much ice cream in it as a regular milkshake!
New Zealand Natural, outlets in Great World and Parkway Parade
5. Joe & the Juice
Just as its name suggests, Joe & the Juice is all about coffee and juice. Walk into one of its three stores and you'll see a hefty juice menu, with tasty juice combos such as Iron Man (apple, strawberries, and kiwi) and Prince of Green (cucumber, lemon, and pineapple). You can even sip your juice and watch the world (err, working people) go by.
Joe & the Juice, Guoco Tower, 7 Wallich Street #01-07, Singapore 078881
6. Poke Theory
This place may be well-known for it delicious poke bowls, but take a look at its menu again and you'll spot smoothie bowls too! These colourful sweet treats are filled with banana, pink dragonfruit, blueberries, kiwi, and goji berry, AKA making them totally guilt-free. You're basically having a complete meal when you eat here, and the kiddos will thank you for bringing them along too!
Poke Theory, several locations across Singapore
7. Boost Juice Bars
The colourful, enticing decor of Boost Juice Bars makes them hard to miss. In addition to healthy juices, we are huge fans of Boost's yummy range of smoothies, like Strawberry Squeeze (banana, strawberry, apple juice and strawberry yoghurt) and Caribbean Green (mango, mango nectar, banana, passionfruit, spinach, coconut milk and coconut water). You can also add 'boosters' including wheatgrass or protein to your juice or smoothie. We love the sheer variety on offer here – there's something to suit everyone and you're sure to find one close by.
Boost Juice Bars, locations include Holland Village, Great World, and ION Orchard
8. Haakon
Haakon is one of our team's go-to lunch places, and not just because it's right by our office! The acai bowls are made from superfoods and whole fruits that can help stabilise and maintain your blood sugar levels. They also fill you up with energy and they taste incredible too! Looking for something to takeaway? Haakon also serves up super smoothies and fresh fruit juices.
Haakon, located at Somerset, Holland Village, Raffles Place, and Tanjong Katong
9. Afterglow
Just one sip of the juice here and you can bet you'll leave with a nice afterglow! This plant-based spot serves up some of the best cold-pressed juices around. Go for the Green (apple, bok choy, green pepper, and spirulina) or Red (beetroot, apple, cucumber, and chia seeds) and slurp down those vitamins. Dessert? Try an acai bowl topped with a cashew cracker! And psst, pair your juice or smoothie with a Smoke Stacked Burger or the Tom Yum Noodles!
Afterglow, 24 Keong Saik Road, Singapore 089131
10. The Social Space
We love everything that this business stands for: encouraging folks to be more socially conscious in their daily lives. Amazing! Apart from getting our nails done and doing a bit of shopping, one can also enjoy a smoothie bowl here. The Tropicana definitely lives up to its name, with generous servings of mango, pineapple, and banana. Cold-pressed juices by Gorilla Press are also stocked at this space.
The Social Space, outlets at Kreta Ayer and Marina One
11. Your local hawker centre
If you're after a cheap and cheerful juice, head straight to your local hawker centre. The juice options are usually huge, with fruits including firm faves such as pineapple, dragon fruit and kiwi. We love the way the juice is squeezed fresh, right in front of you, and is served super chilled with loads of ice. Our personal hawker fave? ABC: apple, beetroot, and carrot.
Let's get juicy, everybody!