Good news! Finding the perfect school for your family just got easier, thanks to the HoneyKids Asia International School Fair...
Sound the trumpets and roll out the red carpet: The HoneyKids Asia International School Fair, in partnership with HSBC, is back again this year, after an enormously successful debut last November. Check out our video to get the idea:
HoneyKids Asia International School Fair in partnership with HSBC

On 18 November 2017 we partnered with HSBC to bring 20 international schools and experts together under one roof. The parents of Singapore asked all their burning questions directly to the principals and admissions staff of the schools and listened to helpful talks on topics such as raising third culture kids, bilingualism, and choosing the right school. If you missed out this time, stay tuned for the next school fair in early 2018!

Posted by HoneyKids Asia on Sunday, December 17, 2017
Set to be bigger and better, this year's fair will see 20 of the top international schools in Singapore coming together in one place, at one time. What does this mean for you? No more trawling from school to school to figure out which one suits your child best. Principals and admission staff will be at the ready to answer any questions you may have on everything from bilingualism and early years education, to deciphering curriculums and the cost of schooling (eek!).  There'll also be a host of insightful panel talks on hot schooling topics so fire your questions at the experts and listen to wise words that could help you make that all-important schooling decision.
Mark it in your diaries, parents: Shangri-La Hotel, Orchard, Saturday 17 March, 9am to 3pm! This is a FREE event but please register here so that we can send you programme updates in the coming weeks.
What's in it for you?
Here's what you can expect from our second all-singing, all-dancing HoneyKids Asia International School Fair in partnership with our friends at HSBC:
20 international school booths with principals and admission staff on hand, ready to give you the full lowdown on each school.
A series of five panel discussions where experts from the international schools will speak about school topics that matter.
A dedicated kids' play area hosted by Kaboodle, so your 'lil ones will be kept busy while you chat freely with the schools.
Free soft drinks, water, tea and coffee (caffeine, hurrah!).
Goody bags courtesy of HSBC filled with surprises.
Which schools will you meet?
The crème de la crème of the Singapore international school world is gathering for this event. Confirmed schools include:
What talks can you participate in?
We've brought together the experts for a series of exclusive Q&A sessions that will be running every hour at the International School fair. Get unique insights during these informal discussions, and ask all those burning questions you've had in mind. No pre-registration is required, but do note seats are limited.
CHOOSING THE RIGHT INTERNATIONAL SCHOOL
TIME: 9:30am
Listen to experts from ITS Education, HSBC and GEMS World Academy (Singapore) as they share insider tips on what you need to keep in mind when choosing the right international school for your child. Whether your decision lies within pricing, ethos, curriculum or language, this is one talk to attend if you're still sitting on the fence.
LEARNING THROUGH PLAY IN THE EARLY YEARS
TIME: 10:30am
Why is learning through play so important in the early years? And what should you be considering when your little one is ready to start at playgroup or preschool? Experts from Bluehouse Nursery & International Preschool, Canadian International School and Australian International School weigh in…
THE EVOLUTION OF CURRICULUMS TO IMPROVE LEARNING OUTCOMES
TIME: 11:30am
How has today's schooling environment evolved and what future trends can you anticipate? Experts at Nexus International School (Singapore), The Winstedt School and EtonHouse International will talk about academic pathway options, comprehensive programmes and where digital innovation is headed.
WHAT KIDS NEED TO SUCCEED
TIME: 12:30pm
What do our children need from schools today to succeed in life later? From holistic learning to homework and right through to CCA's – what helps and what doesn't? Join experts from The Explore School House, One World International School and St. Joseph's Institution International in this interesting discussion.
THE BENEFITS OF BILINGUALISM AND MOTHER TONGUE SUPPORT
TIME: 1:30pm
Experts from Stamford American International School, GESS and ISS International School discuss languages and why bilingualism is important for our children.
Bring the kiddies along – we'll entertain them!
Little ones in tow will get the VIP treatment at the Kaboodle Kid's Corner. There'll be FREE foam block building, sensory play and dancing fun plus many other exciting activities in store for them. In fact, the kiddos will be having so much fun, they won't even notice that you've sneaked off for the expert talks or a one-on-one with the schools.
Child-minding services available at $10 every half hour. Spots are limited and bookings can be made on the day. Cash only.
Meet our partner
HSBC understands that a parent's main priority when raising a global citizen is gifting their child with the best education possible. And when you're trying to find that perfect school for your family, let's be honest: fees can be part of the challenge. Thankfully HSBC has some great solutions to really lighten the financial burden.
Enjoy flexible monthly instalments for 3, 6 and 12 months when you pay for your child's school fees with HSBC's Card Balance Conversion Plan. And the good news doesn't stop there: enjoy a processing fee waiver when you use HSBC Credit Cards! If your chosen school doesn't accept school fees via credit card, fret not as there's also the HSBC Personal Loan to consider, which offers promotional interest rates from just 3.8% p.a. (EIR 7% p.a.), plus a processing fee waiver of $88.
To find out more about banking and partner privileges, which include international banking services, pop over to HSBC for all the deets.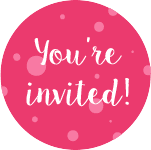 When: Saturday 17 March, 9am to 3pm!
Where: Shangri-La Hotel Orchard, 22 Orange Grove Rd, Singapore 258350
Cost: Admission is free! Register here.
In the meantime, to make life even easier, head over to our extremely informative HoneyKids Asia School Selector – the first of its kind here in Singapore and THE place to start if you want to get ahead with your international school research.
See you and your little learners at the Honeykids Asia International School Fair!