Finding the perfect school for your family just got easier and more fun with the return of the first and oldest international school fair in Singapore - held for the very first time at the National Gallery Singapore!
The HoneyKids Asia International School Fair is back – and it's better than ever! Returning this Saturday (11 March) for its tenth edition, the first and oldest international school fair in Singapore has a new home at the iconic National Gallery Singapore. Not only will you get to meet some of the best international schools in Singapore, but you'll also get to spend a fun day out with all the fam at the National Gallery Singapore (free for Singaporeans and PRs, $20 for foreigners). So you can have all your burning school questions answered and a super-fun family day out, all under one roof! Consider your weekend plans sorted!
A chance to meet over 20 schools in one place
On top of insightful talks given by education experts, principals and admission staff will be at the ready to answer any questions you may have about schooling in Singapore. Come prepared with all your burning questions, be it about bilingualism, early years education, deciphering curricula, and even the cost of schooling (eek!).
Check out cool exhibitions at the National Gallery Singapore
The first 200 attendees to arrive will receive complimentary General Admission Tickets (RRP. $20 for non-Singaporeans and non-PRs) to the National Gallery Singapore! So do factor in some time for an artsy day out with the fam, especially at the Keppel Centre for Art Education, an interactive and immersive space that encourages imagination, creativity and self-led exploration.
Plus, get useful info and win prizes from our supporting partners!
Last but not least, our supporting partners – International Medical Clinic (IMC), Smilefocus, and Doyobi – will be there to showcase their products and services. There'll also be a Lucky Draw Prize Machine with cool prizes (BOUNCE vouchers, free samples, and more!) for attendees who participate in quizzes by IMC and Smilefocus.
Mark it in your diaries, parents: National Gallery Singapore, this 11 March 2023, Saturday, 10AM to 4PM!
HoneyKids Asia International School Fair 2023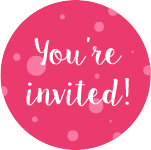 Date: 11 March 2023, Saturday
Time: 10:00AM to 04:00PM
Venue: National Gallery Singapore (Supreme Court Terrace), 1 St Andrew's Road, #01-01, Singapore 178957
Cost: Admission is FREE, but you must be registered in advance in order to access the fair and be eligible for free entry* to the gallery.
* limited to the first 200 attendees.
Here's how to get there
View this post on Instagram
Which schools will you meet?
And here's our venue map so you can navigate the fair easily:
What are the panel discussions about?
How to choose an international school for your child
10:05am – 10:55am
Panellists from: International Community School (Singapore), The Grange Institution, XCL American Academy
11:00am – 11:45am
Panellists from: One World International School, Stamford American International School, XCL World Academy
01:15pm – 02:00pm
Panellists from: Canadian International School, GESS International School, St. Joseph's Institution International
Let's talk curricula
11:50am – 12:30pm
Panellists from: EtonHouse International School and Pre-School, International French School (Singapore), Nexus International School (Singapore)
02:45pm – 03:30pm
Panellists from: Australian International School, Brighton College (Singapore), Global Indian International School
What are some kid-friendly things to do at the National Gallery Singapore?
Glad you asked! National Gallery Singapore is actually one of our favourite kid-friendly museums in the Little Red Dot. Not only is it home to the world's largest public collection of Southeast Asian modern art, it also has dedicated space and programmes for kids. Here are exhibitions to check out:
1. The Keppel Centre for Art Education
As highlighted above, the Keppel Centre for Art Education is an interactive and immersive space that allows children to explore and be creative. It's no wonder that it won the 2018 Children in Museums Award! Drop by its Learning Studios to create an art piece or two, or let the kids play detective at Mural Play!. Don't forget to keep an eye out for its Family Art Workshops too. Admission is free for all.
2. Liu Kuo-sung: Experimentation as Method
The Gallery's latest exhibition consists of more than 60 paintings by Chinese ink master, Liu Kuo-sung. But that's not all; you'll also get to see items from the artist's personal archives, which highlight his innovations and contributions to modern Chinese ink painting. You'll need a General Admissions ticket to access this exhibition.
3. Living Pictures: Photography in Southeast Asia
Here's a photography exhibition you won't want to miss. This exhibition showcases over 300 works spanning 150 years from colonial times to modern day. You'll get to see how the role of photography has changed throughout the years, from a tool of European exploration, to a form of fine art, and finally, the memes and selfies that we see on social media today (something the young ones can relate to!). A General Admissions ticket is required to access this exhibition.
Want to get more out of your visits? Unlock the world of art with National Gallery Singapore membership. This membership allows you and the family to enjoy benefits like admission privileges, free parking, and discounts on dining and shopping. Join a community of art enthusiasts and elevate your art experience, sign up from only $20 here.
Here's a look back at our International School Fair from March 2022!
---
Come and say hi and win a snazzy Micro scooter and helmet!
Come and say hello to the team behind all things HoneyKids Asia at our booth – we'd love to chat (and we're a friendly bunch). There are also prizes to be won –  get the kids to enter our colouring competition to win a super-cool Micro scooter mini kick 3 (worth $195) and helmet (worth $60) courtesy of the lovely folk at White & Black Trading. It's the perfect prize if you're looking to speed up that walk to school (plus, it's a big win for a healthier lifestyle for the kids, too!). Planning to attend without the little ones? You can still be in with a chance of winning – simply subscribe to our Growing Pains podcast at our booth, and you'll be in with a chance to win!
Our supporting partners
1. International Medical Clinic
International Medical Clinic (IMC) is no stranger to families in Singapore. The network of clinics have been providing quality healthcare to patients and families in Singapore for over 23 years. You'll be pleased to know that IMC has a dedicated Children's Clinic in its Camden branch, as well as three other family-friendly clinics located throughout Singapore. There's also no language barriers here, as its medical team is fluent in eight different languages! Drop by IMC's booth at the fair to find out more about its clinics and the extensive services it has to offer.
2. Smilefocus
Looking for a family dentist? Visit Smilefocus' booth at the fair to learn about the personalised services offered by this caring dental clinic! Smilefocus' team of dentists are trained to offer dental services ranging from routine dental and hygiene check-ups to orthodontics and surgical treatments. Rest assured that the kiddos are in good hands, because the dentists here are trained to deliver care to both adults and children. Plus, Smilefocus' dentists will only advise you of the procedures that are necessary for your condition and will discuss all options with costs so you can make the most informed decision. Phew!
3. Doyobi
Can kids learn soft skills like critical thinking, collaboration, and creativity through the metaverse? The folks at Doyobi are convinced that it's possible! This unique educational platform offers weekly learning sessions for children aged eight to 13 in its metaverse. Kids work together as a team to complete different quests, all of which have real world breadth incorporated in them.
Save the date, and see you at the HoneyKids Asia International School Fair this Saturday!