Illustration: Xin Hua Ho
Good news! Finding the perfect school for your family just got easier, thanks to the return of the HoneyKids Asia International School Fair, happening next weekend!
Sound the trumpets and roll out the red carpet: The HoneyKids Asia International School Fair is back! Returning in 2021 for its 7th edition, at this year's fair you'll get to see the top international schools in Singapore coming together in one place, at one time (socially-distanced, of course!). What does this mean for you? No more trawling from school to school to figure out which one suits your child best.
Principals and admission staff will be at the ready to answer any questions you may have on everything from bilingualism and early years education, to deciphering curricula and the cost of schooling (eek!). There'll also be a host of insightful panel talks on hot schooling topics, so fire your questions at the experts and listen to wise words that could help you make that all-important schooling decision.
Mark it in your diaries, parents: Fairmont Hotel, this Saturday 13 March 2021, 9am to 5.45pm! Please note – due to Covid-19 restrictions for live events, you will be asked to reserve a 2-hour slot during the day which will include 1 panel discussion (see below for the schedule) and time to visit the exhibition at your leisure either before or after the talk.
This is a FREE event but registration is required due to Covid-19 restrictions.
THE HONEYKIDS INTERNATIONAL SCHOOL FAIR 2021
What's in it for you?
Here's what you can expect from this year's HoneyKids Asia International School Fair:
14 booths with principals and admissions staff on hand, ready to give you the full lowdown on each school.
A series of four panel discussions where experts from the international schools will speak about school topics that matter.
Which schools will you meet?
The crème de la crème of the Singapore international school world is gathering for this event. Confirmed schools include:
What talks can you participate in?
We've brought together the experts for a series of exclusive Q&A sessions that will be running every hour at the International School Fair. Get unique insights during these informal discussions, and ask those burning questions you have in mind.
Pre-registration is required — when you reserve your spot, you'll get a two-hour slot that includes time to listen to a talk and time to visit the expo.
POSITIVE DISCIPLINE
TIME: 9:00am OR 10:00am
Listen to the experts from Brighton College (Singapore), EtonHouse International School and Nexus International School (Singapore) as they share insider tips on how to guide our kids in a positive way, and get real outcomes at school and at home.
LET'S TALK CURRICULA
TIME: 11:15am OR 12:15pm
How can my child benefit from a certain curriculum? How do I know which one will suit my child? Experts from Brighton College (Singapore), EtonHouse International School, Global Indian International School and North London Collegiate School (Singapore) weigh in…
CHOOSING THE RIGHT INTERNATIONAL SCHOOL
TIME: 1:30pm (SOLD OUT) OR 2:30pm (SOLD OUT) OR 3:45pm OR 4:45pm
Hear from the experts at Canadian International School, EtonHouse International School, North London Collegiate School (Singapore), St. Joseph's Institution International, Crimson Global Academy and International Community School as they share insider tips on what you need to keep in mind when choosing the right international school for your child. Whether your decision lies within pricing, ethos, curriculum or language, this is one talk to attend if you're still sitting on the fence.
Plus, you can opt to login and watch the panel discussions online as we'll be broadcasting via Facebook Live (yes, you can ask questions too!). Or you may want to opt to watch the recording if you missed the live talk, at your own time on our Facebook page.
The New Normal
Yep, times are a-changin' folks! This means that we've levelled up this year's International School Fair to make sure we're meeting Covid-19 safe standards. We're limiting the number of guests (30 guests for every cohort – there are four cohorts throughout the day) and keeping each guest's slot to 2 hours: 1 hour for the expo (at your leisure) and 1 hour for a talk.
Also, please keep the kids at home for this school fair. We know, we know… but hey, it's less distraction for you! Safe entry is mandatory and your temperature will be checked before entry to the venue and event. We are also encouraging the use of TraceTogether.
And psst – don't forget to wear your face mask!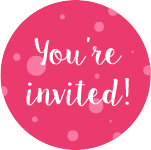 When: Saturday 13 March 2021, 9am to 5.45pm (2-hour slots)!
Where: Stamford Ballroom, Fairmont Hotel, 80 Bras Basah Rd, Singapore 189560
Cost: Admission is free!
---
In the meantime, to make life even easier, head over to our extremely informative HoneyKids Asia School Selector – the first of its kind here in Singapore and THE place to start if you want to get ahead with your international school research.
See you at the HoneyKids Asia International School Fair!