Shopping around for an international school that doesn't break the bank? Check out our handy list on 12 of the most affordable international schools in Singapore.
Affordable international schools in Singapore? Although it might sound like an oxymoron, it's an actual, real thing. With fees at regular international schools ranging from $20,000 to $50,000 annually, we understand why you cringe each time you whip out that cheque book. Add multiple kids to the mix and you've got a whole lot more to worry about…
Here's something to ease those worries: our list of budget-friendly international schools in Singapore. Yup, we've done the work and found the international schools with lower tuition fees that won't break the bank. You're welcome.
12 affordable international schools in Singapore under $20,000
1. Middleton International School
This school aims to provide a quality international primary education (ages 7-11) for $18,000 a year, or $1,500 a month. Its program is based on the UK National Curriculum with a strong bilingual focus drawing on the Singapore MOE curriculum for Chinese (and maths). Students from Middleton International School can then move on to the EtonHouse Secondary School that offers the IB and IGCSE qualifications.
Where: Bukit Timah and Tampines
Cost: $18,000 per year
2. One World International School
This multicultural school aims to nurture young minds into well-rounded, independent life learners and global citizens – all at a thoughtful price. OWIS is a moderate fee school that starts at $17,500 per annum and goes up to $20,500 per annum for secondary students. It offers the IB PYP, IGCSE and IBDP curriculums.
Where:Jurong, Mountbatten
Cost: $17,500 up to $20,500 per year
3. GIIS
At Global Indian International School, students are encouraged to be curious through a balanced and holistic approach towards education. Its SMART Campus offers an advanced curriculum that includes PYP, IBDP, Cambridge, Chinese-English Bilingual Programme complete with Nextgen learning facilities. But that's not all – it's also 40% lower in price compared to other international schools in Singapore. Winning!
Where: Punggol and East Coast
Cost: Less than US$16,000 per year
4. Invictus International School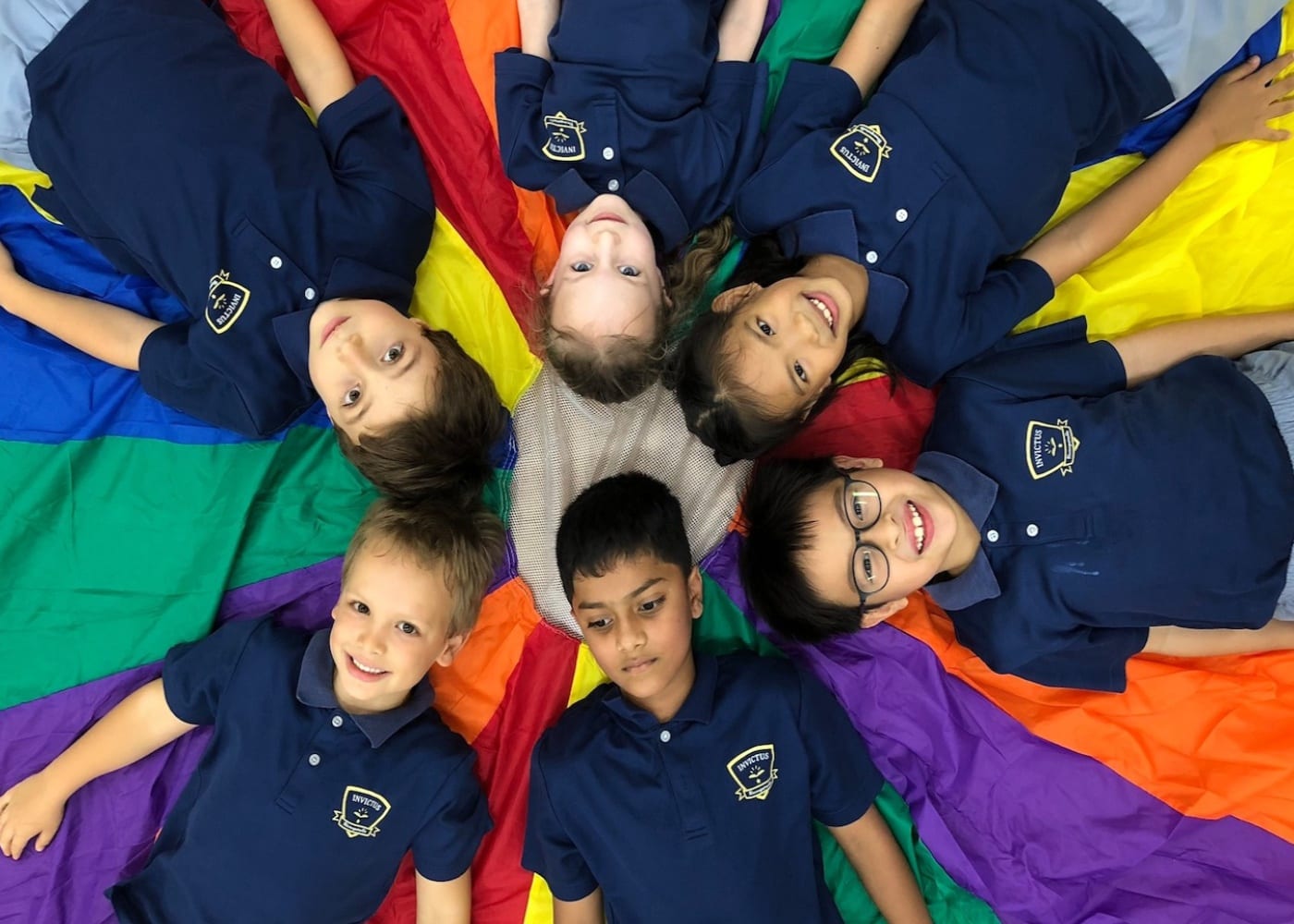 The folks at Invictus International School are all about quality education at an affordable price. The school aims to be a leading educational institution where each and every student is developed holistically and given opportunities to succeed – all without breaking the bank.
Where: Dempsey Hill and Farrer Park
Cost: $17,000 per year but offers special discounts and installment schemes
5. The Grange Institution
Looking for a smaller school? The Grange Institution is an international primary school that provides its students with a dynamic and creative environment. It is the only international school in Singapore that delivers both the International Primary Curriculum and Cambridge International Primary Curriculum.
Where: Yio Chu Kang
Cost: $18,000 per year but is currently offering $2000 off fees
6. Sir Manasseh Meyer International School
SMMIS is a not-for-profit, child centered school that offers a rigorous International Education replete with tradition and culture. It has small class sizes that encourage personalised learning. The school also puts a lot of emphasis on its learners' wellbeing, which makes for some seriously happy students!
Where: Sembawang
Cost: Starts at $14,850 per year
7. Astor International School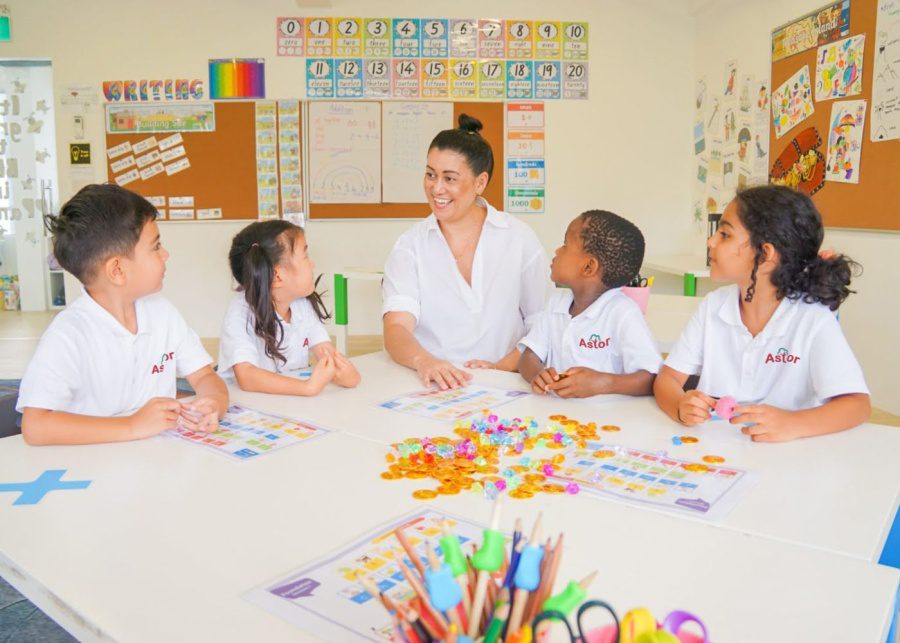 If an education with a personal touch is what you want for your child, look no further than Astor International School! The school follows an individualised educational approach, which means your child will enjoy personalised attention in a small class (with a teacher-student ratio of 1:18). This allows the teachers to adjust the curriculum accordingly and make changes for each student when necessary. As for curriculum, Astor offers an enquiry-based teaching and learning that follow the International Primary Curriculum (IPC) as well as Singapore Math and English for primary age students. The school also sets itself apart from other institutions by practising a four-hour school day. This is because Astor believes that shorter learning hours are more effective, and it also allows time for students to engage in the large range of extracurricular activities (ECA) offered.
Bonus: Children aged five to seven can attend a free Trial Class at Astor International School on May 7, 2022. Parents who enrol their children by 31 April can also enjoy 50% off the admission fee.
Where: Tanglin
Cost: Choose between Flexi fee of $14,900 per year (make your own timetable, ECA fees not included); or Fixed fee of $18,500 per year (school hours till 3pm every day, ECAs fees for 5 days a week included)
8. IFS
At IFS, non-native French-speaking kids (up to 11 years-old) get to learn French through a full immersion experience. Here, students have the best of all worlds — being part of an international community while learning French through its bilingual French-English curriculum.
Where: Serangoon
Cost: $18,570 per year (Classic section, French); $20,005 per year (English section)
9. DIMENSIONS
DIMENSIONS offers high-quality primary and high school education in Singapore at a reasonable price. It is Cambridge certified and aims to provide its students with a comprehensive curriculum that is taught by experienced full-time lecturers.
Where: Kovan and Bukit Timah
Cost: $17,355 per year
10. Happy Family School of Excellence (HFSE)
HFSE's ethos? Providing a strong support system for expat families who already have enough burden on their shoulders. It believes in giving students quality, independent education through a self-developed curriculum that uses Singapore English and Mathematics.
Where: Mountbatten
Cost: $625 + GST per month
11. TLS Academy
At TLS Academy, the approach to learning is individualised and student-centred, following the Accelerated Christian Education Curriculum. It considers itself an affordable international school that aims to bring the best of education to as many as it can.
Where: Newton
Cost: $12,960 per year
12. 5Steps Academy
5Steps Academy prides itself on its proven results. It uses a personalised approach that allows kids plenty of time for sports and hobbies. Its teaching staff includes PhD holders who work to prepare students for the challenges of the future.
Where: Tanjong Pagar and East Coast
Cost: $18,000 per year
---
Now that we've done the research for you, we advise booking a school tour (virtually or in-person) with your shortlisted schools. Be mindful that apart from tuition fees, many schools have other fees, including application fees and building fees. Be sure to double check with the schools for their full fee breakdowns and payment options.
Happy school hunting, folks!