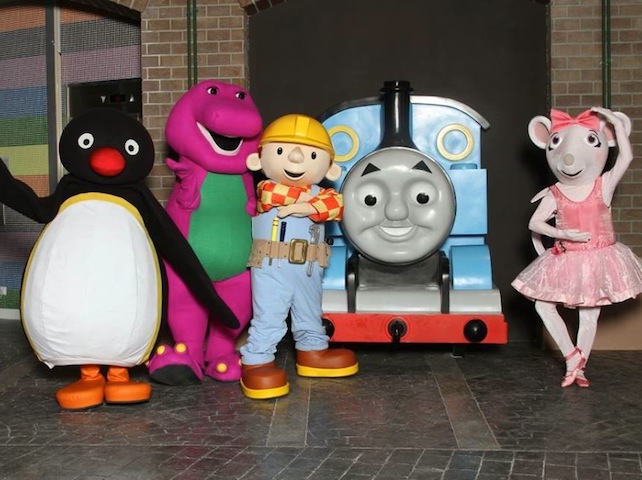 Our guide to kid-friendly places in the popular shopping town of Johor Bahru, just across Singapore's border
We've all heard about shopping day trips and weekends with the family in Johor Bahru – just a short drive from Singapore and you'll find yourself in Malaysia! So we headed off on a weekend short break to JB in Malaysia to scope out the best kid-friendly spots, from theme parks and nature reserves to malls and supermarkets. You can get your family there in about an hour, and the best part… NO AIR TRAVEL REQUIRED (but don't forget your passports)!
Getting there
Since most Singapore taxis aren't licensed to travel into Malaysia, your best bet is to drive yourself, get on a bus, or hire a car service. If you're looking for hassle-free transportation, our recommendation is to hire a car service… especially if you're travelling with kids! Our pick? Discovery Overland Holidays will have a car pick you up at your home in Singapore, and drop you off at your destination in Johor – you don't have to get out of the car at border check-points! Tip: if you're staying at Traders Hotel Puteri Harbour, they will book this service for you. Once you're in Malaysia, taxis are very inexpensive around Johor.
Where to stay
Our pick for luxe living is Shangri-La's Traders Hotel at Puteri Harbour. With rooms at a nice price point compared to other Traders' properties, use the cash you save to spend on your fam-cation, as Puteri Harbour is also home to The Little Big Club (pictured top) and Hello Kitty Town!
KSL Resort is centrally located at Taman Century in Johor Bahru, and there's plenty of room for everyone (almost 900 to be exact)! This is a very family-friendly resort, offering package deals for LEGOLAND visitors, and all hotel guests get free admission to their in-house Dinosaur Alive Water Theme Park.
Don't forget about the LEGOLAND Hotel – with 249 rooms decked out in themes including Pirates, Adventure, and Kingdom, each room is kitted out in LEGO features galore.
What to do
If your moppet is a fan of Barney & Friends, Thomas the Tank Engine, Bob the Builder, or Angelina Ballerina, then prep yourself for The Little Big Club. Plan to spend an entire day there, because there are three air-conditioned level of rides, indoor play areas, musical performances, and meet-and-greets with their favourite television characters.
Hello Kitty Town is every little girl's fantasy. Children and parents get the chance to step inside Hello Kitty's house for an interactive experience of a day in the life of the famous feline. It's located in the same (air-conditioned) building as The Little Big Club, filling an entire level of rides, musical performances, and meet-and-greets with Hello Kitty herself!
Get set to sweat… a lot! If you can stand the heat, Legoland Malaysia packs a fun-filled day with more than 40 rides, and most everything is hands-on. If you need a break from the hot Malaysian sun, cool off at LEGOLAND Water Park, just a few steps away. For around S$50, you can book a cabana for the day (which we highly recommend!) Check out our full guide to Legoland Malaysia for great insider tips, plus our round-up to the best theme parks in Asia.
The Little Play Loft is three storeys of indoor play, including a baby gym, a big kid gym for the runners, and an imaginative play corner. There's soft play for the little ones, tricycles and other ride-on toys for bigger kids, and more things to climb on than you can imagine. Best part… it's SUPER affordable (less than S$5 per hour)!
It might not be as big as the Singapore Zoo, but Zoo Johor is considered one of Malaysia's oldest zoos, and much easier to walk around due to its smaller size. You'll see tigers, crocodiles, birds, and other zoo animals, plus the entrance fee is less than S$2!
For a retreat into nature (and it's free too!), Pulai Waterfall is great for cooling off after a weekend trek in the dense forest. While Singaporean farms face space constraints, JB's farms are huge and fascinating to explore. The UK Agro Resort is home to Malaysia's largest goat and sheep farm and 15 acres of a passionfruit manufacturing station. For a totally immersive experience, the farm also houses a camp site, restaurant, chalet and barbecue area.
Where to shop

If great food and entertainment just isn't enough for you, shop to your heart's content at the Johor Premium Outlets. Offering 130 designer and name brands (think Burberry, La Perla and Ferragamo), get a huge discount on your coveted It bag with savings of 25% to 65% every day. If you're more of a high-street shopper, go nuts at Victoria's Secret, Cotton On and Gap.
For mega grocery shopping (and we mean spacious stand-alone supermarkets you'd rarely find in Singers), head to Tesco or Giant. These hypermarts offer everything from clothes and electronics to food (Tesco even stocks British brands) and toiletries. We suggest coming here with an empty car – be prepared to load up on heaps and heaps of groceries.
For a cheaper mall experience, we recommend local favourite City Square Mall. Located right next to the immigration checkpoint, the mall houses heaps of restaurants found in Singapore BUT with more than half price off thanks to the exchange rate. Look out for brands like Inglot for a real steal on makeup or Uniqlo to stock up on your everyday basics. Jusco Tebrau City is also a favourite haunt for smart shoppers looking for bargains at high-street stores like Topshop and Dorothy Perkins.
Where to eat
If you're tired of cafe-hopping culture in Singapore, head on over to the other side of the causeway for more hipster cafes with a unique Malaysian touch. Streetside coffee and tea joint Chaiwalla & Co. has great cuppas and brews for you to wile the day away. For a big ol' brunch, head to Coffee Loft for sumptuous comfort food within clean, chic interiors and a three-storey warehouse. To top off a day of great food, The Ice Cream Project will meet your need for a sweet treat with its quality ice-creams (also preservative free to abate any dietary guilt).
But for a truly Malaysian experience, sink your teeth into a huge seafood feast – think dishes like sweet yet savoury Cereal Prawns, Ikan Tiga Rasa (tri-flavoured fish) and Salted Egg Yolk Crab. Of note are Senibong Seafood Village and LC Catering for local favourites like these. Mamak stalls are a unique Malaysian haunt – plenty are open 24 hours and are even equipped with free WiFi access and projectors for football or movie screenings. Restoran Habib is a haven for roti canai (the Malaysian version of prata), naan and tandoor chicken.
To grab and go the best of JB's food, make a trip down on an early morning to one of JB's many markets. Pasar Tani, for instance, is lined with street stalls hawking beancurd and char kway, nasi lemak and kuih-muih (local delicacies).