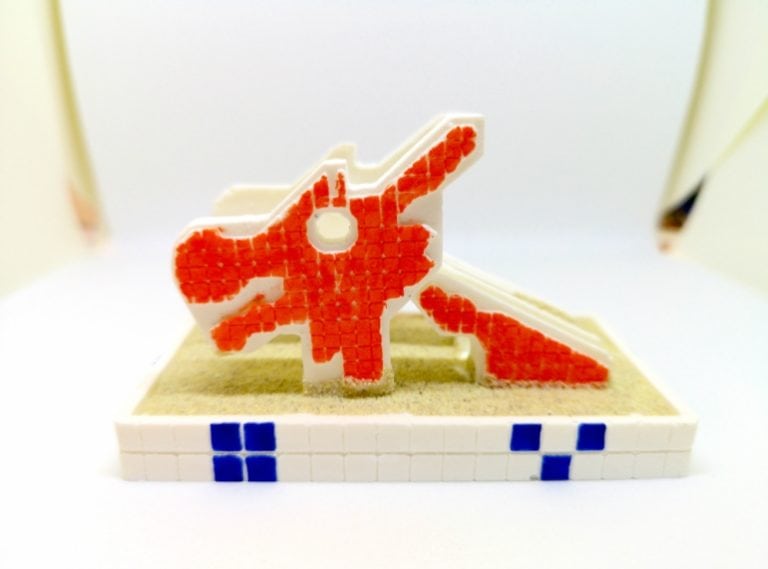 Keen on durian-flavoured goodies or even a Teh Tarik ice-cream? Or how about some Merlion earrings? We've found them all in our SG54 eats and treats guide...
National Day is just around the corner (9 August, to be exact), and the whole nation is gearing up to celebrate. We've already spotted plenty of Singapore flags hanging from HDB flats and houses in all their glory and we've been for a sneaky preview of the fireworks, thanks to the NDP 2019 rehearsals. Now we're looking at special buys for SG54, the ones that really say 'Majulah Singapura!' From magnets and locally-inspired flavoured ice-creams to Merlion jewellery and snazzy homewares, there are plenty of National Day eats and merch to put on your patriotic radar!
National Day special treats
Here at HoneyKids, we're all big suckers for kitsch. Throw in something to remind us of Singapura-lah and you can bet we're all over it. Our hot pick? These cute magnet versions of our fave neighbourhood playgrounds ($9.90) and punny keychains ($9.90) from LoveSg!
Take home a little Peranakan culture with Onlewo's Peranakan-inspired furniture while you're bringing the kids for a cultural day out over at the Peranakan Museum. Inspired by the exhibit Amek Gambar: Peranakans and Photography, furnish your house with colourful cushion covers ($55), stools ($450) and table lamps ($375), decorated with symbols of wealth and good fortune.
Pick up a Disney-themed Thermos Tumbler ($49) or Food Jar ($49) this August and join Mickey as he goes local.
These Chocolate Merlion Ear Studs ($18 each) from Gemnesis aren't edible but they come in three different 'flavours' and look good enough to eat!
A cushion in the shape of a giant curry puff? We're not sure whether to put this in the 'eats' or the 'treats' but either way this cute Nom Nom Plush ($23.92) is a perfect representation of a Singapore fave. Head over to Naiise to pick up a puff! And if curry puffs are not your poison, plump for a pineapple tart ($32.90) instead!
A beautifully painted elephant sporting a map of Singapore, iconic landmarks included, makes a great National Day-inspired treat for the home. We can't sound the trumpet loud enough for how much we love the Elephant Parade series (starting at around $35).  There's a shop in Haji Lane, too, so go pick out your own 'phant, quick smart.
National Day eats
Cool off with some local-flavoured ice-cream from Island Creamery. Think you've tried it all? The uniquely Singaporean kopi, teh tarik and pulut hitam flavours are available all year round.
A little bit of everything in moderation is a rule we live by, but if we're going to indulge in chocolate then it has to be top notch. This National Day you'll find us devouring a box of From Singapore, lah truffles (from $15 per box) by Anjali's Chocolat. They come with a choice of alcoholic or non-alcoholic fillings, so depends on whether you want to share with the kiddos…
Like this story? Here's more we think you'll enjoy:
Embrace your crafty side with these quiet book tutorials
Go on a mini multicultural trip around SG
Here's where to watch the fireworks in Singapore
What to eat in Singapore: 30 of the best Asian dishes
Don't forget to subscribe to our weekly newsletter and follow us for fun moments on HoneyKids Instagram!