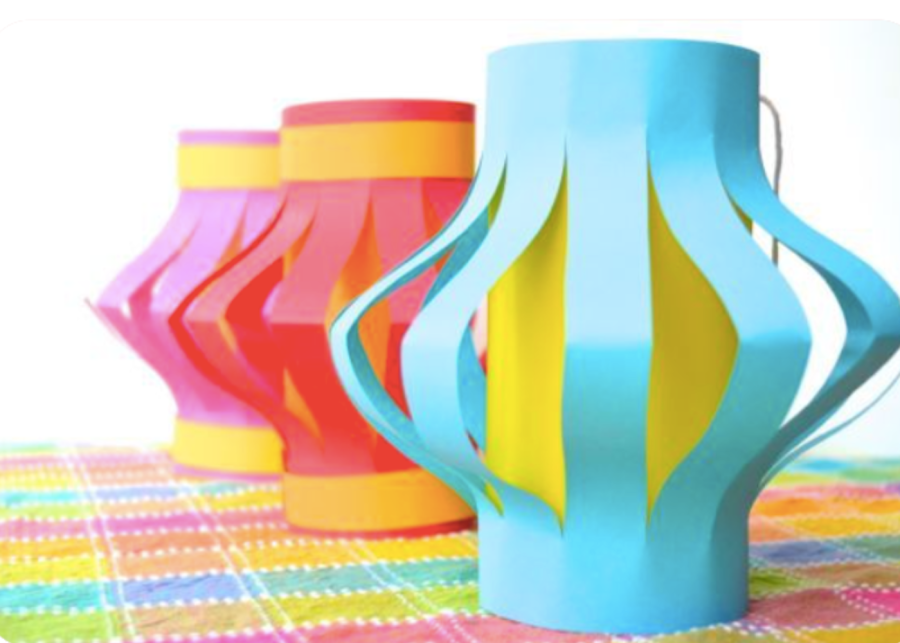 Looking for some fun ways to celebrate the Mid Autumn Festival with the kids? Why not try these fun and easy arts and crafts, from making your own mooncake boxes to creating your own paper lanterns!
The Mid-Autumn Festival is upon us (10 September, people!), and we love visiting Chinatown to see the lights and lanterns and eating all the different flavoured mooncakes. Why not really get into the spirit of the festival by having some Mid-Autumn arts and crafts fun at home? Decorate lanterns (or make your own!), create moon cake stamps and jelly treats, or make your own bunny-themed mooncake boxes to really wow the relatives when you share treats at the reunion!
Mid-Autumn Festival art and crafts to do at home with the kids
1. Make your own Mooncake boxes
What's more fun than indulging in a mooncake? Receiving them in a super cute homemade mooncake box! These cardboard mooncake boxes are super simple to make and add a personal touch to sharing a mooncake with friends and family.
2. Decorate a lantern and light up your home
Daiso is one of our favourite go-to stores for wallet-friendly arts and crafts supplies, and you can pick up paper lanterns for only $2 in-store! Let the kids go crazy with the paints, and add a battery-powered tea light candle (also available from Daiso or IKEA) for a glittering at-home lantern display sure to jazz up any garden, condo balcony, or even your kid's bedroom. You could also make your own lanterns from scratch using just coloured paper – there are also loads of YouTube tutorials on how to do this, and the results can be really pretty!
3. Or try these animal lanterns complete with LED lights!
If your kids love paint-by-numbers, put their skills to good use with this animal lantern craft kit from Shopee. It has everything you need to create an owl or a fish. Best bit: they light up! So sparkly. And they only cost $8.90 – bargain!
4. Get out the mooncake moulds and make your own stamps
Stamping is fun at any time (just ask our kids!) Why not add a Mid-Autumn theme with mooncake designs, patterns and prints? Dip your mooncake press into fabric paint and decorate your own t-shirt or tote bag to make a keepsake or gift with a personal touch! You can pick up supplies for this, including paint and tote bags, at Spotlight.
5. Mooncakes or Moonjelly?
This one isn't arty, but it is delicious… Mooncake moulds can also come in handy for treats other than mooncakes! Fill the moulds with jelly mixture, pop them in the fridge overnight, pop them out, and you'll have a sweet treat for the kids this Mid-Autumn Festival!
Best get crafting! Happy Mid-Autumn festival!