Photography: Helena Lopes via Pexels
They say the best kind of ship is friendship. So what should you do to ensure that ship is smooth sailing? Here are some lessons that we've learned from the school called Life…
What does it mean to be a good friend? If you ask Lady Gaga, it meant being that one person – out of 99 in a room – who wholeheartedly believes in you and your capabilities. Oprah Winfrey shed tears as she waxed lyrical about her BFF Gayle King. "She is the mother I never had; she is the sister everybody would want. She is the friend that everybody deserves. I don't know a better person."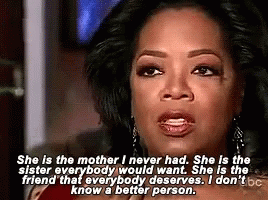 There are probably more than 101 things to know about being a good friend. However, based on my experience, here are some lessons that may be useful in moulding you into a good friend.
7 ways to be a good friend to others
1. Don't put your friends up on a pedestal
This is the most important lesson I've learned in my years of existence. You may regard your friend (or friends) as the greatest thing since sliced bread. You are in complete awe of them. Everything that they do deserves applause and adoration. Even their poop smells of roses!
But here's my advice: no matter how amazing they are, don't put your friend/s up on a pedestal. Doing this puts undue pressure on your friend. And if they do something that doesn't align with your beliefs, you end up disappointed. Disappointment is not a good feeling to deal with.
2. You can agree to disagree with one another
Being friends with someone doesn't automatically mean you ought to have similar interests or agree on the same things. Okay, so maybe a mutual liking of something did bring you together. But you'll soon discover that you like different things. In fact, it's healthier to have other interests and thoughts on various issues. This way, you'll get to learn from one another and not end up in a friendship where it's an echo chamber. Plus, as they say, everyone's entitled to their own opinions, right?
However, when that opinion turns out to be malicious, you have the right to do the next thing…
3. Don't be afraid to call your friends out
What happens when a friend says or does something wrong on many levels? Unintentionally (or intentionally) self-sabotaging. Passing off racist remarks as "jokes". Harbouring thoughts of cheating on their significant other. There are things you can agree to disagree on, and there are those you must put your foot down and call out. You're not being meddlesome or holier than thou; you have your friend's best interest at heart as their friend.
Calling your friend out is a necessary evil. If you're planning to do this, tread the line carefully. It's a precarious step between sounding arrogant and showing concern. We want to look out for our friends, but sometimes this can be misconstrued.
4. Keep your saviour complex in check
Previously, whenever a friend shared their problems, I felt this need to want to help them out. I wished I could fix their problems, no matter how big or small. But that's not healthy for both of us. It portrayed my friend as a hapless being for me to rescue while conflating my desire to save others. You already have enough problems to deal with – why do you need to pile more on? Spare yourself a migraine!
It took me a long time to finally be aware of and work on my complex. Nowadays, I remind myself that it's not my responsibility to take on my friend's burdens. So what should you do when your friend chooses to pour their heart out to you?
5. Be empathetic
When someone chooses to tell you something in confidence, it means they trust you. Your friends want you to listen to them. This action should be regarded as the most essential facet of friendships. What should you do? I don't know about you, but back then, I used to listen and try to solve by offering solutions. However, your friends may not be looking for an answer. They just want a listening ear. So instead, ask them: "Do you want me to listen, or do you want to work out a solution together?"
It's a lot harder than it looks, but empathising lets the other party know that you're listening, you care, and you understand where they're coming from. You may even be familiar with their predicament too.
6. Don't be afraid to be vulnerable
In my friendship circle, I play the role of "the listener" very well. It's easy for me to listen and absorb my friends' vulnerabilities… to the point that their problems become my problems. That's where the saviour complex came about and thrived. But when it comes to me being vulnerable, my deflection mechanism kicks in. I would talk about myself briefly before deftly shifting the conversation to something else. (I do that very well, you see.)
However, that's not how relationships work. As much as you want to give others a safe space to be vulnerable, you should do the same for yourself. I used to think being vulnerable was a weakness. I didn't want to burden others with my problems because I felt I could handle them myself. But remember: we are not built to go through life alone. Your friend group is a safe space. As Oprah sagely declares, "The best gift anyone can give, I believe, is the gift of sharing themselves." So go on – be free, be vulnerable, be you.
7. Ultimately, it's quality over quantity
Do you realise that as you get older, your number of friends dwindles? Friendship breakups are a thing, folks. This is when you realise that the friends still with you are those who matter. Sure, you may not talk daily compared to when you were younger. They may not be as responsive via text, whereas you spot them being more active on social media. Or when you meet, there will be times when you have nothing to talk about, and it's just silence. But that's okay.
These are the friends that you can lean on, till death do you part. "It's the friends you can call up at 4am that matter," Marlene Dietrich said once. They will send over groceries when you have Covid, look after your kids when you need to run a last-minute errand, and even help to bury a dead body. Wait what?
"Friendship isn't a big thing – it's a million little things." – Paulo Coelho