Mum of two, Samixa Ghildial, talks about the highs and inevitable lows of making friends as an expat in Singapore.
Nine years ago I packed my bags and moved to Singapore, giving up my semi-insular lifestyle to embrace the cross-pollination of cultures. I picked the area with the right vibe to live in and chose schools with the most aligned philosophies for my offspring. I figured out how to work with the new systems while trying not to forget the old ones that shaped me. And, of course, I found some wonderful '3am friends' who I felt at home around and could drink frozen Margaritas with. I even figured out how to stay cool while missing the land I came from and discovered the joys of being somewhat of a global citizen. I started feeling settled into my life in this far-away land and started to believe that this wonderful equilibrium would never be disturbed.
Things did seem to be going rather swimmingly, with me sipping those Margaritas every weekend with said new friends, who were now an inseparable part of my family's flavourful expat life here in Singapore. I started to routinely savour the chilled island vibes with them and discussing important first-world problems. Then one day, they found themselves packing their bags to move to another time zone.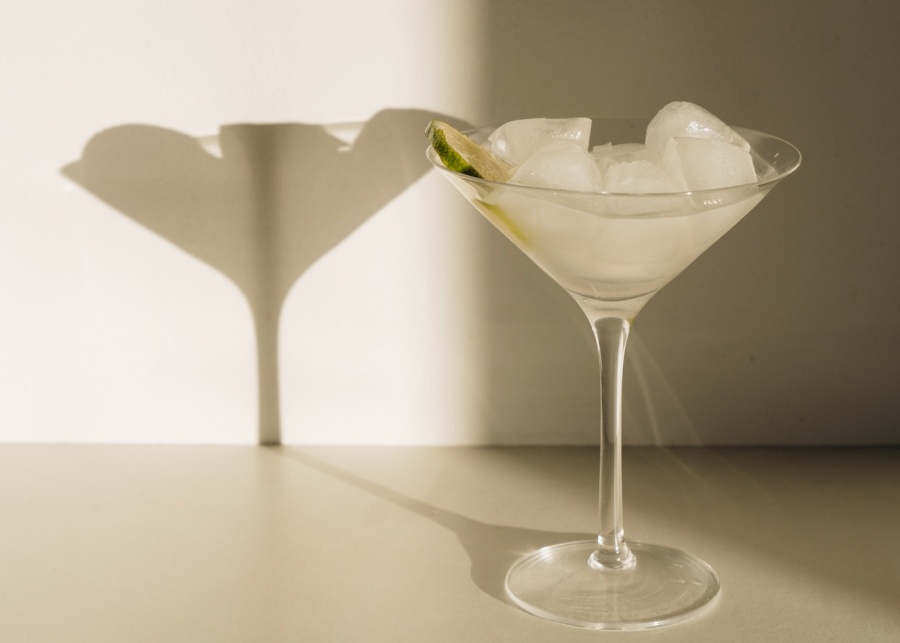 When friends move away…
Yes, my friends left Singapore, and I couldn't grasp how to stay afloat. My otherwise intrepid expat heart broke into a million pieces, and I didn't know how to make it whole again. I thought I had the secret sauce to being on the cover of the most prestigious expat magazine. Instead, I found myself trying to grapple with the loss of that amazing support system, one weekend at a time.
And if both family units happened to be friends, that is, if the kids could also spend hours together without you screaming bloody murder, then the loss seems even more significant. For it is those kinds of 'family friendships' that can yield blockbuster spells in far-away lands: hard to come by, and worth an arm and leg. Those are exactly the kind of friends who left Singapore for another land this winter (it does get cold in Singapore in January, and it feels even colder if you lose the warmth of an amazing friendship!).
The coping mechanism…
To me, writing is acknowledging my deepest feelings, and I write these words three months after our friends left Singapore, as I've been in denial. I still am. Denial is my system's first response to not-so-pleasant situations, kicking into effect and giving me refuge from what may be threatening to burst my happy little expat bubble. I still drink my weekend frozen Margaritas, only now it feels more like a desperate attempt at holding on to a happy emigrant life that comes with those delicious pitchers, while tumbling into a void.
So, how am I planning on dealing with this rude jolt? By holding the friends who left this little island, as well as the rest of my 'friends like family' still here, closer to my heart than ever before. The fact is, it's not just me who has to brave the perils of a transient friendship – there are many in the same boat.
Thankfully, technology is such an enabler. It will be hard, but for now, sitting across the table with some of my favourite people will have to be replaced with video call updates (complete with fun Zoom backgrounds for the kids, of course). It's helping me get better at keeping track of time zones and managing long-distance relationships, to say the least! So here I am, keeping the old bonds going, preserving the cherished ones that are still a taxi-ride-away, and trying to forge new ones along the way.
The bouncing back…
Investing in myself and my wellbeing has also become a part of the current mantra. So, I find new nooks and crannies to traverse during the weekend hours, which were earlier dedicated to that celebrated friendship. I've picked up new hobbies, and revived old ones that were forgotten in pursuit of the next great enrichment class for my brood.
I make new plans with the old clan and visit old haunts with the new tribe. I explore new ideas, learn new things, keep that chin up, and make things happen. The show must go on, and the cool new brunch spots in Singapore must be discovered. There are new experiences waiting to be had, and new bonds waiting to be formed. I will not be looking at replacing, but at adding. Adding friendships, adding adventures, adding flavour. Not afraid of reaching out and staying open.
Most importantly, I remind myself that my six-year-old is probably glummer, as he comprehends this life full of change far less than me. And yet he goes on to adapt, while he continues to terribly miss his friends. He who takes two hours to get ready for school (argh!) says the best two sentences during those super hard Zoom calls with the besties now so far away: "You are still invited to my birthday party next week, if you can make it!".
He's the one who has lived with his best friends in the same city for all his little life of six years, and still let go with so much more grace. He melts my heart and gives me hope, and I hold his hand while he navigates those complex feelings of separation from friends. I watch, observe, emulate; and where needed – support. And unknowingly, we become better friends.
A final thought…
The fabulous expat life may seem a little less fabulous for now, but I know that won't be forever. Such events come with important life lessons for the entire family unit. Lessons that involve being present in the moment, living and loving with all our hearts, forging beautiful bonds, equipping ourselves to cope with transitions, and appreciating the people we sip Margaritas (and apple juice) with.
To friendships in foreign lands, to people who help us make our 'home away from home', to friends who become family – thank you! May we all have them, and may we ourselves be that person for someone else in a far-away land.
Words by Samixa Ghildial
Samixa is a rookie mum of two. A corporate lawyer, she practiced in India and Singapore, before turning into an 'amateur mediator' for her lovable imps. She writes about her parenting experiences without sugar-coating them, because it's not just gummy smiles and sloppy kisses, but also leaky diapers and supermarket meltdowns! Motherhood has by far been her most satisfying and exacting role, glimpses of which can be found on her Instagram page.
Originally published in March 2021