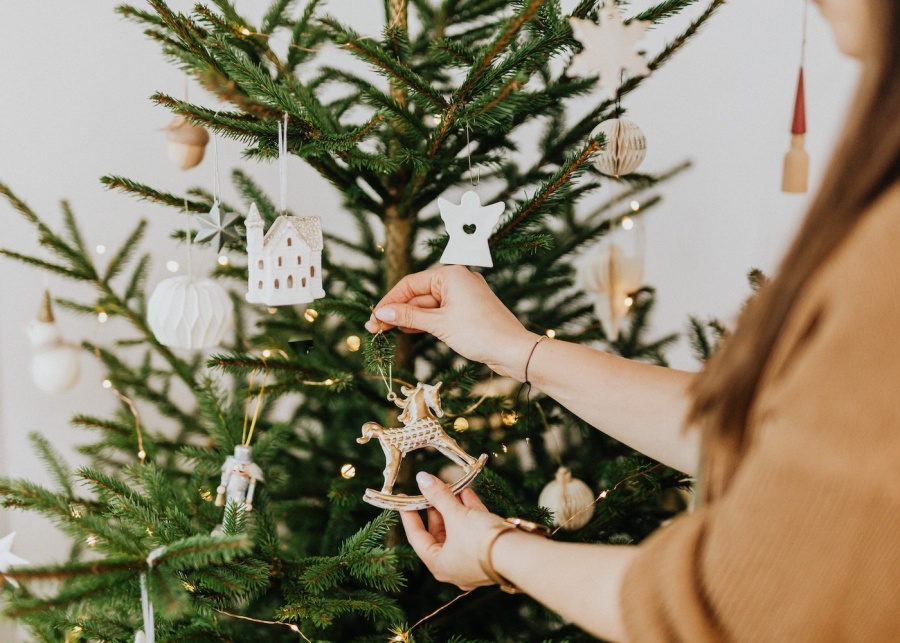 Photo: Unsplash
Fill your home with the sights and scents of the yuletide season. Here's where to buy Christmas lights, wreaths, stockings, decor and more in Singapore!
We love getting a bit crafty with Christmas decorations (hello pom-pom wreath, reindeer toilet rolls and DIY Christmas baubles!). But there's also something quite special about adding to the Christmas decoration collection every year. (Psst, here's where to get fake and real Christmas trees in Singapore, too!). So, if you want to bag the best baubles, snap up awesome snow globes and get your hands on the cutest Christmas stockings, you're going to need our guide on where to buy the sparkliest and best Christmas decorations in Singapore.
Hot tip: we recommend scoping out these stores ASAP to save being left with tacky tinsel and ragged wreaths!
WHERE TO BUY CHRISTMAS DECORATIONS IN SINGAPORE
1. Masons Home Decor
Singapore's largest and top favourite Christmas store, Mason Home Decor lives up to its title with a copious range of Christmas decorations – from artificial trees to LED string lights, ornaments, tree toppers, wreaths, and so much more. We especially love the FirTECT hyper-realistic Christmas trees as they're super durable and perfectly match all the baubles, fairy lights and pine cone decor!
Mason Home Decor showroom, 5 Pereira Road #04-01, Asiawide Industrial Building, Singapore 368025
2. Henry Christmas Wholesales
No need to search far and wide – Henry Christmas Wholesales is your one-stop holiday wonderland. They've got all the Christmas decorating must-haves you'll want for the season. From the usual tree ornaments like baubles and tinsel to Christmas trees, cribs, and cute stockings, they've got it all. But be prepared; your shopping cart might just turn into a jolly sleigh! We're just giving you a heads-up in the most fun way possible!
Henry Christmas Wholesale, 736/734 Geylang Road (near Lorong 44), Singapore 389645
3. All Events Decor
This year, All Events Decor has stocked up with a plethora of decorative Christmassy goodies. The whole family will love browsing their catalogue that's filled with lights, baubles, trees and even blow-up snowmen! The only problem? You're so spoilt for choice, it's almost impossible to choose between the glittery wreaths or the traditional ornaments. But it's safe to say you'll be sprucing up your abode big time this Christmas!
All Events Decor, 18 Tannery Ln, Singapore 347780
4. Singapore Trading Post
Eclectic furniture store Singapore Trading Post is an absolute treasure trove of carefully selected, stylish pieces from old East India Trading Company areas, including Rajasthan and Uttar Pradesh, as well as Indonesia, Vietnam and Myanmar. If you're looking to add a little personality and unique character to your tree, make a stop here and prepare for a treasure hunt. Browse through its gorgeous collection of quality pieces. Think red felt Christmas trees and an assortment of tin animals, including reindeer. We have our eyes firmly on the miniature red glass heart baubles to add a touch of love to our tree this year!
Singapore Trading Post, Tan Boon Liat, 315 Outram Road 07-01 Tan Boon Liat Building, Singapore 169074; Joo Chiat, 426 Joo Chiat Rd, Singapore 427644
5. Marks and Spencer
Marks and Spencer is our go-to spot for all things Christmassy and then some. And the best part? Alongside those fantastic Christmas decorations, you can stock up your pantry with all the festive goodies you love. We're talking eggnog, mouthwatering Christmas cakes, and the whole shebang.
Multiple locations across the island
6. Far East Flora
If you're a gardening nut, you've got to check out Far East Flora – it's the go-to spot for all your green-thumb needs. And if you're feeling all Earth-friendly, this place is just right for jazzing up your digs with a touch of natural flair. It might not have all the glitz and glam, but it sure knows how to give your place that eco-friendly vibe. They've got lush wreaths, cheery poinsettias, and woodsy cones that'll make you feel like Christmas came early. All the best eco-friendly goodies for a super cool Christmas setup at home!
Far East Flora, 435 Clementi Rd, Singapore 599873; 590 Queensway, Singapore 149072; 565 Thomson Rd, Singapore 298184
7. Cold Storage
Besides being your go-to choice of grocery store for all things good quality and more, Cold Storage is a hidden gem for decking the halls in style during the Christmas season. You won't believe your eyes when you stroll down the aisles – they have a decently snazzy, eye-catching collection of Christmas decorations that can help you sleigh the Christmas decor game.
Multiple locations across the island
8. IKEA
We're all ready to dive into this year's huge range of decorative festive staples from IKEA (and we may already have the most adorable Vinter Santa perched on our desk). Think fake firs, LED decorations, scented and unscented candles, hanging baubles and cheap-as-chips gift wrap too. Double whammy your visit to the store by shopping for great stocking fillers for the kiddos. Look out for wooden toys, art and craft goodies and a cute range of stuffed animals. And don't forget, you can shop IKEA online from the comfort of your own couch: no need to battle the queues for your Christmas decor!
IKEA Alexandra, 317 Alexandra Road; IKEA Jurong, 50 Jurong Gateway Rd, #02-12/13/14, #03-15/16/17 & #04-20/21/22; IKEA Tampines, 60 Tampines North Drive 2, Singapore 528764; IKEA Jurong Collection Point @ Tradehub 21, 18, Boon Lay Way, Unit 100, Singapore
9. Vanda Win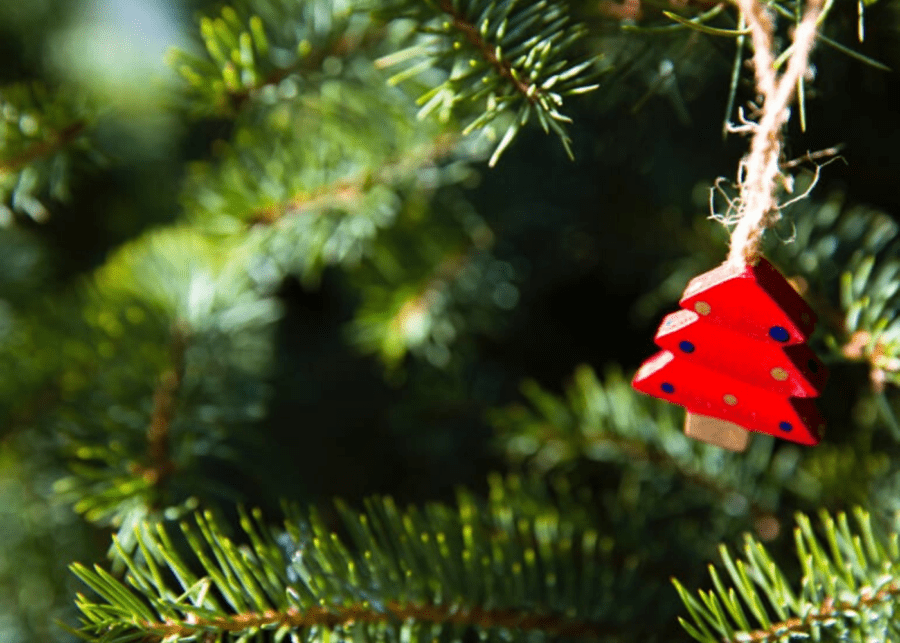 When it's time to deck the halls with Christmas trees, decorations, garlands, ribbons, and wreaths, Vanda Win has your back for the holiday season. Plus, the good news is you won't have to break a sweat lugging those loaded carts around; Vanda Win delivers everything straight to your doorstep. And here's a nifty piece of advice: head over to their Christmas page for some pro-level tips on setting up your Christmas tree. They've got you covered from start to finish with that festive spirit!
11 Tanjong Katong Road, #03-25/26/27, KINEX, Singapore 437157
10. Metro
Metro is an islander's go-to because it's the ultimate one-stop shop for everything you need – household essentials, beauty, health, and beyond. Plus, they've got a fantastic selection of Christmas decorations that are a must-have for this festive season. And here's a little secret: while you're browsing, don't forget to keep an eye out for some fabulous deals that'll make your day.
Metro Causeway Point, 1 Woodlands Square, #01-18/19 Causeway Point, Singapore 738099; Metro Paragon, 290 Orchard Rd #02-28 Paragon, Singapore 238859
11. SKP
SKP has always been our trusty go-to for everything party-related – from decorations to toys and craft supplies. And guess what? They've got your Christmas decor needs covered, too!
Multiple locations across the island
12. Hipvan
While Hipvan may not be your one-stop shop for all your Christmas essentials, it's got the perfect fairy lights to add that extra sparkle to your holiday decor. And while you're at it, why not toss a wreath or two into your cart? Hipvan's also got some amazing home decor and furniture that we absolutely adore.
Hipvan, Suntec City Mall, #02-728/729/730, 3 Temasek Blvd, Singapore 038983
13. Tangs
We know it's nearly Christmas when we wander into the festive emporium that Tangs creates every year in its stores. Inspired by signature Asian values and heritage, you'll pick up everything from ornaments to festive homewares, beddings, gift wraps to fairy lights. Expect tinsel in every colour imaginable – none of which is tacky!
Tang Plaza, 310 Orchard Road, Singapore 238864
14. Urban Li'l
Founded by a mum who is passionate about all things kids and design, Urban Li'l is a Singapore-based design studio that offers cute-as-a-button customised decorative pieces for the home… including personalised Christmas tree decorations! We love the laser-cut wooden pieces that shout out your family name (they also make a gorgeous gift for any new mums you know). This year's Christmas collection features the all-time favourite, Disney's Enchanting Christmas. We are huge fans of them all, so good luck picking. The Disney collection is also customisable, so it's perfect for Disney fans, young and old!
Urban Lil' Studio, 18 Boon Lay Way, #04-138 Singapore 609966
15. Mustard Tree
Yule absolutely adore the charming Christmas decorations from boutique store, Mustard Tree. Think snowmen, reindeers and stars galore. This fantastic store is a social enterprise that believes in empowering people with special needs. We adore the handmade plush Christmas tree that's not only colourful, but unique in design, too!
Mustard Tree, 1 Jurong East, Street 21 #02-16, Ng Teng Fong General Hospital TWR. A Singapore 609606
16. Spotlight
As parents, this craft giant is our top spot for snagging craft supplies. And come Christmas time, Spotlight is bursting at the seams with Christmas fun. As well as lots of ready-to-go wares, there are also tons of cool kits, crafts and accessories for you to knock up your own yuletide decor with the family. The make-your-own Christmas card and paint-your-own bauble kits are great fun!
Spotlight Plaza Singapura, Level 5, 68 Orchard Road (Located at the Dhoby Ghaut MRT), Singapore 238839; Spotlight Westgate, Level 3 Westgate, 3 Gateway Drive, Singapore 608532
17. Giant
Christmas on a budget is the name of the game over at Giant. There are weekly and monthly promos on all things merry and bright – picking up all your festive needs has never been more affordable. That also includes the tree and all of its trimmings!
Multiple locations across the island
18. Typo
The whole family loves Typo for its young-at-heart stationery and quirky gifts. And come Christmas? We're legging it over there for some fun-as-heck decorations with local Singaporean flavour.
Multiple locations across the island
19. Daiso
While Christmas may be the season of giving, that doesn't mean you have to bankrupt yourself to make it merry. Daiso has long been our cheap and cheerful go-to for seasonal goodies, and that includes Christmas too. The stores will be chock full of everything from cute snow globes to inflatable Santas and Christmas wreaths to shiny tinsel.
Multiple locations across the island
20. Bed, Bath N' Table
Bed, Bath N' Table is a fabulous homewares store with some of the prettiest decorations we've seen around town. Silver reindeers, sparkly baubles, festive wreaths and fancy plumes aplenty are just a snippet of the Christmas decorations coming soon!
Bed, Bath N' Table, Plaza Singapura, Level 4, Plaza Singapura, 68 Orchard Road; Great World City, Level 2, 1 Kim Seng Promenade; Parkway Parade, Shop B1-41/41A/42, 80 Marine Parade; Suntec City Mall #02-325/331/332, Atrium (Convention Centre), Temasek Blvd
Now, go deck the halls with everything cute and Christmassy!