Photography: Jennifer Burk via Unsplash
Easter nests, carrot hummus pots and white chocolate chicks… it's all in our guide to making DIY Easter snacks with kids in Singapore!
Although we love picking out our fave Easter eggs from the shops, we also enjoy having a go at DIY Easter snacks with our mini master chefs. If you caught our spook-tacular Halloween goodies (great for making all year, we say), you'll know what we mean, and now you'll find us hopping into these fun and easy recipes for Easter snacks. Not only are they yummy, but so incredibly easy to make that we might even let the kids help…
The best Easter snacks and treats to make at home with the kids
1. Peeps Rice Krispie treats
If your littles love Rice Krispies, then this is an Easter they'll enjoy. These soft marshmallow treats are easy to make and fun to decorate. Plus, these can be enjoyed even after Easter! Follow the instructions by Fun Cookie Recipes and you'll have these no-bake treats within 30 minutes.
2. Vegan Easter egg cupcakes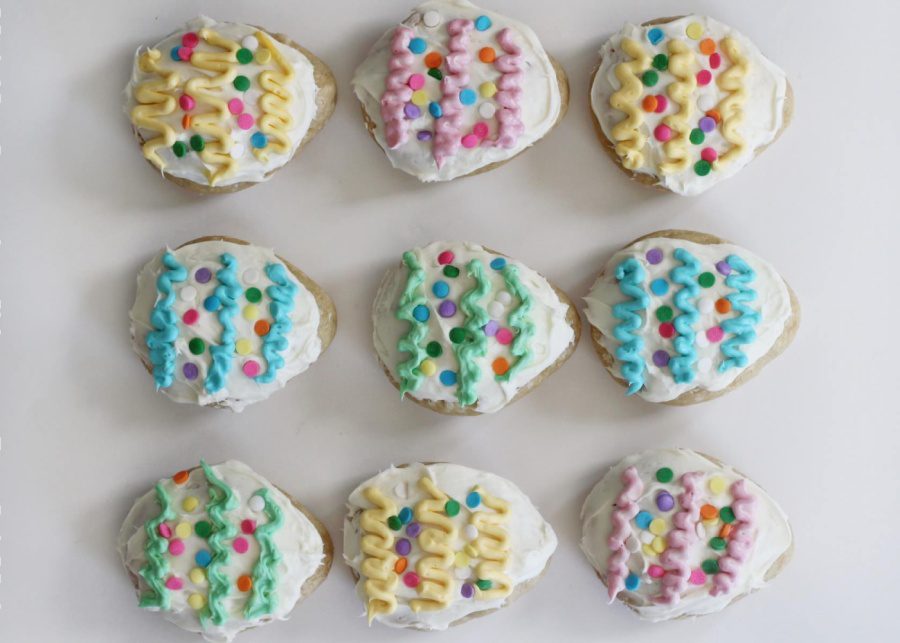 For those looking for a gluten and allergy-free option, this one's for you. These adorable vegan Easter egg cupcakes consist of vanilla cake with coloured frosting and sprinkles. Strength and Sunshine has the full recipe so you can make these with the kids.
3. Easter egg cheesecake
Cheesecake, but make it as an Easter egg! This treat doesn't require the oven, although you'll need to set it in the fridge for a few hours before you can dig in. A decadent treat that's sure to impress the fam when you serve. Follow My Morning Mocha's recipe to make this Easter snack.
4. Easter cakesicles
How cute are these cakesicles? We reckon these cute little bunny treats will be the talk of the town when you serve them to your guests. These sweet treats are easy to make, and you don't need a lot of ingredients for them. Head over to We Are Not Martha for the recipe.
5. Easter egg sundae
This Easter egg sundae is the perfect snack that everyone in Singapore can enjoy, given the country's all-round warm weather. Ice cream is the main ingredient inside the Easter egg sundae, alongside brownie bites, chocolate sauce, and creme eggs. Interested in making this? A Mummy Too has the easy-peasy instructions that you can follow.
6. Lamb pretzel pops
Easter is not only a celebration of Jesus and his pretty nifty resurrection skills, but also of springtime too. Try these lamb pretzel pops by Hungry Happenings – no actual lambs involved.
7. Chocolate Easter nests
These adorable chocolate Easter nests by the good folk at Picklebums are incredibly easy to make – only three ingredients needed: Coco Pops, Mars Bars and butter. If that's not a delish combo, then we don't know what is. Probably best to give teeth a good clean afterwards!
8. Chicken and egg (shaped) sandwiches!
Easter snacks don't have to be ALL about chocolate, and these adorable chicken and egg cookie cutter sandwiches by Cool Mom Picks put a savoury spin on the humble Easter treat!
9. Easter carrot cheese ball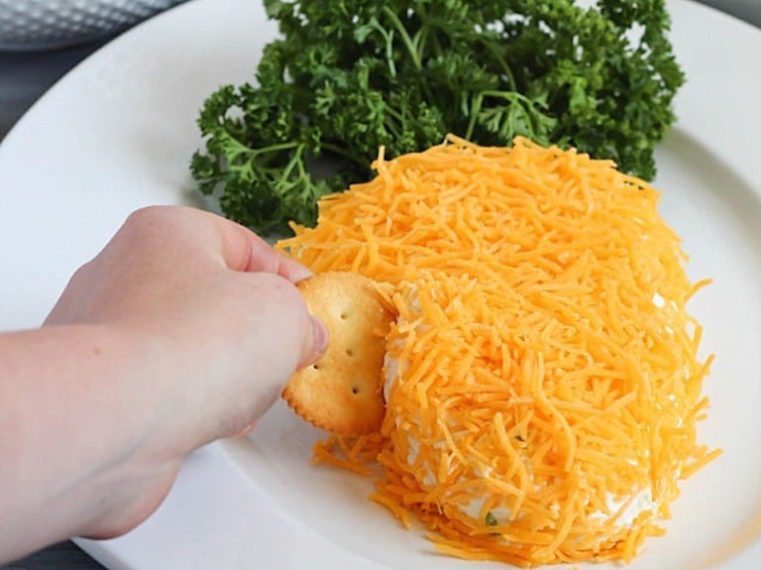 We're always on the lookout for cunning ways to get our kiddos to eat more vegetables, so we think this Easter carrot cheese ball by Yummy Healthy Easy could be just the ticket.
10. Rice Krispie Easter cups
The Rice Krispie cake was the stalwart of any birthday party pre-1985 (yes kids, we're THAT old), so we're all for a revival of any Easter treats involving snap, crackle and pop. We present you – drum roll please – Rice Krispie Easter cups by Lil' Luna!
11. Easter bunny first cups
A Zesty Bite shows us how to create cute Easter bunny dirt cups in its easy-peasy tutorial. Dirt made edible – the little ones will be pleased!
12. Carrot hummus
Another healthier pick for the Easter snacks party table: Carrot hummus by Handmade in the Heartland. Who knew hummus could look so cool?
13. Chocolate-filled Easter chicks!
Cheep, cheep! White chocolate candy filled Easter chicks are a treat to make and fun to eat – Hungry Happenings show us how to make this fab Easter snack!
Have a happy (and delicious!) Easter, folks!