Thinking of going gluten-free but worried about what to cook? We found some good gluten-free recipes that are perfect for the kids. Breakfast, lunch, dinner – and even desserts – are sorted!
Have you been religiously adopting a gluten-free diet to manage Celiac, or considering a family-wide induction for the sake of encouraging healthier eating? We've scoured the web for some naturally gluten-free recipes, sans wheat, barley, and rye, which are kid-friendly to boot, and here's what we've got…
13 gluten-free recipes that are good for the kids
GLUTEN-FREE BREAKFAST RECIPES
1. Gluten-free goddess blueberry muffins
Going gluten-free doesn't mean having to bid adieu to your favourite treats. Gluten-free baking recipes are aplenty, and the idea is switching out the common wheat flour for almond flour instead. One of our favourite comfort foods for lazy mornings has to be the classic blueberry muffin, and we like this gluten-free recipe from Gluten-Free Goddess Recipes that produces extra light and tender almond flour muffins studded with fresh blueberries.
2. Quinoa pancakes with caramelised banana
Another great substitute for wheat flour is quinoa flour, which has been touted as one of the most nutritious grain flours around. If you've got a little one that adores their stacks of fluffy pancakes, this clever quinoa version should do the trick. This recipe by Taste is sure to be a hit with the kiddos. Serve up the pancakes with a generous slather of greek yoghurt and chunks of caramelised bananas for an extra sweet treat.
3. Sweet potato cakes with poached eggs
We love sweet potato for its versatility: from the usual fries to something unique like nachos! This recipe by BBC Good Food utilises the starchy root as a cake topped with poached eggs. The dish is spiced with harissa, a Tunisian chilli pepper paste, which gives it a kick. Gluten-free and perfect for a weekend brunch.
4. Coconut chia pudding
Crunched for time in the mornings? This easy, homemade breakfast is a favourite option to make by Yummy Toddler Food. Made out of chia seeds, the pudding's packed with all the good stuff kids need, such as healthy fats, fibre, protein and calcium. Top this concoction off with fresh fruits or other desired toppers for some added flavour. Pop this in an airtight container into the fridge and breakfast is settled for the next five days. Win! Psst, replace the Greek yoghurt with a non-dairy version to make it a dairy-free pudding.
5. High fibre broccoli smoothie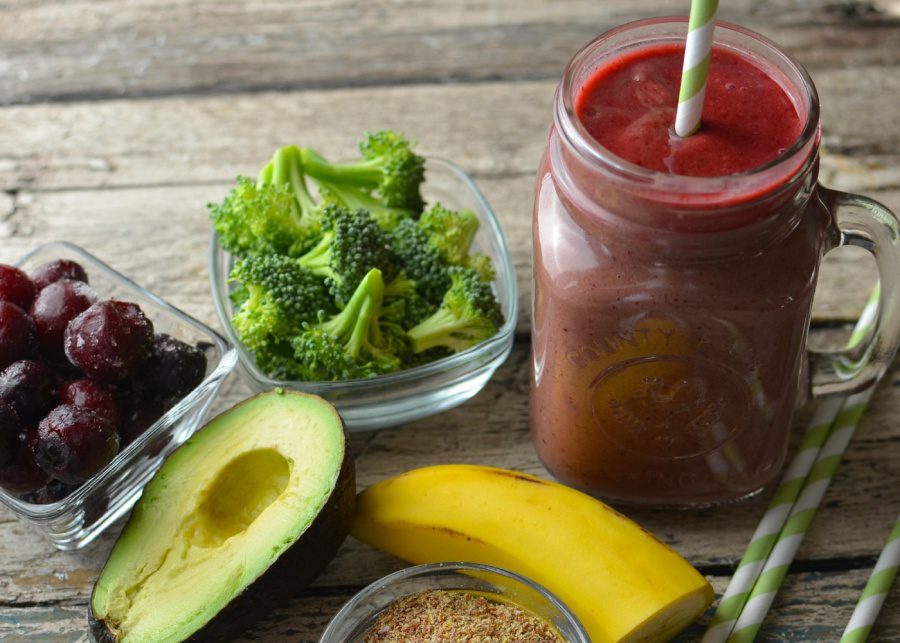 Alright, hear us out on this: yes, we know this is going to be a challenge, but think of the health benefits your children will get. Plus, they won't really taste the broccoli in the smoothie if you mask it with plenty of fruits! Remember to use a powerful blender so you don't get any broccoli chunks. We recommend this gluten-free broccoli smoothie recipe by Super Healthy Kids. Let us know what the verdict is on this!
GLUTEN-FREE LUNCH & DINNER RECIPES
6. Easy bake chicken nuggets
These gluten-free baked chicken nuggets are always a hit whenever we make it for the kids. Plus, everything can be done within an hour so you don't have to contend with a hangry bunch. If it's too spicy for your palate, just adjust the cayenne and pepper measurements. Serve these as is or with your grain of choice. We followed Whole New Mom's recipe and, suffice to say, we'll be making these more often now!
7. Walnut encrusted wild salmon and edamame mash
We can't get enough of this fork-tender salmon, topped with finely chopped pistachio for an extra crunch. The kids will need their dose of greens, so give the dish a twist by placing the fish on a bed of delish edamame mash instead of the usual potato mash. School night dinners, sorted! Get the instructions on this gluten-free meal from Sprouted Kitchen.
8. Zucchini linguine
Transforming zucchini into noodles is one of the oldest tricks in the gluten-free recipe book. This quick, simple recipe by Gluten Free Mom is something that you can whip up on those nights when you have no time for fancy dishes. You can jazz up this meal by adding in prawns or serving a side of grilled fish. Yum!
9. Gluten-free chicken and leek pie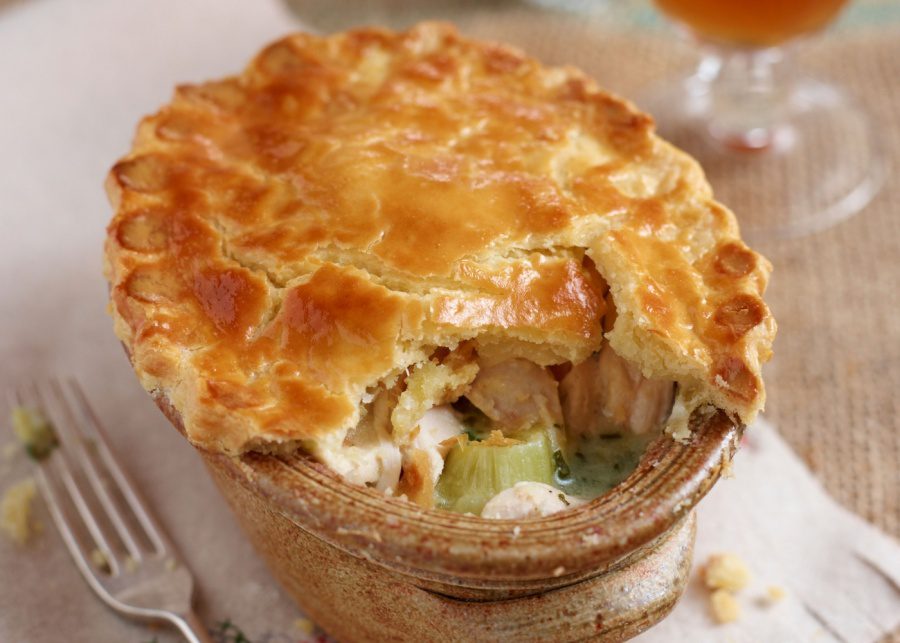 Gluten-free doesn't mean that you're eating boring, bland food! Good to Know's gluten-free chicken and leek recipe is perfect for kids (and adults). This pie is generously packed with chicken chunks and a rich, creamy sauce – we couldn't resist finishing the whole thing! Once you've mastered making this pie, you can use this recipe and transform your other favourite non-gluten pies.
10. Paleo apple glazed turkey meatballs
Who doesn't love IKEA's meatballs? Here's a gluten-free recipe by Once a Month Meals that you can make at home for the kids. Either prepare and cook the meatballs immediately or keep them frozen until it's time to feast. The apple glaze goes well with the meatballs, which are packed with green onions and a pinch of cayenne. Serve these with a side of stir-fried cabbage for some green goodness.
11. Quinoa tabbouleh
We can see why quinoa is such an 'It' superfood right now: this versatile grain can be used to prepare a mix of sweet and savoury dishes, one of which being tabbouleh. This vegetarian Mediterranean dish can be considered a salad, and just requires mixing up cooked quinoa, Roma tomatoes, cucumbers, parsley, and red onions. Don't forget a zest of lemon and minced mint. Follow this gluten-free recipe by From My Bowl.
12. Gluten-free pizza bombs
This mini version of our favourite food is da bomb! You can whip these up and serve them as finger food for guests, a Sunday afternoon snack, or even a late-night cheat treat. Who says you have to forego comfort food just because you're on a gluten-free diet? Follow the instructions from Gluten Free Easily to make these bombastic, bite-sized pizzas.
13. Doughnut apples
It's not like the yeasty version, but if you're searching for a gluten-free alternative for the kiddies, these doughnut apples will do the trick! Eat them as an afternoon pick-me-up. Add them into your little one's lunchbox for their sweet snack. Have them if there's an excessive amount of apples in the house. Delish has the recipe if you're interested in making them!
Enjoy your gluten-free meals, fam!