It's almost Halloween, which means it's time to get our creep on with a roundup of horror books for our HoneyKids Book Club!
For us mums, Halloween usually means trick or treating and shopping for fangtastic costumes for the minis. But what happens when the little monsters are safely tucked in and sleeping soundly? It's time for mum to get her lounge-life on with a glass of sauv blanc in hand and a bone-chilling book in the other! After all, it's Halloween season, and scary books are a-waiting, people!
So in honour of our favourite time of the year (apart from Children's Day, of course), we've picked out the creepiest horror novels that'll beat any Halloween flick you've ever watched. You're welcome.
HORROR NOVELS & SCARY BOOKS FOR HALLOWEEN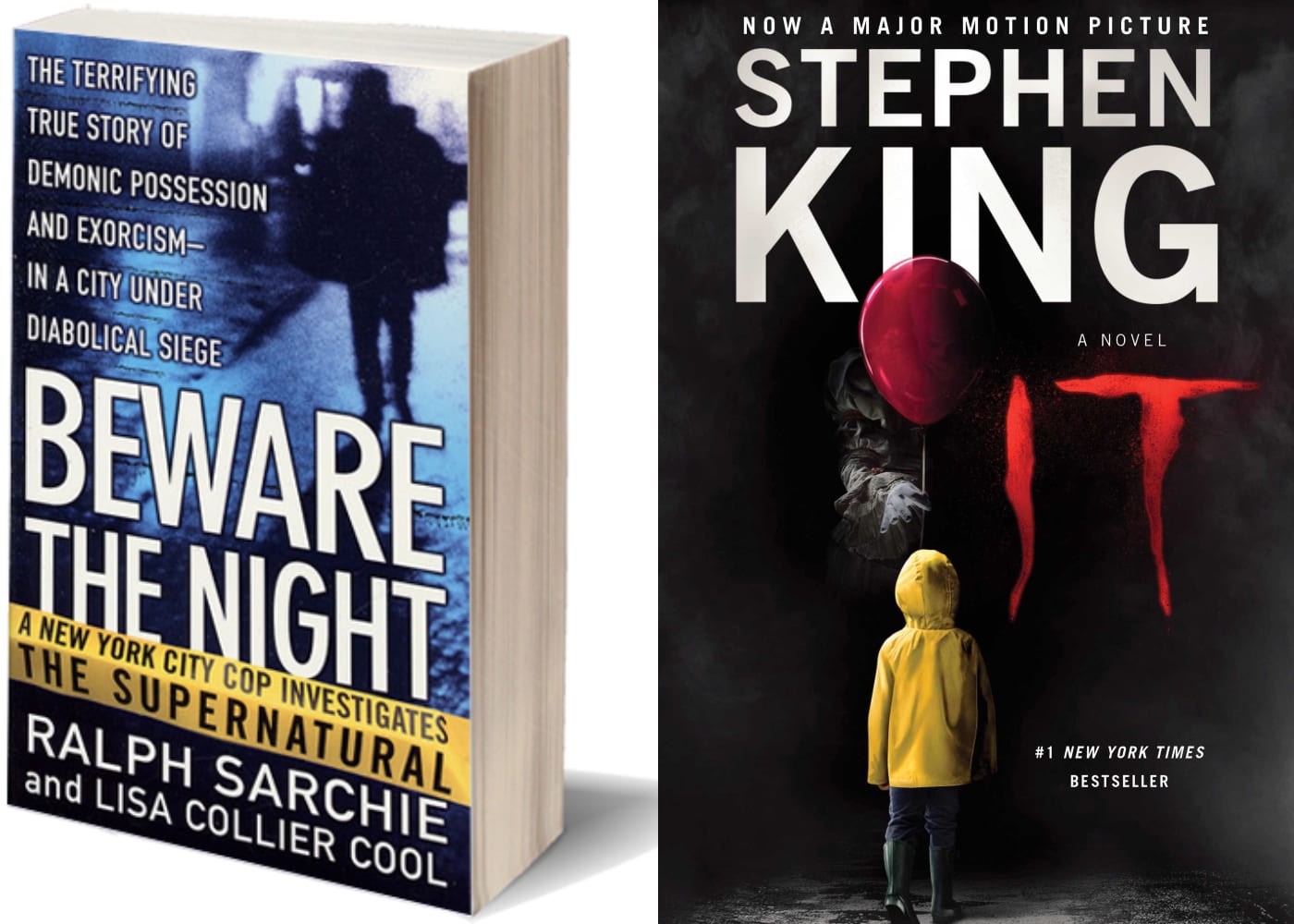 Fans of The Conjuring and Amityville will love Ralph Sarchie's eyewitness accounts on demonic possession. A 16-year NYPD veteran, he specialises in investigating cases of the supernatural and assisting in exorcisms. In this book, he details his scariest experiences, including a home invaded by the angry spirit of a murdered nineteenth-century bride, the trials faced by a family living in a house formerly owned by a Satanist and more. Oh, and it's all true. Sweet dreams!
IT by Stephen King
If you've got the time, why not spend it with Pennywise? Although this book is a whopper, Stephen King fans will appreciate the detail that goes in the book. And with IT: Chapter 2 freshly in our minds, there's no better time to read what may consider to be King's scariest and most disturbing novel to date. It tells the story of a group of friends who develop a bond after defeating a creature that has been killing children in the town of Derry, Maine who unfortunately returns 28 years later.
Penpal by Dathan Auerbach
Based on Dathan Auerbach's creepy posts to Reddit, Penpal tells the story of a man investigating all the creepy stuff that happened to him during his childhood. It starts with snippets of his earliest years and as you go further into the book, you'll realise that it's all part of one bone-chilling story that has shaped his life and the lives of those around him. Also included: random unexplained photographs taken of him and his best friend. Which brings us to the question: who is taking the photos?!
WARNING: If you are expecting, do not, we repeat, do not read this book! Former HoneyKids ed Amy did and continues to regret it to this day. Rosemary and Guy are having a baby but aren't exactly having the best luck in the world – that is until they get to know their uber creepy neighbours, the Castevets. The closer they get, the weirder things become. This book is an easy read, and is all about the buildup, so be patient!
We don't know about you, but there's something about traditional ghost stories that seem way creepier than books about zombies and monsters. The Woman in Black is exactly that. There's no blood or guts or explicitly scream-worthy moments but it's written so well that most of the scary stuff happens in your head. The author begins the book with the story of ageing solicitor Arthur Knipps recounting his experience as a young lawyer – specifically the experiences that have caused him anxiety and many sleepless nights. Ugh.
Anyone who loves spooky stories will love this collection. If old school horror is your thing, you'll love James's style. Just like The Woman in Black, there's no gore. The stories are more about subtle shivers, suspense and unanswered questions. It takes us back to the time when we believed spirits and faeries lurked around the English countryside – and proves us right. If you've ever wondered why ghosts are white sheets or why howls in forests at midnight meant evil was lurking, these stories are your answer.
Happy reading, and happy Halloween, too!