Planning a holiday from Singapore and want to bring your helper abroad? Check what visas your helper needs to travel with you.
Planning a family holiday from Singapore? We are truly blessed in Singapore to have the benefit of live-in help – and, come vacation time with the kids, we know their support is priceless. So, if you're thinking about bringing your live-in helper on holiday too, you're going to need to know the nitty-gritty details on how to get visas for helpers. Thankfully, applying for visas for your foreign domestic worker (FDW) is relatively simple, and we've done the homework for you. Read on for our handy list of requirements for helpers of Filipino and Indonesian nationality to popular holiday spots and kid-friendly destinations. Plan well in advance (at least a month for visa processing, preferably when you book tickets) because who wants last-minute stress at Changi Airport when your helper can't get past immigration! So, here's a guide on how to get visas for helpers…
Disclaimer: While we've done our very best to provide accurate information on visa requirements for your helper, it's always worth double-checking with the relevant embassies to ensure your documents are all in order – especially during these precarious post-pandemic times!
Visa information for your destinations:
1. Canada
Get ready for mind-blowing scenery (hello, Niagara Falls and the Rocky Mountains!) when you alight in Canada! Opt for a 6-month visitor visa for C$100 (S$108). You'll need your helpers to have their supporting documents ready when applying. Be sure to prep in advance.
2. Denmark
Did you know that Denmark is the happiest nation worldwide? That's right! Head to this country – home to happy people and stunning design and architecture – and be prepared to be left in awe. With a processing time of 15 to 45 days, all you have to do is book an appointment online to submit your helper's visa application to the Embassy of Denmark's Joint Visa Application Centre in person, with a fee of DKK 598 (S$125). You've got to love the Danish for keeping it simple!
3. France
If you haven't visited the city of love – AKA Paris – it's time you do! France is known for its iconic Eiffel Tower, delish cheese, croissants, bubbly Champagne and full-bodied wine, and so much more. If you're bringing your FDW for a stay of less than 90 days, navigate through the République Française website to start off the visa application process. The fees are based on the duration of the trip and the type of visa.
4. Germany
What better way to celebrate Christmas than in Germany? Bring along your helper for a festive break to the land of poets and thinkers! Apply for a Schengen visa at the German Visa Application Centre. There, your helper will have to make an appointment to submit their application along with relevant documents with a fee of EUR 80 (S$125) on top of a service charge of EUR 34.13 (S$53.40).
5. Italy
In the land of romanticism, Italy is the spot! Delish, authentic Italian grub, scrumptious wine, beautiful ambience, you name it. If you want to bring your FDW to enjoy a slice of Italy, make sure to apply for the tourist visa for your helper at the BLS Italy Application Centre. Check out their downloadable document checklist to make sure your FDW has the necessary documents. Expect a fee of S$114.40 + S$29.80 (service charge) and payment to be made in Sing dollars cash. We love that they provide us with a nifty guide on how to apply for the visa on their website.
6. Netherlands
Beaut windmills, cheese markets and Amsterdam canals – the Netherlands is the best place for sightseeing and did we mention the Northern Lights? Just wow! You can opt for the short-stay Schengen visa for your helper by completing a hard copy of the online application form. Make use of the tracking feature to keep tabs of your application online or via SMS. A step-by-step guide is provided to apply for visas fuss-free.
7. Spain
Down to live like the Spanish? Mucho gusto! We're talking beach life, cool sunnies and sexy swimwear. If your FDW has been working for you for at least nine months, she can apply for the Foreign Domestic Worker Visa, which takes a minimum processing time of 15 days. The cost includes a service charge totalling S$141.20. So book a trip to Spain and surprise your helper!
8. Switzerland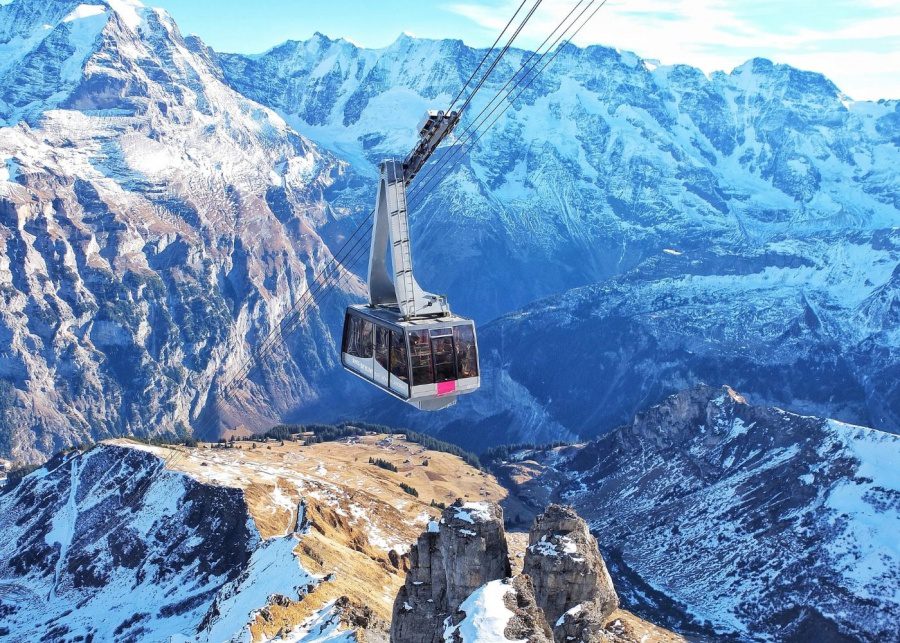 Dreaming of being on cable cars in the mountains? Switzerland, here we come! Schengen visas are available for both your fam and helper with an expected processing time of about 15 days (not too bad!). Schedule an appointment in advance, and be sure to complete the declaration form for domestic helpers. The visa costs S$170.
9. South Korea
Annyeonghaseyo! Gangnam style your way to South Korea. Think the land of K-pop music, K-dramas, Kimchi and fab skincare (we're in)! Take your helper along with your fam to this globally influential country. Secure a visa for your helper by following the info here. Submit it in person at the Embassy of Korea. Also, take note that your helper must be employed for at least 6 months to secure a visa. The costs vary depending on the duration of your trip.
10. UK
Keen to escape the humidity for a more temperate stroll through London's Hyde Park? If your helper has worked for you for at least one year, they are eligible for a visa to enter the UK. Domestic Workers in a Private Household visa takes three weeks to process and can be applied for up to three months before you're ready to jet off. At a pricey S$887.90 (£531), you'll want to stay a while to get full bang for your buck. Lucky it lasts six months…
11. Australia
Looking for some leisure time Down Under? The theme parks on the Gold Coast are epic! The Australian High Commission will issue your helper a subclass 600 Visitor (Tourist or Business Visitor stream) visa. Check out this handy guide to the application process.
12. USA
You'll want your helper to come along if only to survive the 24+ hour trek to the USA. US immigration isn't known for its open-door policy, so the application process for a Domestic Employee visa for your FDW is like an obstacle course. You'll need to confirm they've worked for you for more than a year. They'll have to apply online and provide supporting docs. The next stage is an interview at the US embassy, where your helper will have to reassure the powers that be that they won't go M.I.A. or overstay the visa. Those still standing at the end of it all will be rewarded with a six-month visa. Hooray!
13. Malaysia
Pack your bags and nip across the Sing-Malay border with your fam and your helper without a worry. There is no need for a visa for your helper to enter Malaysia (no visa is required for nationals of ASEAN countries except if they stay for more than one month).
14. Indonesia
Thinking a spot of shopping in Seminyak is more your speed? Or a lazy getaway to Telunas Island, perhaps? Indonesian nationals need not process any paperwork to enter their home country. Tick! For FDWs of other nationalities, the only available visa currently is the B211 Visa. Better start brushing up on your Bahasa for your weekend hopping around the Flores islands…
15. Hong Kong
Fancy a frolic in the New York of the Far East? The Hong Kong Immigration Department permits visa-free stays of 30 days for Indonesian passport holders and 14 days for Filipino nationals. Dim sum, here we come. You'll be needing our guide to Hong Kong with kids then.
16. Vietnam
Good news for those of you with a taste for fresh Vietnamese food: Indonesia and the Philippines are currently on the list of visa-exempt countries, meaning you can use the cash you save for some handmade leather shoes. Don't forget to read our guide to Vietnam with kids before you head off.
17. Japan
Imagining imbibing with sake, sans kids? You can score a three-month Japanese visa for your Filipino helper with a bit of prior preparation. Fair warning: the supporting documents can be a bit of a pain. For Indonesian helpers, they can enjoy a visa-free stay of 15 days (if not, they'll need to apply for the same three-month temporary visit visa).
18. New Zealand
Heading to the land of The Lord of the Rings with your precious? Helpers may enter New Zealand on a Specific Purpose Work Visa. Make sure to leave plenty of lead time (at least 20–25 working days) and get your documentation sorted – including evidence of return tickets, accommodation, bank funds and passport copies of all members of the family travelling together. It's on the expensive side ($700+), so probably not worth it for a long weekend.
19. Thailand
Dreaming of a Thai massage poolside while your kiddos are happily building sandcastles with your helper? Thanks to the Thai embassy visa exemption, your Indonesian or Filipino helper can enter Thailand for up to 30 days without a visa (but only twice per year, mind you). Phuket here we come!
20. Sri Lanka
Sunny Sri Lanka is the place to go for sea, city, safari, surf and sand. Apply online for an Electronic Travel Authorisation (ETA) for a Short Visit Visa (for 30 days) for your family and your helper. No need to faff about with passport copies, documents or photographs for the application; just flash your passport, ETA Approval Notice, return air ticket and proof of sufficient funds on arrival to be ushered through immigration.
21. Cambodia
Channel your inner Angelina because you're going temple tomb-raiding in Cambodia! To make things easy breezy, your Indonesian or Filipino right-hand woman is from the list of visa exempt countries. And in more good news, you can now apply online for visas for the rest of the family. Job done.
Other considerations
So, now you're armed with all the info you need for your helper to tag along on holidays. It's also a good idea to mull over the wider implications involved. First of all, ask her if she wants to come abroad. She may be reluctant to leave her familiar world and support network in Singapore but not know how to broach the issue with you.
Next, think about where she will sleep. It may be as easy as booking an extra adjoining room in your hotel. If, however, you're heading home, steel yourself for a cringe-worthy conversation with your parents about where she'll bed down in their house. Also, be prepared for a bit of backlash from relatives and friends. Having a helper is incredible, but it's not part of the Western psyche, with some thinking it's tantamount to slavery on one end of the scale and you showing off on the other. Food for thought…
Last of all, if your helper can't come with you, don't fret! It's totally possible to fly solo with kids, and if he wants to have a good holiday, the husband better pitch in, too!
Happy travelling!