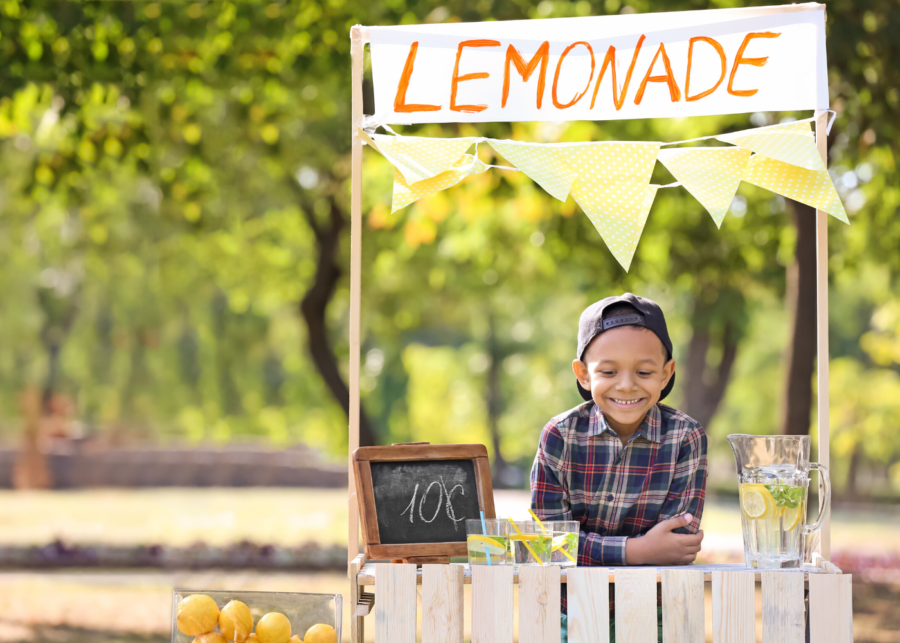 Who says old-school activities aren't fun? Let the kids try their hand at one of these fun projects!
While we're guilty of occasionally hyper-scheduling our kids' lives with awesome classes and activities in Singapore, at heart we're big fans of old-school parenting. You know, busting out the art and crafts box filled with fab bits and bobs from our favourite art and craft stores in Singapore. Or, shock horror, letting our little people get BORED. That's when true inspiration and creative play really kicks off – think cardboard-box forts, pretend corner stores and choreographed dances. Some people call it #slowparenting; we call it 'our childhoods'. Here are our top five old-school fun activities for kids:
1. Lemonade, anyone?
Fire up your kiddos' entrepreneurial spirit with a good old-fashioned lemonade stand. In this hot Singapore weather, they'll do a roaring trade – but best text your parent crew to drum up some customers just in case…
2. Learn the art of flower pressing
Spend a whimsical afternoon hunting in the garden for pretty blooms, and practise the ancient art of flower pressing. The tricky bit is waiting for the lovelies to dry out before crafting a floral collage, but that'll certainly teach the kids some patience! Don't know how to do it? Check out this tutorial from Tinkerlab.
3. Sew a cuddly bean bag
Sewing is the perfect rainy day activity for kids, and we challenge you to find anything cuter than this little chicken bean bag! You'll be happy to have this crafty little number on your mantlepiece. Plus, it'll get the littlies' dexterity and motor skills running.
4. Make your own mug cake
Visits to Grandma's house always held the promise of a freshly baked treat. Recreate the magic at your place with this bright, tasty and no-mess Funfetti mug cake. The ideal-sized snack for little tummies. The best part? You can always make other flavoured mug cakes – like chocolate. Mmm!
5. Get outside and climb a tree
For a free, fun activity to teach your kids an appreciation of the great outdoors, all you need is a big old tree! Swallow your nerves and peek through fingers as your kiddos scramble up the trunk and along gnarled branches. There's nothing more thrilling than enjoying the breeze from up high!