Tired of replacing your child's furniture every five minutes? Here are some wallet-savvy beds, chairs and desks that'll will grow with your child...
In the blink of an eye your teeny tiny bubba has outgrown the essential baby equipment you stockpiled, swiftly moved through cots, changing tables and highchairs, and is now demanding driving lessons and a new king-sized bed. How did that happen? And how much money have you already spent on new furniture each time the kiddos outgrew a bed or a desk? Best not to think about that. Instead, think about convertible furniture that will grow with your child. It's a one-off investment that'll see your offspring from tot to tween and beyond. Bet you wish you had stumbled upon this when you were bringing baby back from the hospital, eh?
CRIBS, COTS AND BEDS
Lifetime Bed 4-in-1 by Kuhl Home
Bring home a Lifetime Bed by Kuhl Home (pictured above) and sleep soundly knowing you won't have to shell out for another one before your kid leaves home. This 4-in-1 design takes toddlers from a low ground Phase 1 bed to a Phase 2 which has a trundle, before passing through to the Phase 3 high sleeper, which comes complete with a 'hangout' area for tweens. Then it comes back down to a single bed with drawers for Phase 4 tweens and teens. Because everything with kids is, after all, just a phase.
Suitable for: Age two years to 11+ tweens and teens
Cost: From $2609
Where to buy:#01-01100E Pasir Panjang Road, Century Warehouse, Singapore 118521; kuhlhome.com
Stokke Sleepi
For a gem of a crib that evolves as your child grows, the stylish look and great functionality of the Stokke Sleepi makes it a top pick. The Oval Crib is suitable from newborn through to around three years, but if you also pop the Junior Extension Kit in your shopping basket, you'll be extending the bed's life right through until your not-so-little one reaches around 10 years.
Suitable for: 0 – 10 years (with purchase of Junior Extension Kit)
Cost: Stokke Sleepi $1,599 and Junior Extension Kit $590
Where to buy: Mothercare Singapore and MothersWork
Babyhood Grow With Me Sleigh 6 in 1 Cot
Now here's a bed that your kids won't be able to outgrow even if they tried. The beautifully-designed Grow With Me Sleigh lasts from birth right through to adulthood! How is such wizardry possible? The system converts from a bassinet to a cot, then a toddler bed to a daybed, and finally to a double bed. Transformation kits are included in the price, so you'll be getting great bang for your buck with this pick. Plus, it looks cool at every stage – better yet since no teen would want to sleep in a bed that looks like it was once a crib.
Suitable for: Birth to adulthood
Cost: From $934.15
Where to buy: Mothercare Singapore, Pupsik Studios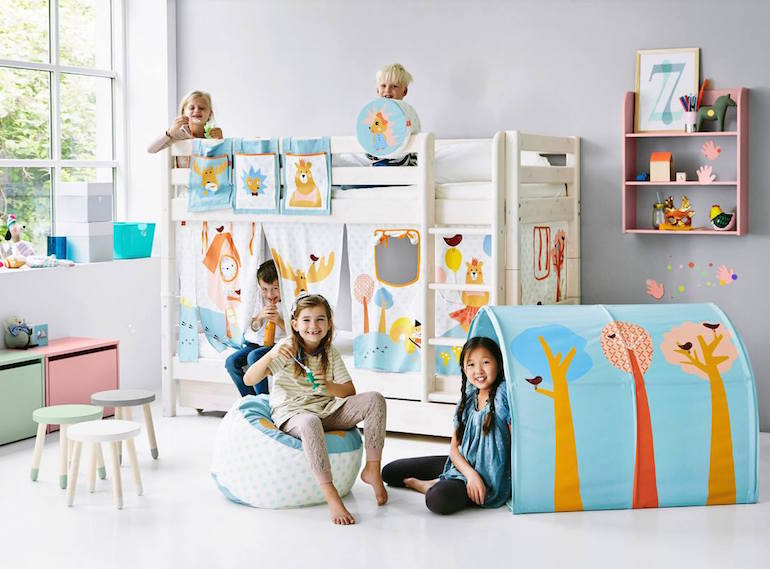 FLEXA
This Danish design house goes to the next level when it comes to beds that grow with children. Think canopies, castles, jungle safaris and slides for younger tots. Then reading nooks, bunk beds and play den options for when the little ones become not-so-little ones. Customise your bed to suit your space, lifestyle, wallets AND kids!
Suitable for: Around three years to teen
Cost: Basic mid-height bed from $1300
Where to buy: Stores in United Square, 112 Katong and Forum; www.flexasingapore.com
Babyhood Kaylula Sova Classic 5 in 1 Cot
You'll buy yourself a lifetime of use with the stylish Kaylula Sova Classic. It starts life as a bassinet for your teenies, transforms into a cot, then to a toddler bed and playpen, and finally into a table and chair set suitable even for grown ups! Genius.
Suitable for: Newborn to adult
Cost: From $1199
Where to buy: Mothercare Singapore, Mummy's Market, and Baby Market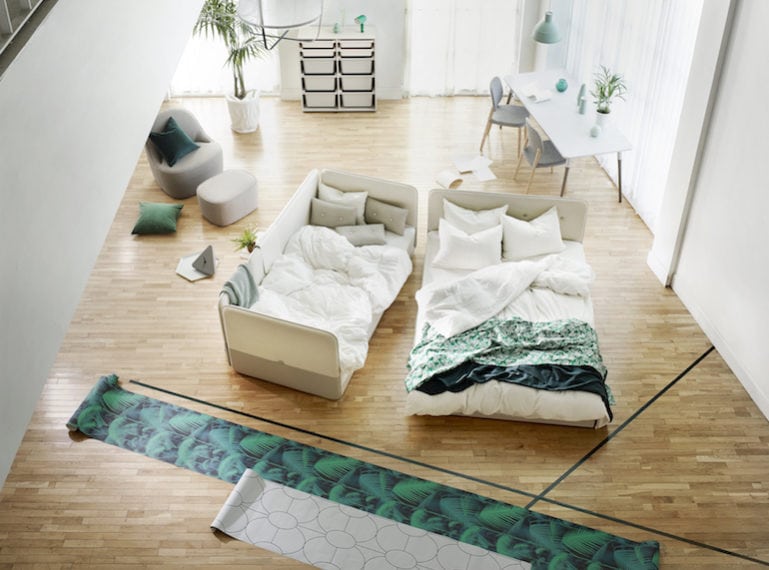 iloom CUSINO series
Here's one easy win not just for the kids but for the whole fam. iloom has recently launched in Singapore with furniture that's all the rage in Korea. The Cusino Series is great for families with toddlers who co-sleep and helps to transition kids easily from sharing a bed with mum and dad to slowly but surely increasing the gap so they're on their own. The bed can also double up as a couch. Brilliant stuff.
Suitable for: newborn to adult
Cost: From $149 to $999
Where to buy: Metro, The Centrepoint, Level 5
HIGH CHAIRS AND SEATS
Stokke Tripp Trapp
Calling all babies, tots and tweens to the dining table! We have put the Stokke Tripp Trapp through its paces by testing it on our own fleet of tinies to teens, and it was a unanimous hit. Suitable for kiddos age four months through to around ten years, this Scandi gem is a definite "grows with your kid' piece of equipment to have on your hit list.
Suitable for: Official stance is four months to eight years, but we say it lasts way longer
Cost: From $399
Where to buy: MothersWork and Mothercare Singapore
Phil & Ted's Poppy Highchair
If lightweight and easy to store are on your checklist for a chair that will suit the kiddos through the years, then you need the Phil & Ted's Poppy Highchair on your radar, stat. Not only does it look pretty snazzy, but it transforms into a regular chair for older kiddies once the highchair days are done with. We're loving the lime green pick.
Suitable for: Six months – three years in the Highchair, and up to around five years (20kg) in the My Chair
Cost: From $199
Where to buy: MothersWork
Stokke Steps
Another cool, but newer member of the Stokke family, Stokke Steps is great chair that will literally grow with the kids. Used alongside the Stokke Bouncer, Stokke Steps is suitable from newborn, so you can have bubba at the table while you try and eat an actual meal. It's handy right through to age 10 years, thanks to an adjustable design that allows for kids of all shapes 'n' sizes to use it comfortably.
Suitable for: Newborn (if used with Stokke Bouncer) through to around 10 years
Cost: From $379
Where to buy: Mothercare Singapore and MothersWork
Nomi Wooden Stem and Highchair
If a funky looking piece of furniture is what you have in mind as a seating option for your kiddo from newborn through to teenhood, the Nomi certainly ticks the chic box. The chair itself is suitable for kids age two and up, but add on the Nomi Baby option and, voila, you have a highchair that can be customised for little ones from six months. The open design makes this an easy peasy one for freedom of movement, so kids can pull themselves to the table without our help. If anything, it certainly makes for a conversational-piece!
Suitable for: Six months (with Nomi Baby) through to teens
Cost: From $420
Where to buy: MummysMarket and Nomi by Evomove
DESKS AND TABLES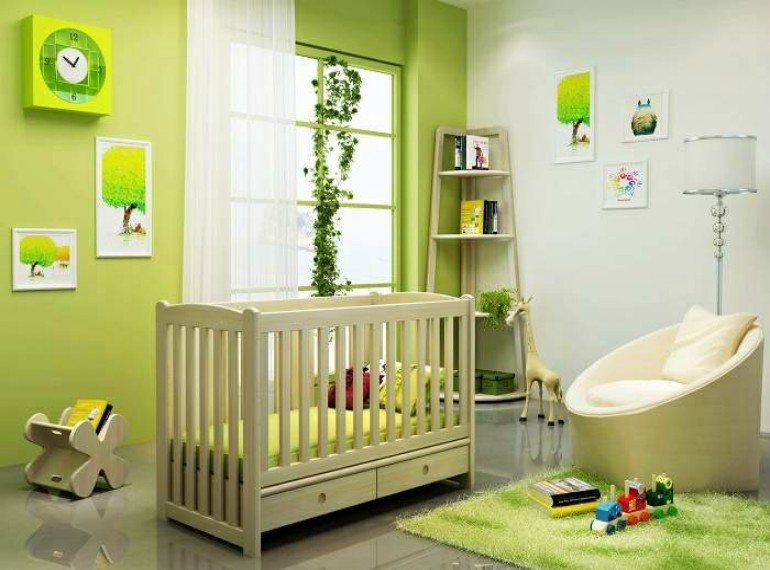 Lifecot
A cot that can be used as a baby changing table, and then reinvents itself as an ergonomic study table, you say? Now that's one nifty idea! This 100% solid Finnish pine wood super-invention is just the thing for when toddlers begin their preschool years and beyond!
Suitable for: Newborn to tween
Cost: From $580
Where to buy: Ibenma, 177 River Valley Rd, #01-20 Liang Court, Singapore 179030
IKEA
With soooo many desks to choose from, and a seemingly endless amount of combos to make your kid's study space age-appropriate, IKEA knows all about furniture that grows with children. We especially love the loft beds that pose as both a cool slumber space and an office spot all in one.
Suitable for: Five years to adult
Cost: Desks from $79, loft beds from $499
Where to buy: Online or in-store at IKEA
Moll Champion Desk
If we counted up how many hours of homework little learners are faced with from preschool until uni, we're guessing a pretty mind-boggling total. Step forward the ergonomically designed Moll Study Desk which has been created with healthy sitting, reading and writing in mind for small students age four years right through to adulthood. It's not a cheap option, but it's definitely a desk set worth the investment.
Suitable for: Four years to adult
Cost: Moll Champion Desk from $1970
Where to buy: ErgoKid Singapore
iloom LINKI-PLUS Series
This smart desk lets your little ones adjust the height and angle of their desk (yup, even the whole desk moves) at the touch of a button. Great for improving their posture, plus the desk is magnetic and non-slip to keep homework from sliding off.
Suitable for: Four years to adult
Cost: From $189 to $2,399
Where to buy: Metro, Metro, The Centrepoint, Level 5
Like this story? Here's more we think you'll enjoy:
First shoes for first steps: where to get shoes for toddlers
Space-saving furniture for kids' bedrooms
Fun posters, art and canvas picks to brighten up your kids' walls
Parenting a teenager: here's how to do it
Don't forget to subscribe to our weekly newsletter and follow us for sneak peeks and fun moments on HoneyKids Instagram!