Photography: bristekjegor via Freepik
There may be many things that you don't necessarily need for bub, but we reckon these are the essential items that you ought to have in order to bathe your baby…
So you're preparing to welcome your tiny human into the world any day now. Or, you've already given birth and brought bub back home. Do you have the necessary items for bathing your baby? Navigate through the minefield of baby consumerism with our handy checklist of essential bathtime items, and target what you really need to buy with less cash and in less time!
The 5 essential items you'll need for bathing your baby
1. Nappies
There are many different brands out there and your choice will depend on absorbency, size and type of material you like. The Pampers Swaddlers diapers use technology that is designed to draw moisture away from baby's skin when they're sleeping. These nappies also have a colour change indicator to show when they're wet. If you want to go the cloth option, Green Kids sells bamboo nappies with Velcro tabs in wonderful patterns. These are good for baby's skin, the environment, and your bank balance!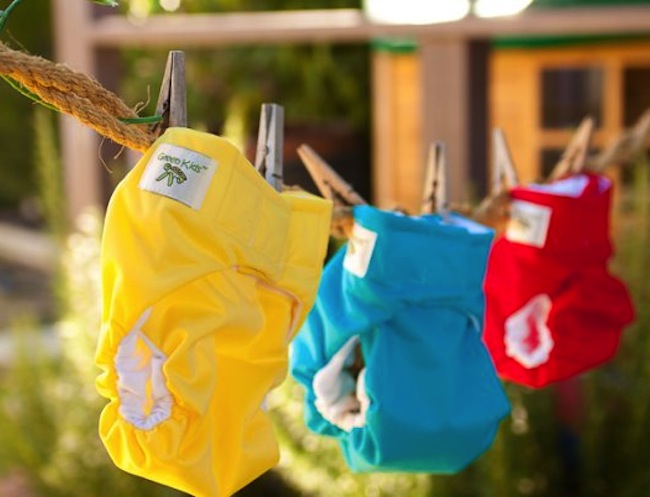 2. Nappy cream
This is a must-have item in your "bathing baby" kit. To manage nappy rash and eczema, use a barrier cream or soothing ointment on your baby's bottom. Nappy creams that contain zinc oxide are good as they repel water and reduce the risk of further redness and soreness. We highly recommend getting the Sudocrem Antiseptic Cream or Drapolene Cream. Psst, the Sudocrem Antiseptic Cream is so versatile that every family member – not just bubs – can use it!
3. Changing mat/table
You don't need a changing table – you can simply use a change mat on the floor. However, having a table at waist height will save your back. We like IKEA's Smagora, as it has open shelving underneath for basket storage and you can easily hook on a nappy caddy. Once your baby can roll though, you will need to stay right with them for safety. When your child has outgrown the table, you can convert it to a shelving unit to store their toys and books. Versatility, we love!
4. Baby bath
Get a stand if you want to save your back. Otherwise, put the baby bath on the dining table or a higher surface. Once baby starts to move, it's best to keep the bath on the ground. When they can sit up, it's good to try showers where they can start to feel a little water sprinkling on their heads – this prepares them for swimming and learning to hold their breath underwater. The IKEA Lattsam baby bath is a good option to consider if your budget is looking tight. If you are tight on space, get an inflatable one like the Munchkin Inflatable Duck Bath, which is also lots of fun, or a folding version like the Stokke Flexi Bath.
5. Baby-friendly soap
We prefer using organic products on baby skin to reduce exposure to chemicals and skin irritants. You may not find these in the supermarket but there are quite a few good healthcare stores you can source from in Singapore. QV Baby Gentle Wash may not be organic but the gentle, pH-balanced formula is a great soap-free alternative and the whole family can use it. You can also check out Koala Baby Organics' baby care range, which does not contain parabens, artificial fragrances, and colourings.
Looking for more products for bathing your baby? Check out our guide on natural skincare and bath products for babies!