Let's face it, bringing a baby into this world can come with many different emotions - excitement, fear, nervousness (just to name a few!). Doula, and mum of one, Chantel Kismet, gives us all the tips on how to manage those emotions and prep like a pro for birth.
Some women have a clear vision of what they want for their birth, and there are others who aren't sure what to expect at all. It doesn't matter which part of the spectrum you fall under, whether it's a vaginal birth or caesarean birth; preparing for birth ahead of time is the key to feeling informed and ready (as much as possible!) for this new journey into parenthood.
HOW TO PREPARE YOUR MIND & BODY FOR BIRTH & LABOUR
Preparing for birth: Nourish your emotional & mental landscape
Childbirth comes with labels of fear and anxiety tagged to it, which can trigger us in different ways. The mind is the most powerful tool you possess, and very simply put; you are what you focus on. It is important to be aware of your thoughts and the words that you are saying to yourself. Learn how to catch judgemental, fear-mongering thoughts and pivot them into something positive. Here are some techniques to try…
Psst – you can also get loads of hot tips from Chantel during our podcast convo, Everything you've wanted to ask a doula…
1. Try journalling
The first step towards mental preparation for birth is to identify these fears or feelings, acknowledge them and ask yourself what can you change that's within your control. A simple way to start is by penning down your thoughts – journaling is a helpful way to bring clarity and awareness to your mind.
2. Involve your partner
Have an open and honest discussion with your partner about your feelings and thoughts. When both of you are aware of each other's emotional and mental state, you are able to better understand and support one another. Let your partner know how you would like to be supported during labour and birth; what you would like them to say or do (also what you DON'T want them to say or do!). This gives your partner the confidence to support you better!
3. Think positively
The language of the conscious mind is words and the subconscious mind speaks emotions and imagery. Adding positive affirmations and visualisations into your daily routine can strengthen your mental muscles. You can write them or even paint them – have a little fun with it and be creative!
4. Mindfulness apps
Add mindful practices such as breathwork and guided meditation into your daily routine to help quiet the mind and tap deeper into your subconscious programming as you prepare for birth. Research has shown that such practices can calm the nervous system, reduce stress and anxiety, and bring clarity! Here are some amazing resources to get you started: Insight Timer, She Births, Gentle Birth, Breathwrk, Freya App.
5. Find your tribe!
Believe it or not, motherhood can sometimes leave one feeling rather lonely. Build a strong support network with other women to connect with and grow together on your journey. A community that you can call upon during tough days, a shoulder to lean on, a place where friends can come together to share tears and laughter!
For some of us, pregnancy and birth can have a huge impact on our mental health. If you are finding it hard to cope, please reach out for professional help. Your well-being matters; there is no shame in getting assistance.
6. Filter your social media
Filter out anything that scares you or does not put you in the right mental/emotional space! I am talking about random posts or videos that you see on social media or even stories from friends and family members. We are blessed to live in an era with such vast information readily available. But not all of them are good for us!
Preparing for birth: Empowerment through knowledge
Evidence-based information is power; when you understand your birth options and the pros and cons of different medical interventions, you will be in a much better position to make informed choices during pregnancy and labour. Especially as first-time parents when we don't know what we don't know! When we are better informed, it reduces trauma during labour as well as perinatal mood disorders. Here are some ways to boost your confidence in the labour room (and on your parenting journey) and get you prepared for birth:
7. Take an antenatal class
Invest your time in taking an antenatal class (and yes, it is highly encouraged to get your partner involved!). Choose one that resonates with your birth philosophy. You are able to gain hands-on experience and even bond with other couples at the same time.
8. Add a doula to your birth team!
A doula is a trained professional who provides mental, emotional and informational support. She works in tandem with a support partner to help a mother feel safe, loved and relaxed.
9. Write a birth plan
A birth plan is your blueprint of how you envision your labour to be. It also serves as a communication tool to your care providers. Most importantly, it clarifies what you want for your birth and helps you work towards it.
10. Become a bookworm!
There is a ton of information out there and some really good books available. If you are not planning to take a class, then invest some time with a cup of coffee and book in hand.
Preparing for birth: the birthing body
In labour and birth, your pelvis, the position of your baby, and your pelvic floor muscles all play an essential role in facilitating labour progression. So imagine this, as your baby grows, the birthing body shifts to accommodate this growth. This can cause imbalances in the body, which can impact little bub's position. The key to a shorter and comfortable labour is all about bringing balance and alignment to your body! Here's how…
11. It's all about posture!
The way you move on a daily basis can affect pelvic mobility and the position of your baby. Bring your attention to your posture and how you move; avoid slouching when sitting, take short breaks when working and alternate between standing and sitting if you are working for long hours, sit on a gym ball instead of a hard surface, avoid putting all your weight on one leg whilst standing, lie on your side and place a pillow (or two!) in between your legs and ankles when sleeping. Spinning Babies offer practical techniques to help you bring balance to your body.
12. Get moving
Add movement to your daily routine in preparation for birth. Set aside at least 30 minutes a day to walk, brisk walk, jog or swim. Studies show that regular exercise promotes blood flow to you and your baby while strengthening the birthing body. Prenatal yoga is also a great way to strengthen and lengthen the birthing body.
13. Visit a Chiropractor who specialises in pregnancy
Chiropractic adjustments are safe and recommended for pregnant women. It can help relieve pressure off your spine, reduce lower back pain, release any tensions in the muscles and ligaments, bring balance to your pelvis and nervous system, and improves fetal positioning. Chiropractic adjustments help create space that can facilitate breech babies to turn!
14. Or a physio (or both!)
"Do I need to relax my pelvic floor muscles or strengthen them?". As your baby grows, it adds pressure to your pelvic floor muscles. Seeing a female physiotherapist who specialises in pelvic floor health is a great way to understand the condition of your muscles and what needs to be corrected as you prepare for birth.
15. Add perineal massages to the mix!
A perineal massage can help to stretch and release tension in the perineal tissues. This reduces the chances of tearing through vaginal birth, and you can even use an epi-no if you like. Get your partners involved too! This is the closest you can get to "practising" labour. Take this time to breathe through the stretches and have your partner coach you!
16. Eat well
Ensure that you are eating a well-balanced diet to support your pregnancy. Add healthy fats (such as avocado, flaxseed, nuts) to increase the integrity of your skin. This can reduce the chances of tearing during a vagina birth and improve healing of the skin for cesarean deliveries.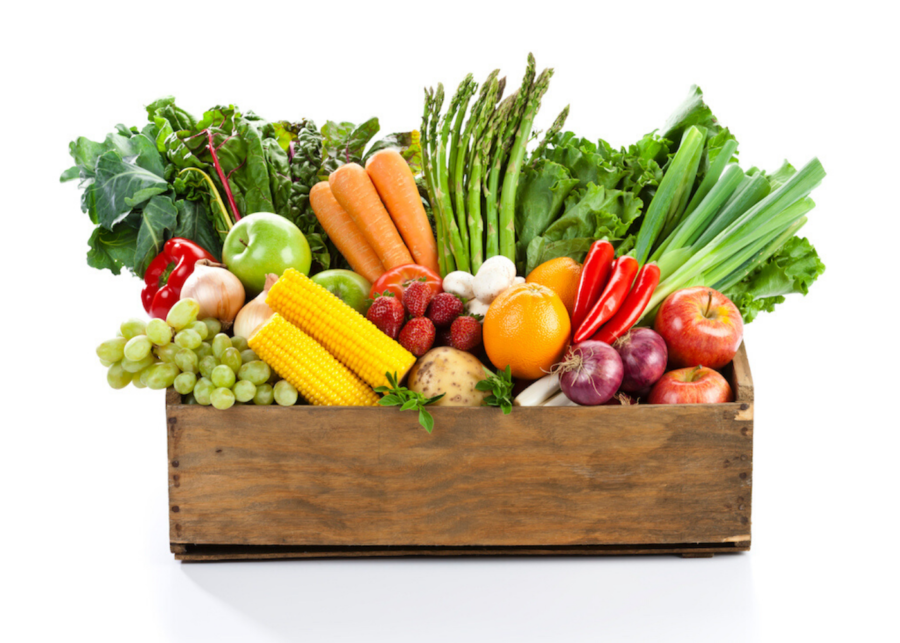 Preparing for birth: Going into labour
During labour, it's all about comfort and focus! Use all the tools you possibly can to help keep a labouring mother stay calm. I like to incorporate the use of our five senses. Here are some techniques you can try:
17. Sight
Start with the environment. You can definitely create a calm and relaxing ambience at the hospital by dimming down the lights and using tea light candles (the battery-operated kinds). Stick any affirmations or pictures on the walls (yes, you can do that).
18. Smell
Aromatherapy is a great way to calm and soothe labour discomfort. You can mix essential oils with a carrier oil and massage it onto the skin, diffuse it, or add it to a spray bottle with water and spritz the room.
19. Touch
Massages and counter pressure can be beneficial in providing comfort relief and relaxation. The "double hip squeeze" and "sacral counter-pressure" are two very effective methods to incorporate during labour. Practice locating the points during pregnancy; this gives your partner confidence when it's labour day!
20. Taste
Pick your favourite snacks to munch on during labour. Just like a marathon runner who needs fluid replacers to keep energy levels up, a labouring mother needs to do so as well.
21. Sound
What kind of music helps you to relax? Build your "birth playlist" and ramp it up to keep you focused and calm. Use a soothing voice to coach and encourage your birthing partners.
Also, don't forget to consider active birth positions – adopt alternate positions that use movement and gravity to help your baby move down the birth canal (standing, squatting, leaning on hands and knees, lunging, sitting on a gym ball).
After the birth
22. Postpartum support
Now that you've made it through labour and birth, the real work of raising a child begins! Manage your recovery and find the support you need with a postpartum doula. Learn about babycare, have time to rest and recover from birth, and be referred to specialists on everything from osteopathy to lactation consultants, with the help of Kathy from Empowa.
Now you have what you need to help you prepare for birth and beyond! Remember, everyone's journey is different and unique, but you've got this, mama!