Christmas is just around the corner, which means our favourite shopping sales couldn't come at a better time! Black Friday and Cyber Monday, here we come!
Spending Christmas in Singapore and looking for some awesome gift ideas? With Christmas almost upon us and the gift shopping well underway thanks to all the merry markets happening around town, we're all about saving as much cash as we can right now. If you missed the 11.11 deals, don't fret. Settle the kiddos down with an awesome festive flick or a spot of Christmas crafts, and get online to bag the best Black Friday and Cyber Monday deals for families in Singapore, stat!
The best Black Friday and Cyber Monday deals for families in Singapore
Supporting Small Businesses – #lovelocal
1. Beautiful family photos with a Black Friday deal from Nina Mucalov!
Are you looking for a frame-able photo you LOVE in time for Christmas? One in beautiful light and from the most flattering angle that you'll look back on and treasure for decades to come? If you're looking for lovely images that you'll be excited to print and frame and send to your family back home, book this special photography mini session with Nina Mucalov in my Orchard Home Studio on the morning of Saturday December 3rd 2022.
You'll head to Nina's Orchard Home Lifestyle Studio with your partner, your baby and/or your family and for 15 minutes, and she'll capture you at your natural best.
Black Friday and Cyber Monday Deal: To book your session click the link and choose a time that suits (no going back-and-forward!). You'll answer a few simple questions, enter your Black Friday promo code Gift100 , and pay the session fee of $225 which includes your session and your 3 favourite digital images (from a gallery of 10+)
2. Getting To Happy with a deal to smile about!
Until 2 December
Enjoy 15% off on Getting To Happy™ Box Sets (Adult and Kids!) by using the code 2022BF15. Each box comes with a set of 31 cards demonstrating ways to bring happiness into your life. The activities and ideas are rooted in science, to give purpose and meaning to even the simplest of actions. The box set includes a pop-up stand to place your set of cards on!
3. Frolic for Life with this discounted Coaching Package
Frolic for Life is a family coaching practice that offers kids, parents, and families specialist coaching in five fundamental areas: Kids & Teens, Parenting & Relationships, Life & Career, Health & Wellness, and Money & Finance. It believes in helping families get the best out of life – improving family dynamics, and empowering children, tweens, teens, and parents to create positive change.
Black Friday Offer: Get 15% discount off the Coaching Package price if you book a free introductory call before Friday 16 December. Promo Code: BLACKFRIDAY
4. Biekaleidocope Studio sale!
Biekollage and Moon Milk are on sale online (new and archive pieces!). Help Biek make space for new work, and snap up some great deals at up to 65% off! With Biekollage, Biek combines her love for clothing with encouraging women to choose what they wear rather than following mainstream fashion trends. With an eye for detail, she combines images from art and fashion magazines, fabric, and yarns to create one-of-a-kind magazine art collages that build a woman's confidence. The result is playful and provocative images that toy with our conceptions of body image and question society's conservative norms. Moon Milk is art that celebrates the individual beauty of women in all colours, shapes, sizes, and phases, reflecting Biek's vision of working with what you have and making it beautiful.
5. House of Pumpkin – buy one, get one free!
Announcing the House of Pumpkin Black Friday Sale! There is a super special workshop offer where you can buy one knitted card holder and get one free. For four hours during the workshop, you can indulge in some knitting wonders and enjoy a flavourful tea break. What will you learn in this Black Friday Knitting Workshop? Tackle five knitting techniques, learn the basics of knitting, as well as some fun tips and tricks for your next knitting sessions. Bring your friends and create memories together.
6. Exciting discounts: 15% off all clothing and accessories at Canvas & Weaves on spends over $300
Canvas & Weaves features collections from handpicked designers and artists, whose work tells stories of timeless beauty and skill. Find fair trade and slow-made products for your home and closet as we combine sustainability, quality and aesthetics together in a single place, bringing pure happiness and good karma to your doorstep. Canvas & Weaves is offering holiday sales over Black Friday (hooray!). If you have a specific brand or item in mind, be sure to shop early and don't leave items in your cart for too long (items sell out fast!).
Black Friday offer: You get 15% off on all clothing and accessories when you spend over $300, no code needed!
BLACK FRIDAY AND CYBER MONDAY
Bigger retailers and online shopping
1. Amazon
25 – 28 November
If the little ones have put all sorts of weird and wonderful requests on their Christmas lists this year, we've had lots of luck finding trickier items in Santa's 'Amazon' workshop. There's really not a lot you won't find here: just check the shipping costs and regulations for sending to Singapore if ordering outside of the Little Red Dot.
Black Friday and Cyber Monday deals: Loads of deals across electronics, homewares, kids toys and everything in between – check out our roundup of favourite Amazon steals. Also, hop over to Suntec City Atrium to shop, play and win at Amazon House from 24 – 28 November. Shop now 
2. Shopee
Mark your calendars because Shopee is unveiling some super-duper discounts this Black Friday. From tech gadgets to skincare products, you bet you'll find some sweet discounts on the platform come the big day.
Black Friday and Cyber Monday deals: Crazy flash sales happening at midnight on 25 November, with over 88% off more than 250 brands!
3. Sephora
Our go-to brand for all the beauty staples and treats – Sephora is where it's at come Black Friday in Singapore. With 20% off site-wide, it's time to get filling that online basket with all the self treats. You deserve it! The holiday edition has also just dropped, with a buy 3 get 1 free offer that's too good to pass up.
Black Friday deals: Up to 20% off site-wide
4. Smiggle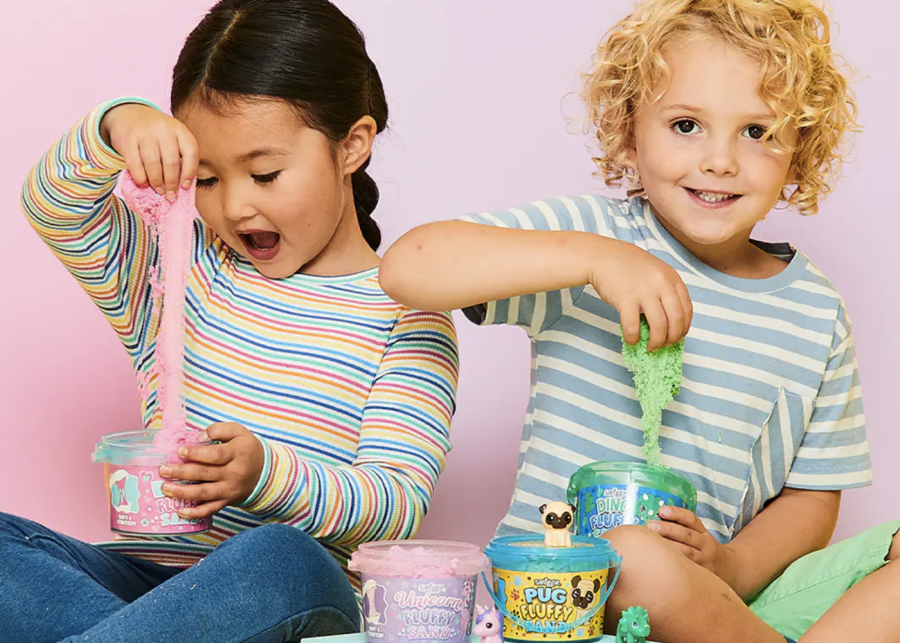 Ah, Smiggle. One of our favourite places to shop for stocking fillers with super fun little toys and gadgets, as well as adorable and funky designs for kids of all ages.
Black Friday and Cyber Monday deals: Not black, but Colour Friday is happening at Smiggle, with 40 – 60% off over 250 of their best gifts!
5. Zalora
Another big player in the e-commerce field, Zalora, is also packed with fab deals that won't disappoint even the pickiest shopper. From shoes to bags, let your inner shopaholic thrive this month. Ready? Here we go.
Black Friday deals: Deals up to 80% off, mega flash sales, and more!
6. Shopback
Shopback isn't just for sale time (there are deals to be had every day!), but you can guarantee that there are going to be big discounts in store for the main sale events coming up in Singapore. Stay tuned for more!
Black Friday and Cyber Monday deals: Expect upsized cashback of up to 100%!
7. Courts
Now's the time to treat yourself to that flatscreen you wanted or to revamp the kids' bedrooms. Courts is chockablock with all things IT, furniture and electrical gadgets, so we're keeping our eyes peeled for deal deets!
Black Friday and Cyber Monday deals: Use promo code SLASH for 25% off site-wide with a minimum spend of $399. There's also FREE delivery for spend over $200, and more deals to be had in store!
8. Dyson
Been dreaming of a Dyson Airwrap since…forever? We get it. They're awesome but so expensive! Which is why we've been waiting for one of the season's biggest sales to drop, so we can snatch one. Because this mane can't tame itself.
Black Friday and Cyber Monday deals: Some great deals. Our top pick? The Gift Edition Dyson Airwrap styler Complete with an exclusive gift worth $305.
9. Motherswork
From feeding essentials to travel gear, we always find everything we need at Motherswork, so we'll be keeping our eyes peeled for upcoming offers this Black Friday!
Black Friday and Cyber Monday deals: to be announced!
10. Mothercare
For more fabulous deals on everything for baby, check out Mothercare for their year-end sale that runs all the way until 26 December! Find everything from fashion, toys, feeding and changing, strollers, cots, home and travel, at big discounts.
Black Friday and Cyber Monday deals: Up to 60% off
11. Pupsik Studio
Pupsik has literally everything for baby from buggies to breastpumps, and they are having a huge Christmas sale so you can shop beyond Black Friday!
Black Friday and Cyber Monday deals: Up to 65% off
12. Fairprice
For everything from essential Christmas fizz to toiletry gift sets, everyday staples, to kids' toys, Fairprice has tons of items selected for big discounts in its Black Friday deals.
Black Friday and Cyber Monday deals: Super savings for household essentials and groceries, with up to 84% off and daily promo codes and flash deals.
13. Lazada
Lazada always goes big when it comes to sales, so it's no surprise that Black Friday and Cyber Monday are likely to see huge savings and discounts aplenty. So make sure you've got the credit card ready!
Black Friday and Cyber Monday deals: Up to 80% off, 1 for 1 deals, big brand discounts, plus redeemable vouchers and flash sales aplenty!
Happy Black Friday shopping, folks!