Bust out your wallets and go online shopping! Check out these international stores that deliver to Singapore.
When it comes to online shopping, we're complete converts here at HoneyKids HQ (especially during the lockdown when we can't go out!). Besides, it's great that we don't have to schlep to the malls, wrangle children and deal with crowds whenever we have to pick up cool clothes for the kids, stock up on baby essentials or treat ourselves to a new work wardrobe. But even the most seasoned online shoppers will understand that moment of despair when with something you absolutely need (okay, want) is from a store that doesn't deliver to right to your door. Attention (online) shoppers: here are some of our favourite international online stores that deliver to Singapore.
ASOS
Warning: online shopping just got dangerous. ASOS delivers free to Singapore for orders over $65, and their sales are good. Pick up loads of labels, including British high-street brands Warehouse and River Island (and fun stuff from Swedish label Monki), but we reckon it's best for leather sandals, which are surprisingly hard to find or eye-wateringly expensive here in Singapore. Need maternity clothes with style? This is your go-to. And now that ASOS has introduced free returns from Singapore, we consider that a green light to snap up everything saved in our trolley!
Anthropologie
True story: once upon a time, this writer begged Anthropologie to deliver a precious pair of boots to Australia and even offered to arrange an international courier, to no avail. Sure, it took a good few years, but Anthropologie is now keeping its international fans happy and is delivering to Singapore! There is a caveat: delivery is $35, and you may need to pay duty and taxes on arrival. Deep breaths. But remember: your kitchen, dining table and wardrobe are going to look fabulous.
Boden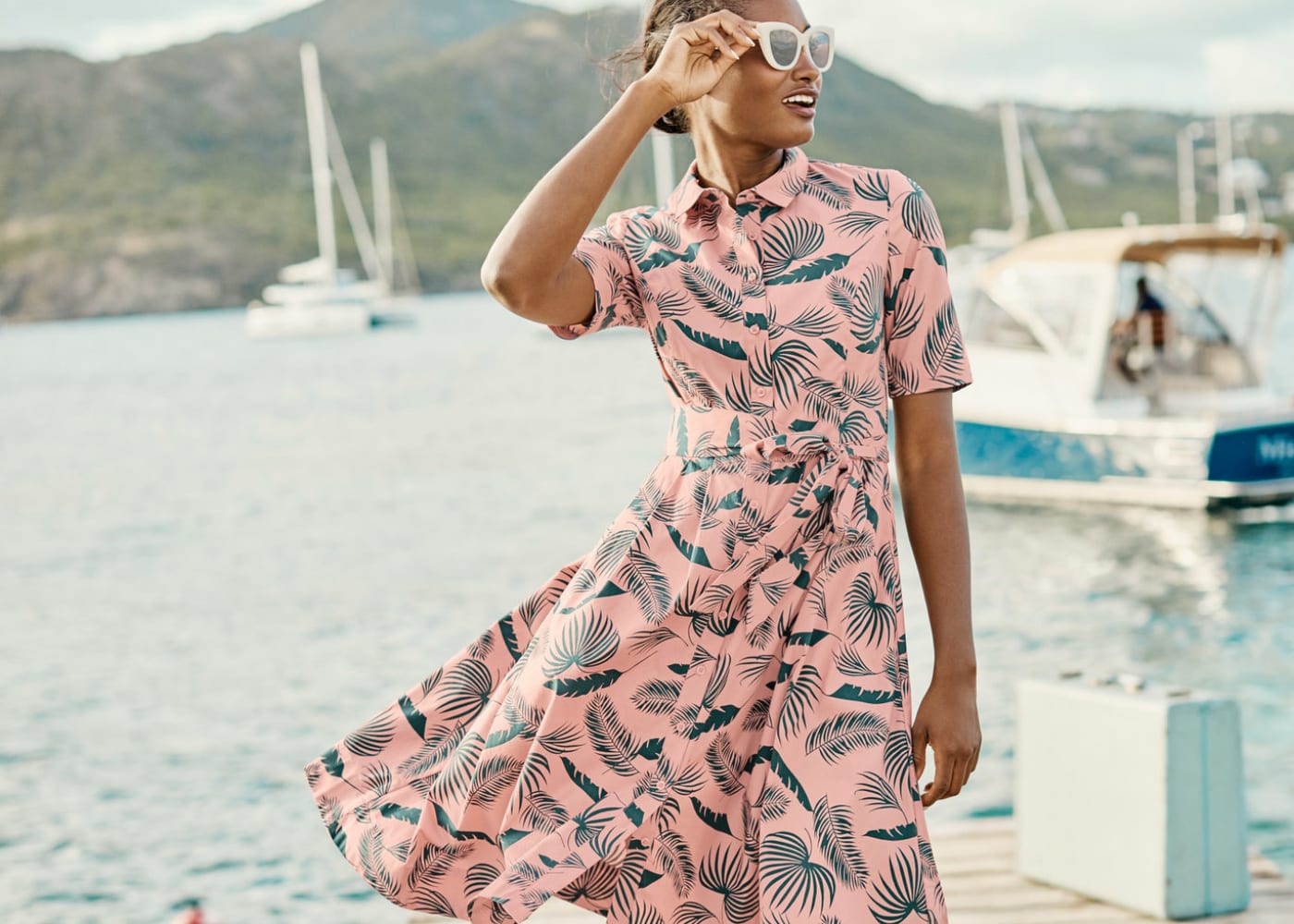 We're all heart eyes over this British brand – and the fact it delivers to Singapore! Standard delivery will see your order on your doorstep within 10 days and costs $20 or, for a fully tracked service, pay just $5 extra and lop off a few days of waiting time. What are you waiting for? Get a slice of the action and stock up on good-quality womenswear and too-cool kidswear.
Bonds
Aussie mums in Singapore will know all about the legendary underwear and baby essentials by Bonds, and the 100 per cent cotton gear is a godsend here in steamy SG. The signature baby Chestysuits, Stretchies, Babytails and classic Chesty tops are just about everything you need for little ones, and we'll be loading up on fun tees and shorts for the bigger kiddos, too. Check out the clothing range for women and men (because you can never have enough cool, comfy tees) as well. Hot tip for new mums and mums-to-be: the maternity bras and tops by Bonds are brilliant. Shipping is AU$20 or free if you spend more than $100. Whoop whoop!
J.Crew
Temple of preppy chic J.Crew delivers to Singapore! Head here for brilliant basics (you can never have too many Breton-stripe tops), perfect work shirts and cool classics for women, men and kids. There are also some perfect party pieces if you've got a wedding or special occasion coming up – winning! We think the kids' range is pretty amazing too (we wish they made everything in our size!). Expect orders to arrive within nine working business days.
John Lewis
If you've come from the UK, there's a good chance you're suffering from John Lewis withdrawals. Need organic cotton cot sheets? Fab fashion in your size? Homewares and bedding you just can't find here? This department store is brilliant, and delivery to Singapore is £15 per order. Stock up on essentials for the home and kids, and sneak in a few great finds from the fashion dept, too – check out the Kin by John Lewis range, which often has a few gems. Just don't get excited about electronics and appliances – these aren't eligible for shipping to SG.
Mister Zimi
There are at least three Mister Zimi devotees at HoneyKids HQ: soon we'll have to start sending memos about which patterned dress we'll be wearing to work to avoid an awkward 'who wore it best' situation. We love this Aussie label for its eye-popping prints and very wearable designs. The 'Tina' dress, with its short sleeves and flowy fit, is the easiest work-to-weekend piece ever. Shipping is free worldwide for orders over AU$150 (roughly $140), excluding import/customs charges.
Shopbop
One of the first online designer stores with an excellent international shipping service, Shopbop has all the goodies – clothes, shoes, accessories, jewellery and bags – by all our fave labels, including those that are harder to find here in SG (think A.P.C, IRO, Rag & Bone and Madewell). Need a Rebecca Minkoff backpack? (To fit your laptop, or stay hands-free when wrangling the kids, of course. No justification needed with us!). You'll get it in four days, with all import duties prepaid and added to your total, so there are no surprises. Shipping is free if you've spent more than $100, otherwise, shipping is only $10. Keep an eye out on social media for sales, as Shopbop has been known to offer excellent flash deals!