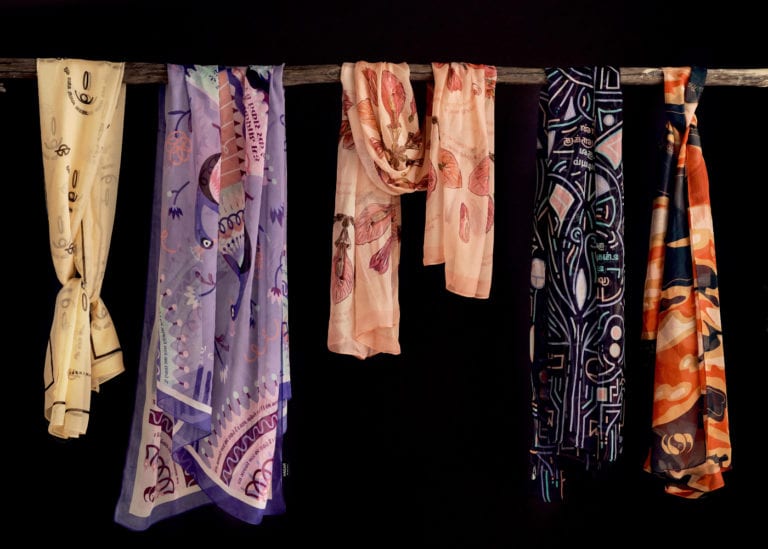 Discover Hagar Singapore's moving Be A Voice For The Silenced initiative: a collaboration with five designers to highlight the topic of human trafficking.
Here at HoneyKids Asia, we love beautiful things with beautiful meanings behind them. So when we heard about Hagar Singapore's social initiative, Be a Voice for the Silenced, we were hooked. It's a project to create awareness around human trafficking in Singapore – an issue that is shockingly rampant but not spoken of.
The stats are pretty alarming: Singapore ranks in Tier 2 by the US Department of State in their 2019 human trafficking report, alongside countries such as Indonesia and India. That means that, as a nation, it doesn't meet the minimum standards set out to combat human trafficking. Victims here are largely women and girls from South and Southeast Asian countries who become trapped in slave labour and sexual exploitation. 
On a global scale, it's a hard figure to swallow: 24.9 million people – right now, as you read this – are being robbed of their freedom and basic human dignity. And, to put that in perspective, that's around three times the number of people who live in New York City.
Hagar Singapore is a global leader in helping survivors of human trafficking, slavery and abuse. To help create awareness of the issue, it's joined forces with five leading designers: Tiffany Lovage, Mark Ong aka Mr Sabotage, Sabrina Goh, Esther Goh and Drishti Khemani. The result is a five-part collection of stunning silk scarves.
All in the details
The designs of the scarves are inspired by the real stories of actual trafficking victims who have triumphed over adversity. As if those individual tales weren't moving enough, what really moves us is the simple, yet powerful, phrase that's woven into every design: "I can help you; you are not alone." The inspiring words have been translated into the languages of four countries with high rates of human trafficking. 
With five designs to choose from, we're struggling to pick our favourite. Which one speaks to you the most?
Blaze by Mark Ong
Bloom by Tiffany Lovage
Tears by Sabrina Goh
The Dance by Esther Goh
Maze By Drishti Khemani
Pledge your support and purchase a limited-edition silk scarf, priced at $45 each, at voiceforthesilenced.com.
Like this story? Here's more we think you'll enjoy:
Purnama Outreach: Bags that help change lives
Find of the week: Lunch Lady magazine
Eco-friendly toys for a greener playtime
Ditch the palm oil with EcoCart
Don't forget to subscribe to our weekly newsletter and follow us for fun moments on HoneyKids Instagram!