Get the chance to win a cool smartwatch, luxe hair treatment, dining vouchers, and more with our Ultimate Mother's Day Giveaway worth $3500!
Hey, you — it's your special day! While Mother's Day is the ultimate excuse to treat 'yo self, here's one way to take it to the next level: awesome prizes from our Ultimate Mother's Day Giveaway! We're talking luxe hair treatments, smartwatches, a bespoke handbag workshop session, and more from our fave brands. Enter the giveaway below before Thursday, 5 May to get in the draw!
What you need to know about our giveaway: Competition closes on 5 May 2022, and winners will be notified by email. Winners need to be in Singapore to claim their prizes. All T&Cs will be at the discretion of vendors. This giveaway is non-refundable or exchangeable for cash. Check out our full competition terms and conditions for more details!
HoneyKids Asia Mother's Day Giveaway 2022
Update: This giveaway has ended and winners have been chosen. Thanks for participating!
1. Dining vouchers for four at StraitsKitchen, Grand Hyatt Singapore, worth $400
We're spoilt for choice when it comes to dining out in Singapore, but if you're after some of the best Chinese, Indian, Malay and Peranakan dishes all under one roof – the decision is made easy at StraitsKitchen, Grand Hyatt Singapore. Treat mum (and the fam!) to a dining experience and enjoy some of Singapore's most-loved local dishes being cooked in front of your eyes in the halal-certified theatre kitchens. Our top tip? Come with roomy trousers – the desserts are to die for!
Mother's Day giveaway: Dining vouchers for 4 at StraitsKitchen, Hyatt Singapore, worth $400. Valid until 31 July 2022.
2. Become a pro in the kitchen with this Philips Airfryer XXL, worth $595
Family cooking just got easier with the Philips Airfryer XXL. Not only can meals be prepped faster, but all the thinking is done for you with the nifty Smart Sensing Technology. It doesn't end there either; the Fat Removal Technology separates and captures excess fat, so it's guilt-free cooking too. The air fryer is big enough to feed the whole fam as it can cook up to six portions – and super fast too with its instant heat and Rapid Airflow Technology. So no need for long waits till dinner time! Oh, and did we mention that the Philips Airfryer reheats, grills, roasts, and even bakes too? Definitely a must-have for every kitchen!
Mother's Day giveaway: 1x Philips Airfryer XXL with smart sensing technology, worth $595.
3. The perfect smartwatch for busy mums, worth $378
We get it – being a mum is busy with a capital B. That's why we've got heart eyes for the Versa 3 from Fitbit. With its built-in GPS, 20 exercise modes, and its ability to automatically recognise and record exercises (handy when you're chasing the kids), it's great if you're trying to get into shape. But it doesn't stop there; it also tracks sleep patterns, heart rate, menstrual health, and more! We're also big fans of the lightweight, water-resistant bands and colour options available making it uber stylish to boot!
Mother's Day giveaway: 1x Versa 3 Fitbit in Thistle / Soft Gold Aluminum, worth $378 (currently SGD $308 as part of Mother's Day promotion).
4. Banish thinning hair with this luxe treatment set, worth $300
What mum doesn't want smooth, shiny and voluminous hair? If your tresses are in need of some much needed TLC this Mother's Day and you're struggling with thinning hair, then how about winning a full set of Viviscal PRO haircare range, worth $300? The set includes a shampoo, conditioner, hair elixir, detangle product, and supplements – giving you a one-stop-shop for restoring your pre-kid locks, and giving you the perfect excuse for a bit of me-time. Plus, the brand is celebrity-approved, so if it's good enough for them….
Mother's Day giveaway: 1x full set Viviscal PRO haircare range (includes one box of supplement (worth $138), 1x Shampoo (worth $51), 1x Conditioner (worth $51), 1x Elixirs (worth $57) and 1x Detangler. Total set worth $300.
5. Design and customise your very own leather artisanal handbag with Anastasia by Raine, worth $300
Here's your chance to design your perfect handbag! You and a friend can learn the tricks of the trade from the remarkable leather artisan Raine, and take home your very own leather handbag, where you get to choose the style, colour and hardware. Complete your bag with personalised embossing of your name or initials, and feel proud as punch that you hand a hand in creating something so beautiful!
Mother's Day giveaway: 1x workshop session with one bag each for 1 winner and a friend with Anastasia by Raine, value $300.
6. The must-have crafting accessory for creative mums: Cricut Joy, worth $299
Do you have a mum who has everything, or are you that mum that's impossible to buy for? Whether you're gifting or receiving, the search is over for creative mums with this nifty little contraption – the Cricut Joy. This smart cutting machine can cut or draw a variety of designs and colours, including vinyl, iron-on transfers, cardstock and paper. Whether you want to organise, personalise or start a new DIY project, this is definitely a must-win for mums who have everything!
Mother's Day giveaway: 1x Cricut Joy, worth $299.
7. Beauty mode on with this state of the art hair dryer, worth $299
Treat your hair to a blast with this state of the art hair dryer from Sharp with a built-in Plasmacluster ion generator to care for your hair. Fun fact: the design of this hair dryer is inspired by the swift bird – the fan blade is modelled on their high speed wings (clever, eh?), saving you precious mum-time. We like!
Mother's Day giveaway: 1x Sharp Plasmacluster hairdryer, worth $299.
8. Give your hair some much-needed TLC with this nourishing VIP hair treatment, worth $228.90
Sit back, relax, and let the professionals at Yann Beyrie take care of your tresses with its signature Plumeria Trinity Treatment, a deep nourishing treatment that uses the French hair salon's line of Plumeria hair products. Made in France with all-natural ingredients, Yann Beyrie's Plumeria is formulated to hydrate and protect your hair. Say hello to great hair day, every day!
Mother's Day giveaway: 1x Plumeria Nourishing Hair Serum and 1x Plumeria Trinity Treatment, worth $228.90.
9. Revamp your kitchen with this Mini Kettle from Smeg, worth $208
All the fam will be wanting to put the kettle on when they set eyes on the Smeg KLF05 Mini Kettle. Choose from a range of pop soul colours to suit your personality (and nab the pink one in this giveaway). And it's not just looks, this kettle minimises water wastage and allows you to sip your fave brew in minutes. We love that it's the perfect size, so takes up limited space on your worktop, yet still holds three cups – win, win!
Mother's Day giveaway: 1x Smeg KLF05 Mini Kettle in Pink, worth $208.
10. Stylish curtains or blinds that match your furniture! (2 x cash vouchers worth $200)
Do your blinds or curtains need an upgrade? This one's for you! Give your home a revamp with some new blinds or curtains from mc.2. There's everything from smart zip blinds, roller blinds, Venetian blinds, rainbow blinds, day curtains and night curtains, and more! And that's before we've mentioned the extensive selection of fabrics, colours and designs for you to choose from. We love!
Mother's Day giveaway: 2x cash vouchers worth $200 for 2 winners.
11. Give your skin a boost with a Skinergy Collagen Shot, worth $150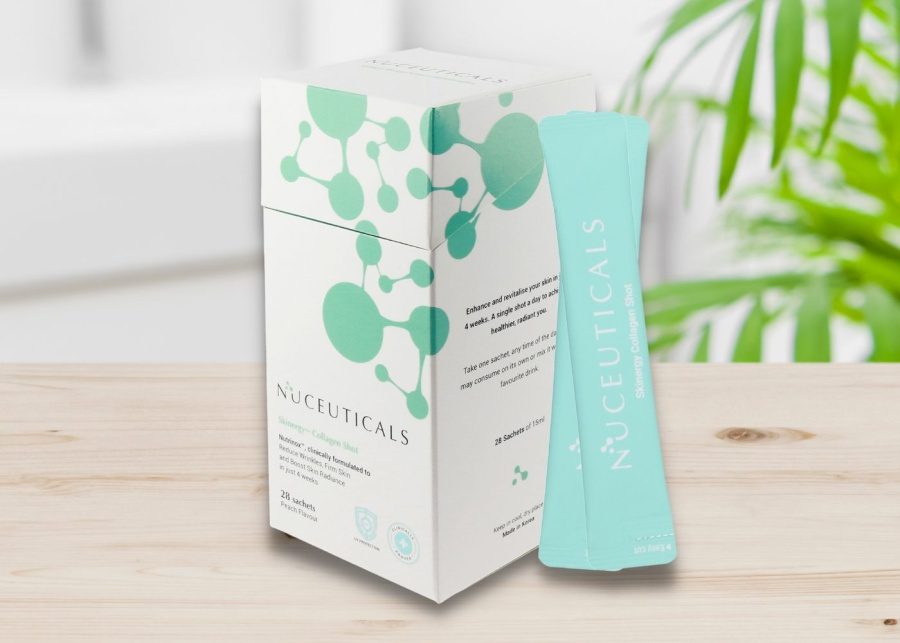 If your skin is looking a bit dull and your normal cream isn't hitting the spot, then here's a secret pick-me-up: Nuceuticals Skinergy Collagen Shot. By tackling your skin from the inside, the shot aims to tackle the issues within and is loaded with a whole heap of skin-approved ingredients such as Bio-Optimised Marine Collagen (BMC) peptide, Vitamin C, Rosemary, Fern and Micro Algae Extract. And rest assured, it's a 100% drug-free collagen supplement that contains ingredients of natural origin. Winner!
Mother's Day giveaway: 1x box of Nuceuticals Skinergy Collagen Shot, worth $150.
12. Treats aplenty with Happy Bunch's Treat Mum Right Box, worth $110
Who says you can't buy a gift box for yourself – especially with all the lovely selections available at Happy Bunch. For this Mother's Day, Happy Bunch has put together a range of gift boxes to inspire hardworking mums like you to take a break. Give (and gift) yourself the chance to unwind with specially curated boxes filled with indulgent treats like Fossa Chocolates and Arva.co necklace; as well as pampering essentials from Nailwrap.co and Batik Boutique.
Mother's Day giveaway: 1x Treat Mum Right Box, worth $110.
13. Reward yourself (and mini-me) with a sweet hair makeover at Bonbon Blowout Bar, worth $86
Whether you're looking to try a new look, or you need a quick makeover for a Mother's Day outing – Bonbon Blowout Bar has got you covered. This super Instagram-worthy hair salon does the best blowouts and hair treatments in town all for an affordable fee. What's more, your mini-me can join your self-pampering sesh at the salon's sundae haircut station as well. Also, don't forget to end your session with a wefie at Bonbon's macaron selfie wall!
Mother's Day giveaway: 1x Signature bonbon blowout and 1x Kids Cut, worth $86 collectively.
Good luck, honeys!