Stamford American International School's second annual village fair promises to not only be a learning experience, but also a fun day out for the whole family...
We can't deny how much we enjoy it when parenting responsibilities come with a bit of fun. If you've been on the search for a school for your little one, head down to the second annual Stamford American Village Fair  on 21 April. Not only will it give you and your kiddo a chance to experience the lovely Reggio Emilia-inspired Early Learning Village at Stamford American, but you can also make it a family day out with fun activities!
There's lots to do!
This isn't your run-of-the-mill educational fair with just brochures and loot bags. We're also talking game stalls, face-painting sessions, photo booths, bouncy castles, magic shows, thrilling activities and yummy refreshments – the kids are definitely in for a treat, no doubt about that! 
Explore the campus
Here's your chance to explore Stamford American's Early Learning Village for yourself. This amazing campus is designed to encourage young learners to explore and engage all their senses with its six discovery play zones. There's a pirate ship playground, a UV-covered pool specially designed for young swimmers with modifiable lane lengths, plus a sandpit for sensory play.
Learn how your child's education is taken to the next level
The early learning specialists at Stamford American are all about ensuring that every child is happy, involved and learning. They understand that at the heart of academic success is a curious, well-rounded child ready to be challenged, mentally and physically. The specialist programmes at Stamford American are all about meeting those milestones. For starters, there's a bilingual programme that boosts communication skills, music classes where students can learn how to play the Suzuki Violin and Cello, and even an innovative SMART Steps programme that focuses on motor skills development. Stamford American also offers a Perceptual Motor Program for little ones as young as 18 months which helps to assess each child's skill development on a weekly basis and works towards building their reading, writing, perceptual awareness and attention development skills. 
Find out why it's such a great school for growing families
Stamford American understands that each family's needs are different. Especially parents with young children, who may need to be in two places at one time. Stamford offers the flexibility to design your child's school week with three, four, and five half and full day options based on your family's needs. Also, launching this month is a brand new Infant care programme for infants two to 18 months. 
Interested in knowing more about the campus and what it can offer you and your family? Book a tour with the Stamford admissions team during the village fair to learn more about this Reggio Emilia-inspired space and take a peek at their brand new Infant Care Pod. Sign up for the village fair here.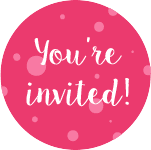 When: Saturday, 21 April
Where: Early Learning Village (Gate 4)
Time: 9am – 12pm
Click here to sign up!
Get more inside stories on Stamford American International School:
Nurturing sporting talent in kids: expert panel with Stamford American's top coaches
Preschool like you've never seen it at Stamford American International School Singapore
Stamford American International School, Singapore: What future IB graduates love about the amazing new Early Learning Village
This post is sponsored by Stamford American International School.