The horrific incident made headlines last week and shocked the entire nation. But how do you approach talking about the topic with your children without triggering them?
On Monday 19 July 2021, Singapore was rocked by the startling news of a 13-year-old's murder at River Valley High School. Never would we have imagined that such a horrific crime would occur in safe, sunny Singapore. But it did. Many things followed suit after the incident – op-eds from various media outlets; speculations about how this could've taken place, what should've been done, and if the school is now haunted because of the murder (?!); and even random criticisms lobbed at "excessive video gaming" that the accused might have been indulging in.
While all of this was taking place, questions and conversations about trauma and mental health of our youths, particularly the River Valley High School students, started taking shape. But how do you broach talking about such a sensitive topic with your kids, especially immediately after it happens?
Tips on talking to kids about the River Valley High School incident (and other traumatic events)
1. Make time to talk about the incident
Even if you haven't had any discussions about what happened, your offspring may have heard about it through the media or from classmates. Their version/s of the event may differ from what has been reported. Assure them that it's okay to talk about sad or scary events, even if those events do not directly impact them. (Parents, it's also completely fine if your child isn't affected by the tragedy. Tell them that they can always speak with you if they have questions or start having more feelings about it.) Let their questions be your guide as to how much information to provide. Answering their queries is an opportune time to render support as your kids begin to understand the crisis as well as the responses to it.
This leads us to the next point…
2. Explain honestly, but not explicitly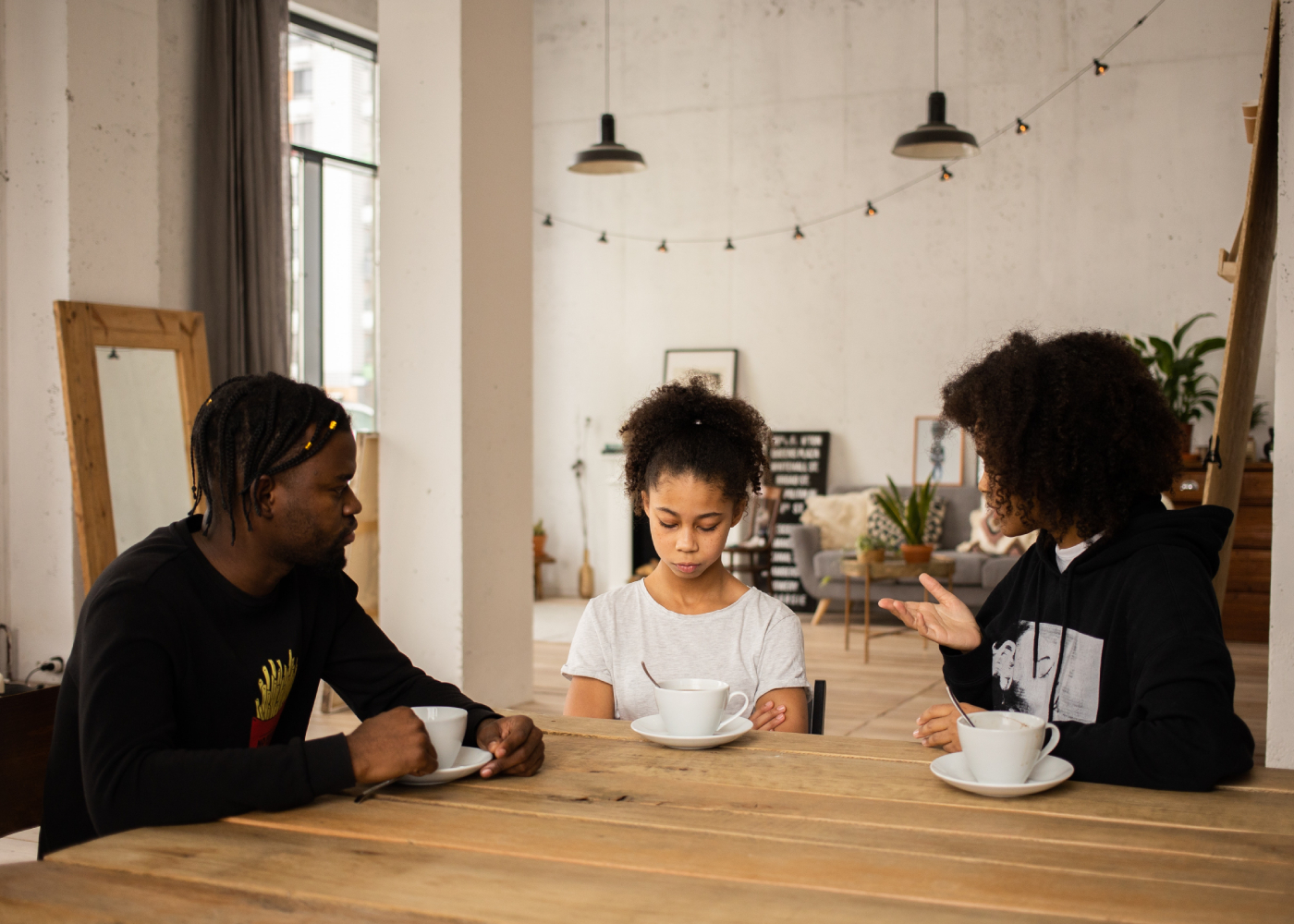 Depending on your child's age, there are ways on how to divulge information about the River Valley High School tragedy without going into specifics. Keep it brief and simple for the littlies by informing them that their environments are safe and there are safety measures in place. You don't have to bring the topic up unless they ask you or you overhear them talking about it.
Tweens and teens are more likely to know about it due to their savviness. Be honest and have direct conversations with them. Offer your perspectives and expand their horizons. Teach them how to critically view and evaluate information. Remind them to communicate their feelings with someone they trust.
3. Reassure them that they are safe
Emphasise that schools in Singapore are very safe. Refrain from telling them that this incident is "an anomaly" and "unlikely to happen again"; it's better to err on the side of caution rather than making assumptions. Explain that all feelings are okay, particularly after the occurrence of a tragedy. Let your kids talk about their feelings when they're ready, help put them into perspective, and assist them in expressing these feelings appropriately. Validate your children's emotions.
Also, share your feelings about the case. Admit that you're feeling sad, scared, or even angry. This lets your kids know that they are not alone in dealing with their feelings and fears.
4. Observe your child's emotional state
If your children are not ready to talk about their feelings, it's okay. Or, they may not be able or even want to express their emotions verbally. Just be patient and give them the space they need until they're ready. In the meantime, continue to observe them. Changes in behaviour, appetite and sleep patterns can indicate a child's level of anxiety or discomfort. In most cases, these symptoms will ease with reassurance and time. However, if they still exhibit signs of anxiety and/or depression over time, speak with a healthcare or mental health professional for guidance.
5. Limit exposure to news coverage
This is an arduous task to handle, seeing as the River Valley High School incident is still being reported in the news and media. Did you know that according to research, some children believe that the events are reoccurring every time they see a television replay of the news footage? So folks, be mindful when trying to catch up with the news and even when having conversations related to the case. Or better yet, only do it when you know the little people are not around.
6. Maintain your routines
Get plenty of rest, eat regularly, and continue doing fun things like arts & crafts, spending time outdoors, or even reading. Remember that kids still need to be kids! Motivate them to keep up with their schoolwork and extracurricular activities. Keeping to a regular schedule maintains the semblance of normalcy in your life.
Also, don't skimp on physical affection. Hugs and kisses go a long way towards providing inner security. Kiddos will feel like you're protecting them from the outside world. And that's what us parents always want to do for their children, right?
Additional pointers to take note
Former Nominated Member of Parliament, Ms Kuik Shiao-yin, also shared some useful tips for parents concerning the River Valley High School tragedy on her Facebook page:
Don't circulate anything that will add to the helplessness, pain and confusion: this includes hearsay, gossip, fingerpointing, jokes, flippant comments, and sensational images including WhatsApp screen-caps and photos.
Don't speak out of your darkest worries and fears but speak out your love for them. Hold back your advice or your unproven pet theories.
Model for them that it's okay to not be okay. It's okay to not have answers, and it's okay to talk about such things out loud.
Our hearts go out to River Valley High School, particularly to those severely affected by the incident. Now, more than ever, we should practise empathy as well as advocate for a better understanding of mental health. Prioritise your well-being and always look after yourselves. There are many avenues to reach out to if you know of someone – or even yourself – who needs professional help. No one is truly alone.
And remember – it's okay to not be okay.
Top image: Carlos Martinez via Unsplash