Photography: Nick Fewings via Unsplash
From social stigma to carer burnout, we get the lowdown on the invisible struggles faced by parent carers of young people with a mental illness in Singapore. Plus, how one student-led campaign is looking to help…
Prioritising self-care is not always top of the list for us parents, and even more so for parents who have the extra responsibility of being carers. Add to this the constant messages focusing on the needs of our kids and how we need to be better parents; it's clear that looking after ourselves isn't on anyone's radar. But a group of final-year students from the Wee Kim Wee School of Communication and Information are looking to change this. In collaboration with the Institute of Mental Health, they've created Prepare to Care – a campaign to shine a spotlight on why care should be priority number one for parent carers.
CARING FOR PARENT CARERS IN SINGAPORE – THE CHALLENGES FACED AND WHY SELF-CARE MATTERS
To find out more about the challenges parent carers face, we spoke to Daniel Ho, Clinical Psychologist at the Department of Developmental Psychiatry, REACH (Response, Early intervention and Assessment in Community mental Health), and the Institute of Mental Health to give us the lowdown…
Being a parent is hard at the best of times; what added pressure does a caregiver of children with a mental illness face?
Being a caregiver of a child with mental illness can be scary at times. Beyond worrying about how they can best support their child, there is also worry about the stigma that their child may face from society. Although mental health conversations are taking a positive shift, it is still common for caregivers to worry about how people may perceive their children, or even themselves (some people may hold the false stereotype that many mental illnesses are due to poor upbringing). Many mental illnesses are also not visible. Caregivers may hence find it difficult to articulate the challenges they and their children face, even to those who are close to them.
How can caregiver burnout be avoided? What advice do you have for anyone who is facing some of the challenges highlighted?
It is important to realise that you can't pour from an empty cup. Sometimes, in their efforts to care for their children, caregivers don't realise the extent of their own mental and emotional exhaustion. Some caregivers may also feel guilty for taking time off or having time for themselves to rest. It can be helpful to consider that caregivers need to care for themselves in order to care for their children. It is important for caregivers to practise self-care, which can take many forms, e.g. making time for a walk; treating themselves to something they like to eat, or selecting activities that both themselves and their children enjoy doing together.
The pressures that caregivers face may sometimes be invisible and difficult to articulate. There are no "fixed prescriptions" of what kind of self-care works the best. Adjusting to suit their needs and lifestyles is important.
How can I support others who are carers?
For friends and family of caregivers, do check in on them regularly. Lend a listening ear and ask how you can support them if you can. These gestures go a long way in providing support for both the caregiver as well as the person experiencing mental illness.
WE ALSO GOT THE CHANCE TO PUT OUR QUESTIONS TO THE GROUP OF STUDENTS LOOKING TO CHALLENGE THE STATUS QUO…
How does your campaign – Prepare to Care – seek to address some of the issues identified for parent carers?
Caregivers not only have to balance the needs of their loved ones who are suffering from a mental health condition but also their own needs and responsibilities. Apart from their role as a caregiver, most caregivers are also parents, sisters, friends, and colleagues. As caregiving tasks may require a significant amount of time and energy, caregivers might feel as if they are not meeting the expectations of their other roles. In addition, caregivers may also face feelings of hopelessness and frustration during their journey. All these factors could potentially lead to caregiver burnout.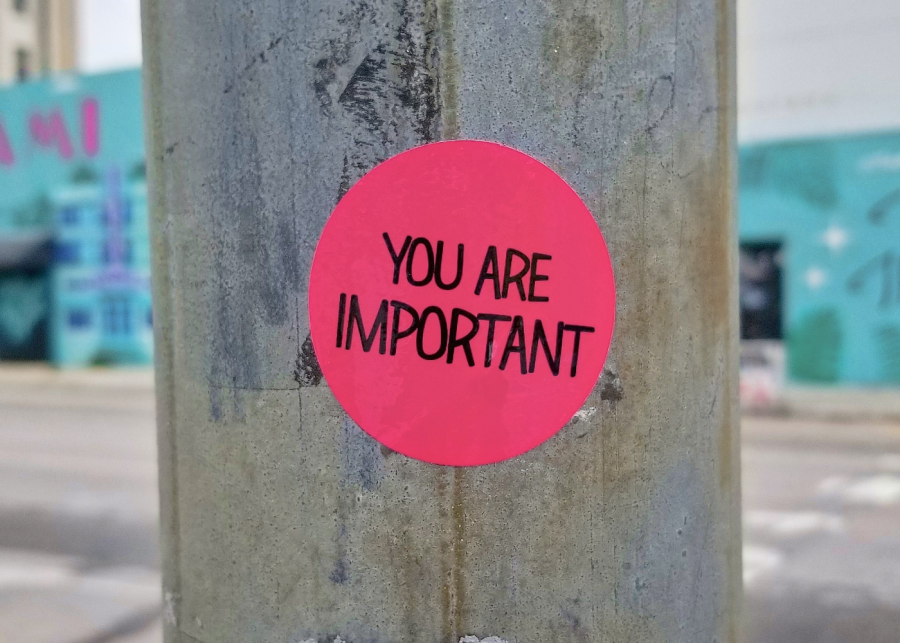 Most importantly, we want to highlight this group of unsung heroes.
We hope to equip caregivers with useful and practical tips that they can integrate into their caregiving journey. In addition, we want to provide them with an easy way to access any useful information which they may need throughout their caregiving journey (i.e. financial aid, contacts for caregiver support groups and courses, recognising caregiver burnout). This information is based on the challenges highlighted by caregivers during our preliminary research.
Each caregiver has their own journey, and each of them has stories that are worth sharing. We want the caregivers of children and youth who are suffering from mental health conditions to know that they are not alone.
Let's hear it for parent carers – you're doing a great job!