Fancy starting your own business in Singapore, or just admire those who do? These entrepreneurs make it look easy, so we wanted to give them a big old high five!
Mum-preneur. Love or hate the title, the women out there who combine motherhood with running their own business deserve a truckload of respect, and then some. From figuring out how to start a business in Singapore while on a Dependant's Pass to finding a space to work in that's not a Lego-strewn warzone and quickly sorting out a plan B when your childcare arrangement falls through at the last minute, there's a lot to juggle.
We thought we'd say a big fat "hurrah!' to the mums of Singapore who are making it work for them. Excuse us while we pile a whole lotta love onto these butt-kicking ladies!
19 Singapore mum-preneurs that we salute and admire
Fellow Aussies might describe Kara as 'an all-round good chick' – she's fun, friendly, a great mum, and she works hard without taking life too seriously. What she does take seriously, however, is fashion. Through her business The Wyld Shop, Kara brings great Australian style to Asia, with most of the designs offered exclusively to the region. Check out the range online, at regular pop-ups around town, or at The Wyld Shop showroom at Joo Chiat Road.
All parents of daughters want their little ladies to grow into confident and resilient women. Chloe Chick decided to take this desire one step further by starting SisuGirls in the hope of inspiring young girls – including her own daughter – to embrace adventure and new experiences (think skateboarding, rock climbing, and just about anything a young girl might think is awesome). Chloe and the Sisu community basically want to build the next generation of kick-ass girls who are brave, strong, and willing to give anything a go, and we think that's rather fantastic.
Affordable, high quality children's clothing is harder to find than it should be, so we love Robyn Liang for filling that gap with Le Petit Society. She ditched a banking career to launch the brand online in 2013 and we now spend many a lunch break wandering through their new 'in real life' store at Downtown Gallery. The clothes here are fun and stylish while also being hardy and practical, which every parent knows is the holy grail in kids' fashion. Robyn has two little girls who keep her busy while she plots world domination: Le Petit Society also has stockists in Hong Kong, Shanghai, Sydney, and Greece.
Like most parents, Rachel felt the constant seesaw between work and family shouldn't so often sit in favour of work, so she did something about it. Rachel is the CEO of Trehaus, a beautiful co-working space with in-house childcare. Setting yourself up here for the day means you can be close to your kids without having to pry their sticky fingers off your keyboard every 12 seconds (check out our review of Trehaus to see what we mean). Any parent who's attempted working from home knows the infinite value of a dedicated workspace and a watchful eye on tap, so Rachel, we salute you!
Like many mums who decide to start a business, Jayne Nadarajoo did so in response to her own experiences. She wasn't satisfied with how she saw children being nurtured in Singapore's pre-schools so, being a mum of two pre-schoolers at the time, she started her own in 1999 – no small feat, although Jayne's ten years of early childhood experience meant she knew exactly what she was doing. White Lodge uses a creative, hands-on approach, focusing more on the longer-term intellectual and emotional growth that Jayne felt was lacking in Singapore's schools. Find out more about White Lodge in our rundown here.
We just have to say it – Hong Henwood is trouble. By that, we mean can't-stop-Insta-scrolling kind of trouble. Her Instagram feed is everything we want our home lives to be, and the good news is, it's her job to make it happen. Hong runs her interior design business and Dempsey retail store the same way she dispenses her style inspo: seemingly effortlessly, with a light, breezy, fun vibe. We hope her kids appreciate their stylish surrounds at home, because if they don't, we're moving in. Check out Hong's tips for creating a beautiful home.
A breath of fresh air in the baby 'industry' in Singapore, Natasha launched Beloved Bumps to help parents-to-be get themselves ready for labour, birth, and all the fun stuff that follows. Natasha has two boys of her own, and she's a UK-trained midwife who loves what she does. With four locations across the island, Natasha and her team offer a total package including prenatal education, fitness classes, and even a ladies' lunch, all delivered with a friendly, non-judgey tone. We like it.
As a parent with a lengthy list of achievements in her pre-mum life, Grace considers herself a 'changepreneur'. She's the co-founder of The Change School, which focuses on helping people realise their potential through workshops, retreats, and general kick-butt style inspiration such as advice on how to go back to work after having kids. A former UWCSEA student, Grace has been recognised globally with awards judged by Sir Richard Branson and speaking engagements at SXSW Interactive, no less. In short: Grace is one impressive lady.
The 'HoneyKids mumpreneur award for great ideas' has to go to Kate Gallagher for her simple but lovely business, Floweret Co. Frustrated with the lack of easy access to fresh, non-fussy flowers in Singapore, Kate offers same day delivery of 'Friday Flowers' – she chooses the best blooms from the wholesale market every Friday morning and posts a gorgeous bouquet pic on Instagram and her website. All you have to do to enjoy the freshest flowers in town all weekend is place an order by 2 pm. We love how Kate's approach minimises waste while saving us from schlepping across town with the kids in tow. Even better, she's sharing her know-how with lovely workshops via The Assembly Hall, in partnership with another great lady on our list, Charlie Cameron.
We do love a kids' party, and we love them even more when Aarathi from The Party Elves weaves her magic on them! Aarathi left the corporate world to try her own thang as a children's event planner, and for her, the party never ends (even while starting the business as a mum of a six-month-old). She loves helping her clients come up with themes for birthday parties and baby showers, and will arrange everything: the cake, the food, the venue, the entertainment, and even the goodie bags. Party on, Aarathi, we love your work!
We couldn't share the good work of Singapore's mum-preneurs without a little pat on the back to our very own founder, Chris Edwards. She took the bull by the horns when she moved to Singapore eight years ago, launching a media business that now helps thousands of locals and expats navigate life in Singapore, Bali, and Hong Kong. She's a big fan of walking the talk and just getting on with things (read Chris's thoughts on following your own advice here), and is brutally honest about the never-ending struggle for mums who are trying to 'have it all'.
A stylist and blogger who also makes a mean raspberry coconut fizz, Charlie Cameron unleashed her creative talents on the Singapore market after having children and moving on from her career as an event producer. Her blog will simultaneously give you home envy, birthday party inspo, and a whole new lease on your at-home culinary life. Charlie is sharing her styling and social media know-how at workshops via The Assembly Hall, which is all about helping others to stay creative and never stop learning. We got a peek into her home and it's fair to say HoneyKids is loving Lottie is Loving.
Mum of two Tjin Lee famously has several successful businesses under her belt and is an inspiration to any mum with business goals. She started Baby Style Icon to cater to the cool kids in town. For parents in Singapore who like to break their kids' wardrobes away from the usual pink and frilly numbers for girls, and blue and masculine for boys, Baby Style Icon is a godsend. Tjin told HoneyKids that running her own businesses means she has the flexibility to prioritise her family while still feeling empowered and engaged in something she's passionate about.
A style blog that has since evolved into a design studio, an online shop, a creative school, and a print magazine (KOEL), Irene started Bloesem back in 2006. She combines her Dutch roots with her global experience, having lived in New York, Toronto, London, and Kuala Lumpur, and she's now settled in Singapore with her husband and two boys. We have to admit to losing a few hundred hours browsing the Bloesem Insta feeds (@shopbloesem and @bloesemstudio) – everything Irene touches is just oh-so-pretty.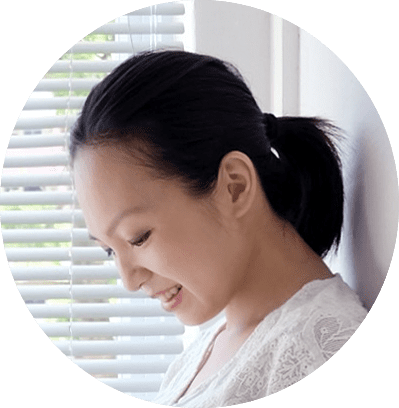 Anyone who brings some of our fave kids' brands together under one online roof gets a big HoneyKids "well done you!". Rae Yun does exactly that with her online store, Oh Happy Fry. Think Bobo Choses, Rylee & Cru, and A Little Lovely Company, to name just a little lovely few. With a super strong Instagram following (@ohhappyfry and @theramengirl) and two gorgeous kids, it seems Rae's got mum-preneurialism nailed.
Charmaine is a style superstar in the creative scene here in Singapore: she's the co-founder of boutique marketing agency Elementary Co and a purveyor of fashion inspo to more than 23,000 Instagram followers (@eleventhhour). Charmaine and her daughter Charlie Rose are probably the coolest mother-daughter pair in town – if we could maintain even an ounce of their cool factor while doing the working mum thing, we'd be pretty darn happy with ourselves.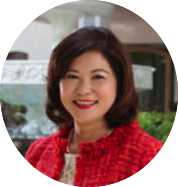 Mrs Ng forged a successful accounting career before raising her three children in the UK and Hong Kong. Inspired by the play-based preschool education her daughter enjoyed in the UK, Mrs Ng founded EtonHouse in 1995. Today, there are more than 100 EtonHouse schools in a whopping 12 countries. Mrs Ng has won several awards in the UK and China, and regularly raises funds for education charities – she once won $10,000 for scoring a hole-in-one and donated the money to a school! She's not only an inspiration to working women but also her youngest son, the Executive Director of EtonHouse. We suspect he'll learn a thing or two from his amazing mum.
Rhonda Wong and Race Wong – Ohmyhome
What do you get when you combine two sisters with successful careers in banking, real estate, trading, entrepreneurialism, film, and music? Other than slightly weary at the thought of all that over-achieving, you get a brilliant service called Ohmyhome. Launched by Rhonda and Race Wong, it's a mobile app that empowers the local community in the process of buying, selling, or renting their HDB homes. Basically, it cuts out the middleman to help save time and money (or there are options for those who'd prefer not to DIY). These sisters are a dream team, managing the launch of the business throughout pregnancy and motherhood. Go, ladies!
We're big fans of Tricia and everything she does. From supplying Singapore with the coolest homewares, fashion, and accessories, to becoming a brilliant mum of twins, she's one busy but always super lovely lady. Tricia started The Punch List when she couldn't find the brands she loved here, and the business has been so successful that it now ships worldwide and has expanded to include The Punch List Outdoors. Yep, this is where you get those cute flamingos and watermelons for the pool. Don't stop punching, Tricia, we need giant pineapples in our lives!
Photography (Kara Bensley-Austin & Natasha Cullen): Hayley Durack Photography