What is the Letter of Consent, and what does it mean when it comes to working in Singapore? We've got the full lowdown on all the changes right here...
You might have seen the headlines recently about changes to the Letter of Consent. Chances are you've either not given it much more thought, or if it impacts you, it's all you've been thinking about. Whichever end of the spectrum you stand, we thought we'd put together this handy guide on what it all means…
Changes to the Letter of Consent: all the answers to your questions
1. What is a Letter of Consent?
A Letter of Consent (LOC) basically gives a Dependent Pass (DP) holder consent to work in Singapore. It means that partners of expats can take up positions, often on a part-time basis. Contrary to popular belief, expat contracts, for the best part, are not all free accom and education, so for some, this is a financial necessity. Others simply want to continue a career they might have had to give up with the move abroad. It's a similar system in other countries with a high proportion of expats, such as the UAE.
2. What's wrong with the existing Letter of Consent, and why the change?
Although the LOC provides dependents with the opportunity to work, the flip side is that a LOC doesn't have the same requirements as an Employment Pass or an S-Pass. For instance, there isn't a minimum salary requirement, creating a loophole in the system for firms to potentially hire foreign talent on a cheaper basis, diverting opportunities away from the local population.
3. What do the LOC changes mean, and when do they start?
From 1 May 2021, LOCs will be valid for as long as the Dependent's Pass is valid. For example, if the DP expires in September 2021, so will the LOC. There won't be the option to renew it.
4. What are the alternatives?
The Ministry of Manpower (MOM) has made it clear that they will support all employers and employees in transitioning to the other pass options (S-Pass or an Employment Pass), so they can continue to work if they want to. While this is great, the logistics are a bit more complicated for those affected…
– S-Pass and Employment Pass
Firstly, both passes require full-time hours, whereas many LOC positions are part-time, meaning they wouldn't be eligible for the S-Pass or Employment Pass. In addition, the minimum salary for both passes could be higher than the existing salary on a LOC. For instance, S-Pass requires a minimum $2,500 starting salary, and an Employment Pass starts at $4,500. With the latter, this is for graduate level, and it's usually significantly higher for those with experience.
Many argue that this is the whole point of the changes, because it will raise wages across Singapore. This would therefore ensure that everyone is paid the right amount for the work they do. At present, the LOC had no minimum requirements, meaning it might be an attractive option for employers, who could favour the Dependent Pass holders unfairly.
Although it is vital to address this issue, the changes do throw up more questions. This is especially true for some part-time roles. For example, it has been noted that certain roles, such as part-time language tuition, will struggle to meet the minimum salary requirements needed for the alternative passes.
5. What if I have my own business through a LOC?
Some Dependent Pass holders have set up small businesses since arriving in Singapore via the LOC. The big change here is the requirement to create local employment. The company will now have to have at least one Singaporean or PR who earns $1,400 or more and receives the Central Provident Fund (CPF). While this can hopefully work in many cases, it's an almost impossible requirement for some. For instance, those in small, creative roles, such as artists and photographers, could struggle to afford to take on additional staff.
Psst. If you are considering a start-up, then take a look at the guidance offered by Expat Consulting. Set up in 2015 by Jan Young, the company aims to help with everything from set-up to those tricky tax and compliance rules. It's definitely a resource to have on your list if you find yourself considering a business venture in Singapore.
6. What about the Entrepass?
It's amazing to see Singapore encouraging entrepreneurial spirit through the Entrepass, which could be an alternative for some businesses. The pass is open to all nationalities, too. If you have an innovative idea and can create jobs for locals, it's definitely worth looking into. Again, it might not be the answer for small, one-person businesses or those with low-income generation, but it could be a great solution for others.
What does the community in Singapore have to say about the Letter of Consent changes?
"It's not a big deal if you have the unique skills we need in Singapore. You should be able to easily transfer to an S-Pass or an Employment Pass in that case." Anonymous
"The impact on our language college is huge. We can't offer full-time contracts at salaries needed to apply for the alternative passes; we simply don't have the demand or income. Many of those we employ are native speakers, so it's not simply a case of easily offering the position to local talent. It's a shame because many of our admin staff, who are local, may now face job uncertainty if we can't continue to operate." Anonymous
"I felt a little sad about the news. It disproportionately affects women who are working part-time, with many now facing limited alternatives." Anonymous
"I think it's a good thing for everyone, not only locals but expats too. For too long, many highly-skilled expats have been underpaid by employers using the LOC loophole. This will ensure everyone is on a level playing field." Anonymous
"I do think something needs to change with the current system for sure, but I do worry about the impact on sectors such as international schools. As a former teacher, I know that a proportion of staff work part-time in supply and language tuition roles; I really struggle to see how they are going to be eligible for the new passes." Anonymous
"I'm an artist. I love my job, and hopefully, add creative value to Singapore. But, it's a passion-project, earning very little income; there's no way I can continue now." Anonymous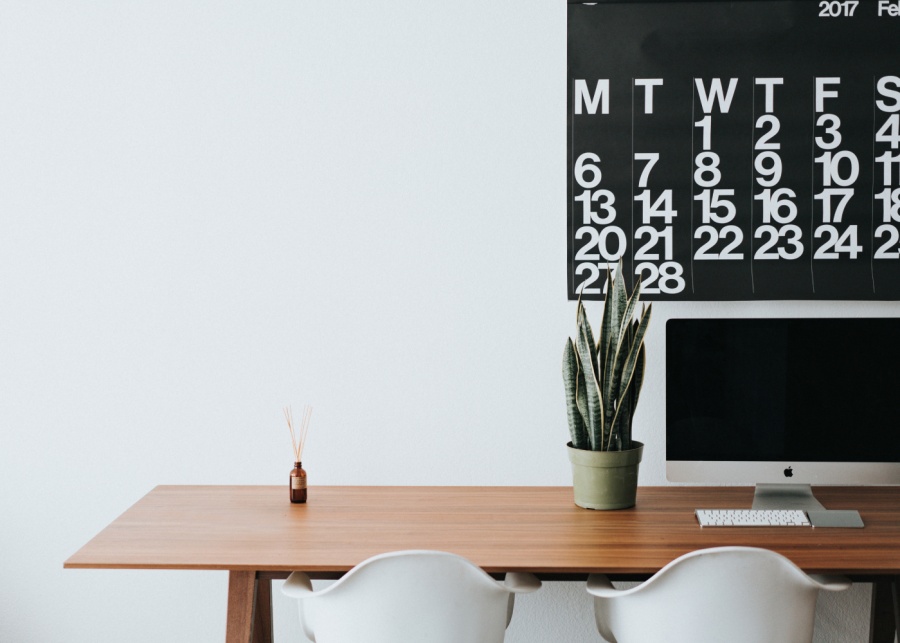 A view from an expat on LOC…
"Getting the email from my husband with the news that the Letter of Consent (LOC) would no longer be a thing was a bit of a shock. Perhaps, naively, I hadn't seen it coming. Although the changes sounded small, the implications were massive – especially for 'trailing spouses' such as myself, who want to work on a part-time basis in Singapore.
I do get it. I completely understand that the LOC is a loophole and doesn't have the same rigour or minimum requirements that the other passes have. If I were local, I'd be livid if I thought that DPs had the upper hand when it came to the job market. From an expat view, if employees are being underpaid for their skills, that's also unfair and needs addressing.
I just don't really see how the S-Pass and Employment Pass alternatives will work for friends in a similar position or myself. If I want to work part-time, straightaway the salary becomes an issue before considering the other requirements. My friend who is a photographer, can't afford to pay a local $1,400 per month, and even if she could, she's no idea what role she could give them. Another works as a part-time French tutor; again, her company will not continue her contract. It feels like there are no winners, local or expat, from the change in these scenarios.
Bigger than all of this, though, is the reaction I've read on social media. I love Singapore, and I know I'm so fortunate to live here and have the opportunity to work alongside an amazing team of Singaporeans and expats alike. Reading comments celebrating the LOC news as an incentive to get rid of expats (of course from a minority, but still there in black and white) is the biggest upset for me personally from all the changes. I know it's not unique to Singapore and is a sentiment seen worldwide, but it still shocks me.
We don't have any plans to move, but I know friends who are now considering leaving Singapore. I feel this is a real shame since Singapore's strengths are its amazing diversity and how it's managed to make such a success for itself from its role as an international hub."
First image photography: Corinne Kutz via Unsplash