Photography: Alvaro Reyes via Unsplash
There are many factors that can shape one's view towards the Confucian concept of filial piety. Personally, it was assuming a dual role – a mother who's also a daughter - that really changed my perception of it.
Disclaimer: The concept of filial piety exists in many forms in most cultures around the world. This opinion piece focuses only on the Chinese cultural perception of it.
It's not an exaggeration to say that the Chinese are big on filial piety. It's one of the guiding philosophies of how we live our lives. Deviating from it will invite the harshest of criticisms and judgement from everyone within your social circle and beyond.
For the uninitiated, the concept of filial piety that's practised among the Chinese is based on Confucian teachings. It advises children to respect and be obedient to their parents. This covers a wide range of obligations and responsibilities: including caring for parents in every single way, respecting them, being unconditionally obedient, and not burdening them in any way. If, and only if, you fulfil all of the above, will you be considered a filial child. And it's not just in sickness and in health till death do us part – the Confucian concept of filial piety extends to the afterlife as well, ie. ancestral veneration and Qingming Festival (a day dedicated to remembering ancestors through cleaning and visiting their graves).
Remember Mulan?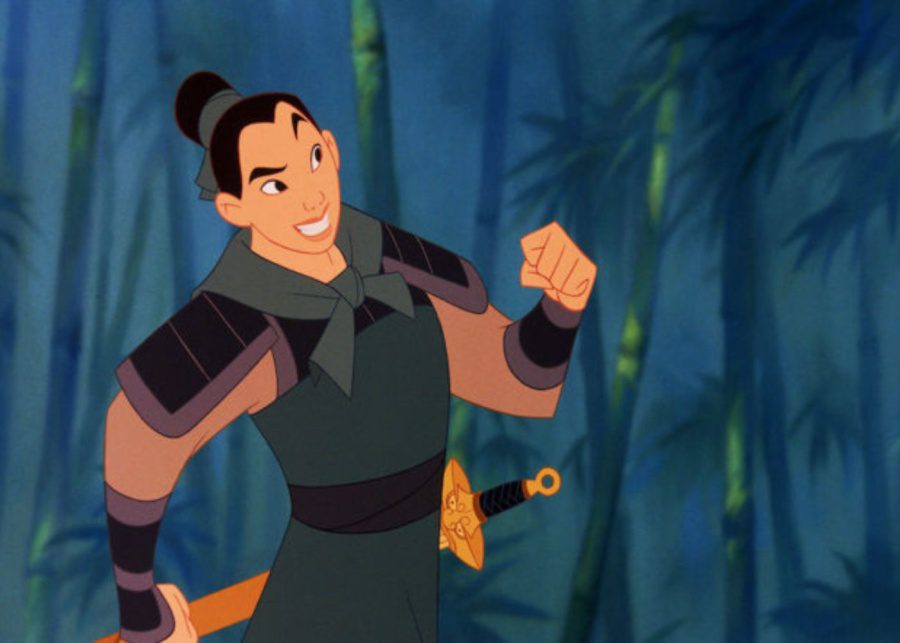 To make it a little easier to understand, here's a folk and pop culture reference for you: Mulan. The Disney productions (both animated and live-action) are based on an ancient Chinese folk song about a girl who secretly dressed up as a man to take her father's place in the army. This story screams filial piety (among other things like loyalty, nationalism, challenging gender roles, etc.). Mulan risked her life to protect her father. But it's not just that – despite being awarded a high government position for her bravery, Mulan turned it down to head home to care for her elderly parents instead.
Need more examples of filial piety? Haw Par Villa has a collection of sculptures depicting scenes from some Chinese history and folklore. This ranges from an emperor sampling his mother's medicine before serving it to her, to a boy who bared his back to feed the mosquitoes just so they wouldn't attack his parents.
So what happens if you're considered 'unfilial'?
Pay close attention to the descriptions for the punishments portrayed in Haw Par Villa's Hell Museum. Among the many grotesque and cruel tortures reserved for sins like murdering, greed, and lying, you'll find one dedicated for unfilial children. For something like that to be considered punishable even in the afterlife in traditional Chinese belief, it just goes to show how important filial piety is regarded within Chinese culture.
TLDR: Don't be an ungrateful child; there's karma for that.
There's a controversial side to filial piety too…
About two years ago, I chanced upon an article written by a young local journalist about how moving out of her family home taught her to be independent. However, it wasn't the article that caught my attention, it was the comments section on Facebook. People were calling her an ungrateful child for 'abandoning' her parents. They immediately labelled her as unfilial, and that her parents must be heartbroken. Of course, there were people who defended her as well, saying there's nothing wrong with moving out before marriage. It's her life and her choice, after all.
There's a clear generational divide here: most of the comments against the journalist's choice were left by older readers, whereby those who came to her defence were her peers or younger. You see, living with your parents is considered an act of filial piety for most Asian societies as it means that you're taking care of them and accompanying them. Moving out before marriage (and for the stricter folks, even after marriage) is akin to abandoning them and not caring for their welfare. But there's an obvious shift in attitude towards this as more and more younger people see moving out as just another rite of passage.
Recently, a new law was passed that limits abusive parents and those who have abandoned their children from seeking financial support from the latter. Sounds justified? Not according to a small group of people. There are some who maintain that children should still be filial towards their parents no matter their wrongdoings, simply because they wouldn't exist if it weren't for their parents. A friend of mine was chastised by relatives for refusing to attend their abusive father's wake, having been estranged from him for decades since they were placed in foster care. "He's your father, after all," my friend was told.
As a daughter, filial piety used to feel like a transaction.
I spent my primary school years attending a Chinese-medium school in Malaysia. While we didn't go into detailed study of the classic Chinese texts, we were told to memorise some of them. There's the daily recital of San Zi Jing and Di Zi Gui before morning assembly; both of these are classic texts about Confucius' teachings in which filial piety is featured prominently.
While my parents weren't exactly conservative, they did hold on to some traditional Chinese values due to their upbringing, which was passed down to my siblings and me. Coupling that with the teachings we were exposed to in a Chinese-medium school, filial piety was really a large part of our lives. Almost everything could be linked to that. Achieving good grades is a way of being filial; being disobedient isn't. Talking back to your parents is unfilial, helping with the dishes is the opposite.
Upon graduation and landing a job, it's then time to 'repay' our parents. I understand that each family has different expectations of this. My parents expected us to help out with the family expenses, which I feel is very fair. I know of friends who give their parents an 'allowance' on top of splitting the household cost. I also know of friends whose parents made them promise they will not move out of the family home even after marriage, as they are expected to keep them company till their final days.
For me, there's no questioning these. After all, my parents sacrificed so much to raise me, so it's only natural that I should repay them with filial piety.
As a mother, I've come to believe that filial piety should really just be an act of love.
I'll be lying if I say that I don't expect anything from my child. The only difference is that I no longer see filial piety as a mode of repayment.
'Sacrifice' can be said to be a central element in the traditional understanding of filial piety. Our parents sacrificed so much for us – labour pain, financial cost, time spent – so we should repay them for that with unconditional devotion and obedience. But once you stop thinking of parenting as an act of 'sacrifice', filial piety stops being a list of expectations and obligations.
When asked if being a mother is a sacrifice, Singaporean minister Josephine Teo's mother was quoted as saying, "You can't call it a sacrifice. It's your child; what sacrifice? If you bring him or her to this world, you have to complete your job." No one doubts that parenting is tough, but describing it as a 'sacrifice' seems to imply you have to give up certain things for the sake of your child unwillingly. Yet, wasn't it the parents' decision to have a child? It's only natural that we should love and care for a child whom we've brought into the world, rather than treat them as a sort of long-term investment policy.
A conservative may say, "Surely you'll want someone to care for you in your old age when you're no longer capable of supporting yourself." Yes, I would love that, but I won't impose it as an obligation on my child. For this, I have to thank my parents for setting an example. Though they were brought up in conservative Chinese families, they were the first ones who told me that I didn't have to support them financially if I was struggling to support even myself. My parents footed most of the household expenses back home during my jobless months in Singapore.
So what do I expect from my son? Only love. Be it supporting me financially or accompanying me for slow walks when I'm old and grey, let it be out of love for me and not out of duty.