Photography: Delineate Your Dwelling
When we're not busy stuffing our faces with pineapple tarts, we're breaking out the art kit and making some DIY Chinese New Year crafts with the kids!
Chinese New Year is here! If you need some help keeping the kids entertained over the festive period – we're here to help! We've already turned plates into dinosaurs during the school holidays, and now we're creating dragons out of paper plates and pineapples out of washi tape with these fun DIY decorations! Gong xi fa cai, everyone!
Chinese New Year craft ideas for kids
1. Good luck ornaments
Usher in loads of good luck into your home this lunar new year with an easy peasy paper ornament! Gather your colourful markers, purchase some embroidery floss at any Chinese stores, and follow the instructions listed on Made With Happy. Who knows: you might be blessed with bountiful luck after hanging these up!
2. Pineapple washi tape prints
This is an oldie, but a goodie when it comes to Chinese New Year craft for kids. The pineapple washi tape print (pictured top) by Delineate Your Dwelling continues to make an appearance in our households over the festive season as a great way to entertain the kids. Plus, it actually looks pretty cute – we reckon you've also got yourselves a handmade gift for the rellies too, winning!
3. Handmade tiger card
Simple Everyday Mom came up with this craft activity for Valentine's Day, but we think it's more fitting to make these for this year's lunar new year celebration! Once done, pen down all the auspicious CNY greetings and send them out to the folks that you want to wish bountiful blessings to.
4. Homemade fortune cookies
Kids will love making these little parcels of luck: homemade fortune cookies by Crafts by Amanda. We also love that it requires minimal materials: scrapbook paper, glue dots and white paper. And, hey presto – you've got yourself some super-duper fortune cookies!
5. Printable paper dragon puppet
All you need for this easy peasy dragon craft by Kids Activities Woo is a printer, some felt tips and a couple of wooden skewers. We even think our toddlers could give this one a go if you assist with the cutting. The older kids can get carried away with their colour combos, so you've got a craft for all ages. Job done.
6. Chinese lanterns
We all know and love Chinese lanterns as part of CNY festivities, so we think these pretty Chinese lantern instructions by First Palette make the perfect Chinese New Year craft!
7. Ang bao fish!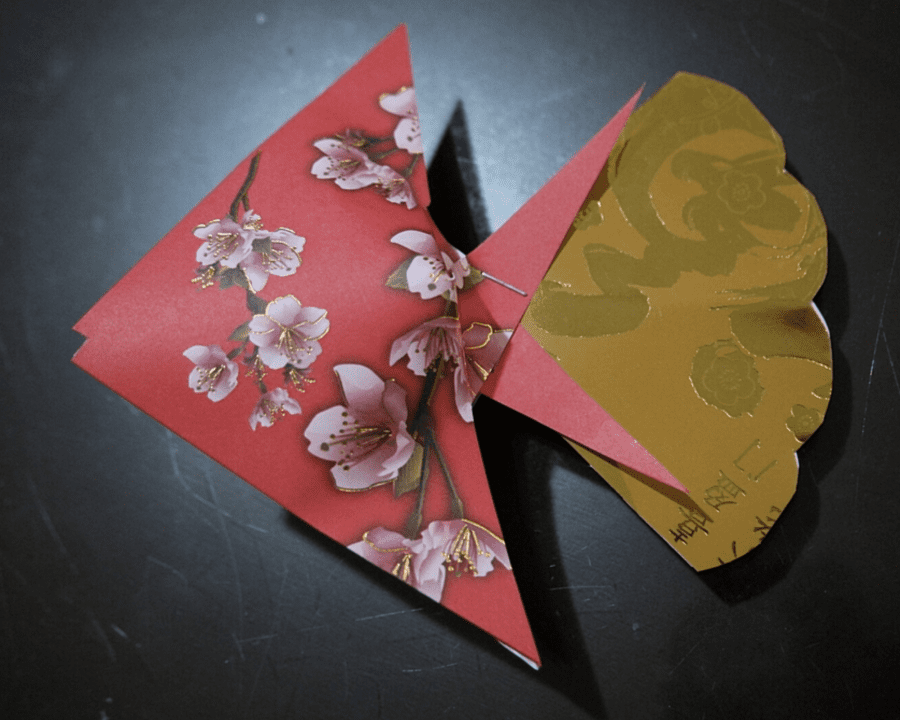 Put those ang baos to good use by recycling them into these fun CNY fish! Head on over to Sub Merryn for the lowdown on how to make these cute little fishy friends in no time!
8. Chinese dragon puppets
There's nothing scary about these colourful Chinese dragon puppets in this Kix Cereal tutorial. Get creative with some paper plates and cupcake liners, and add some popsicle sticks so your dragon can get on the move. This one is sure to keep the kids entertained!
9. Goldfish kite
After you're done with the annual spring cleaning, spruce up your home with these illuminating goldfish kites! It will look really mesmerising when that (random) gust of wind blows and perhaps bring more luck into your life too? Activity Village has the tutorial to make these easy craft.
Have fun crafting these Chinese New Year activities, folks!